Fortnite are celebrating their one year anniversary by releasing three birthday challenges, as seen below: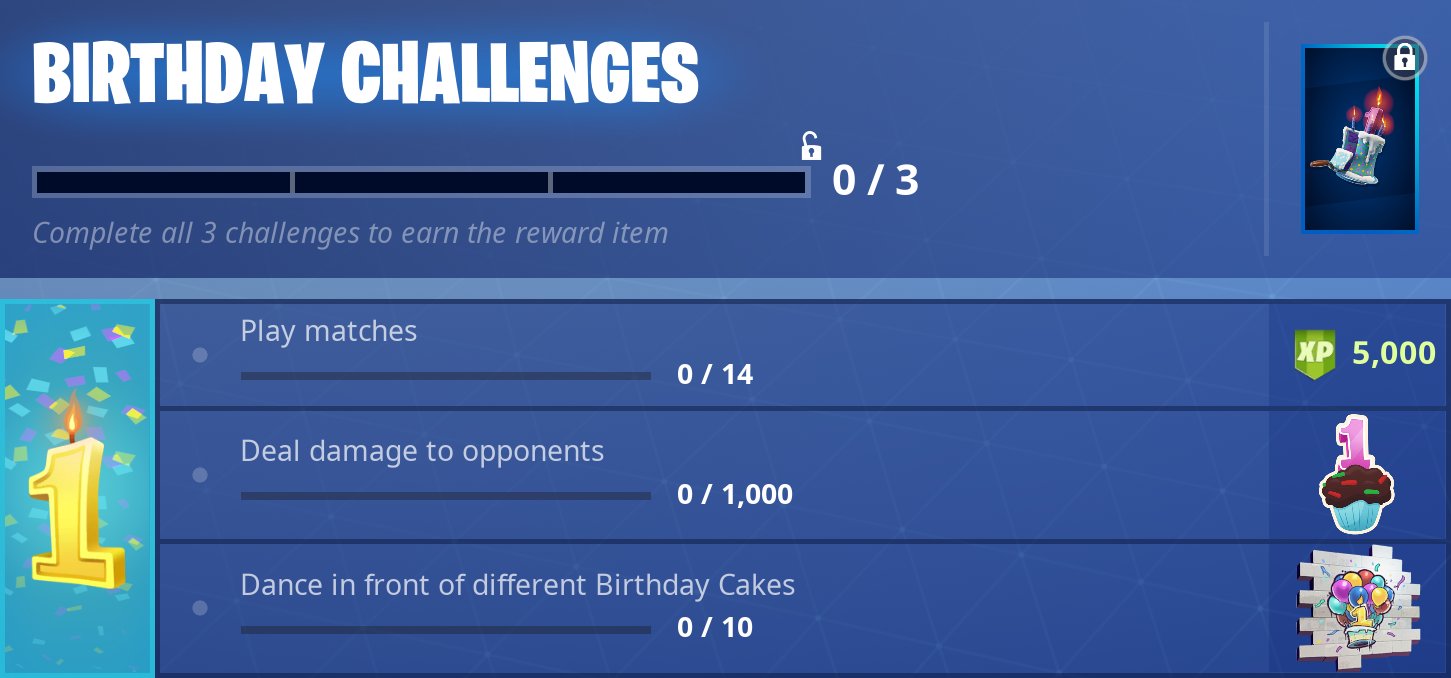 Play matches (14)
Deal damage to opponents (1,000)
Dance in front of different Birthday Cakes (10)
When players have played 14 matches, they will unlock 5,000 XP.
By completing the dealing damage to opponents challenge, players will unlock a Fortnite Birthday! Emoticon.
By dancing in front of 10 different birthday cakes in Fortnite, players will unlock the Happy Birthday! Spray.
Here is a map to show the location of 10 different cakes in Fortnite: