Here are the jigsaw puzzle locations to help you complete the "Search Jigsaw Puzzle Pieces under bridges and in caves" Fortnite Season 8, Week 8 Challenge.
Every week, Epic release seven new challenges in Fortnite, with three of these being available for Free Pass players and the remaining four only available to players that have purchased the Battle Pass. One of the challenges to complete for Season 8, Week 8 in Fortnite is to "Search Jigsaw Puzzle Pieces under bridges and in caves".
We have created a map to show the locations in which you can find the jigsaw puzzles. You will only need to find seven in order to complete the challenge, but the map does have more than seven locations.
Feel free to let us know in the comments if you find jigsaws in any other locations.
Search Jigsaw Puzzle Pieces under Bridges and in Caves Locations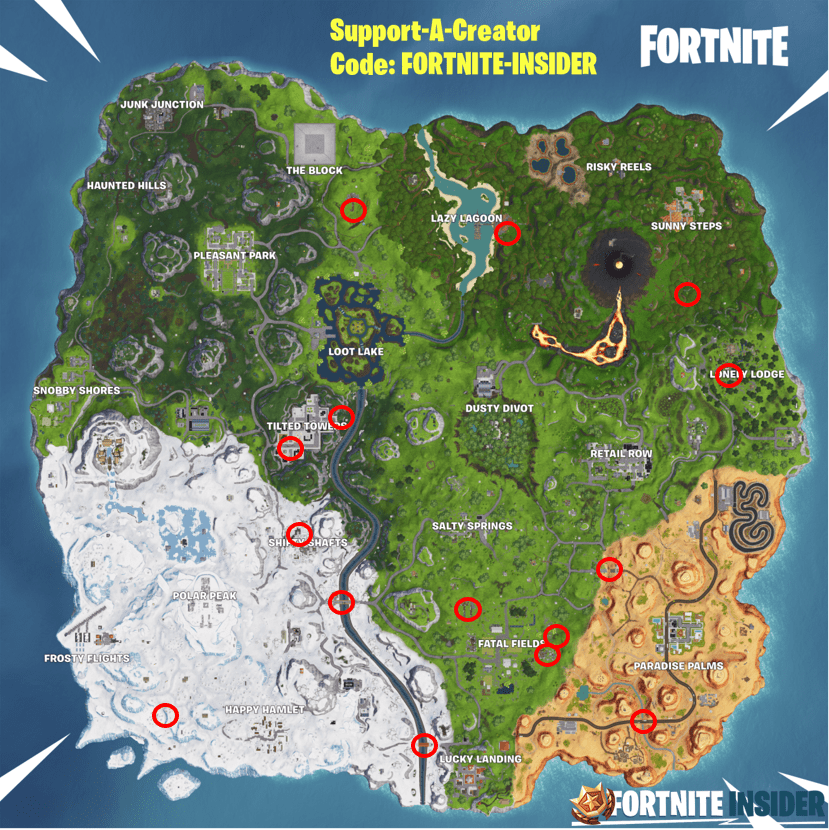 If you need help with the other challenges, check the list below:
FREE PASS CHALLENGES
BATTLE PASS CHALLENGES
Once you have completed 55 weekly challenges, you will unlock the Discovery skin for this season, Ruin. Once you have unlocked the skin, you will have six challenges to complete and upon completing three of these challenges you will be rewarded with the back bling and completing all challenges rewards you with a pickaxe. You can see the challenges here.