Here's a guide on how to defeat Wolverine in order to unlock the Wolverine Fortnite skin.
Players can finally get their hands on the Wolverine Fortnite skin today after waiting for 6 weeks. In order to get the skin, players will need to complete the Wolverine week 6 Fortnite challenge which is to defeat Wolverine.
The Wolverine Fortnite boss was added to the game in the v14.20 update that was released last week. Here's everything you need to know to defeat Wolverine including where to find Wolverine, how much health he has, and the best way to defeat him with tips and tricks to make the whole process easy.
Defeat Wolverine
Before we get started, it's important to note that once the defeat Wolverine Fortnite challenge is available, most of the games will have a large number of players dropping to find and defeat Wolverine. It's going to be tough to defeat Wolverine with the amount of players you'll encounter. You can either wait a couple of days or stick with it and try to outlast your opponents and defeat Wolverine. Now that's out of the way, let's get started.
Fortnite Wolverine Challenges
Not only is there the week 6 Fortnite Wolverine challenge that requires players to defeat Wolverine, there's two extra Wolverine Fortnite challenges that'll be available at the same time according to data-miners. Here's the other two challenges that should be available:
Deal damage with Wolverine's claws (200)
Regain health as Wolverine (100)
The rewards for complete the extra two Fortnite Wolverine challenges are a Weapon X emoticon and the SNIKT! banner. Let's be honest, both of these rewards suck and will never be used, but it's better than nothing.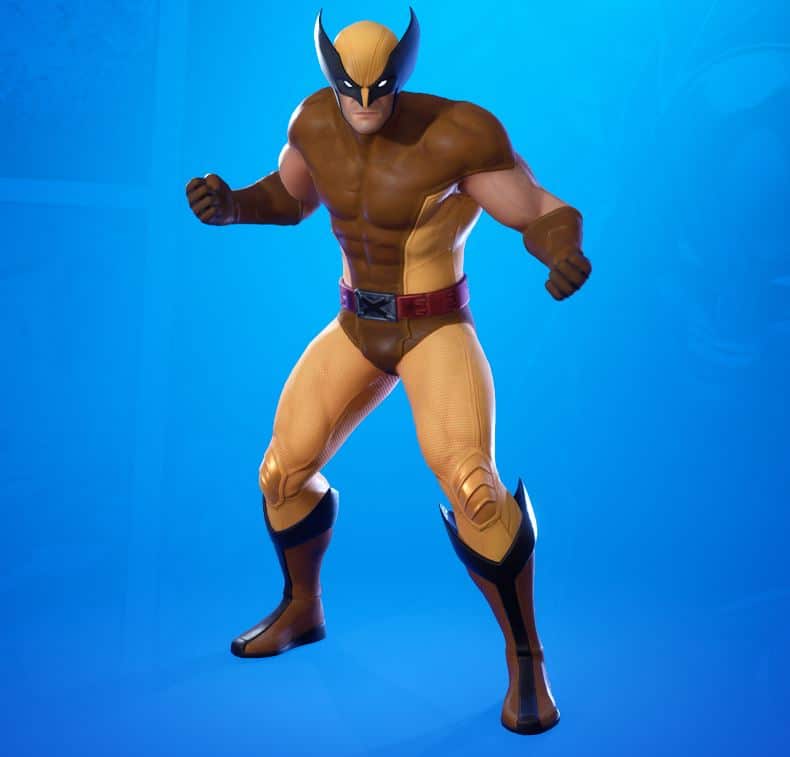 Players can also unlock the classic Wolverine skin style. In order to do this, you'll obviously first need to unlock the skin then you need to complete 10 challenges combined from the week 5 and week 6 challenges, simple enough.
Where is Wolverine in Fortnite?
You can find Wolverine deep in Weeping Woods and around Slurpy Swamp. There's no set location where he'll spawn. However, here's two maps that should give you the best possible chance to find Wolverine in Fortnite:
This is the best route to take in order to find Wolverine thanks to @meetlootllama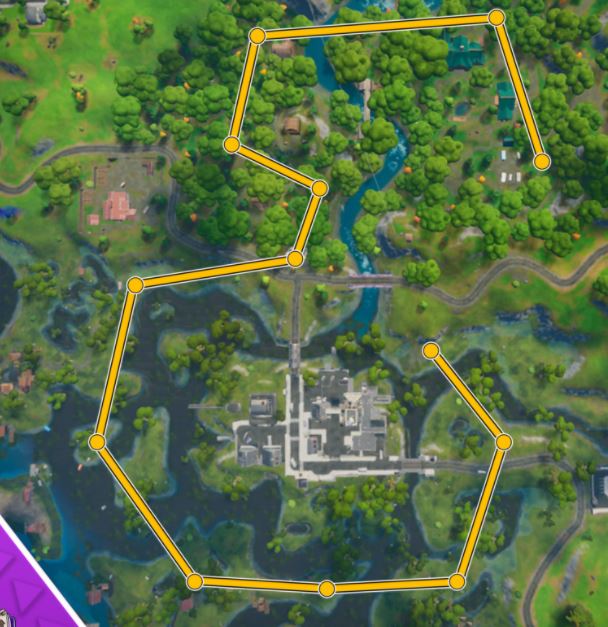 How much health does Wolverine have in Fortnite?
There's no official information on how much health Wolverine has in Fortnite. However, players have run tests to see how much health he has and according to those test, Wolverine has 600 health.
It's important to note however, if Wolverine is in Slurpy Swamp and in the slurpy water, he'll gain shield. It appears as though he can gain an additional 600 shield on top of his health which creates a Fortnite boss with more than 1,000 total health.
Furthermore, Wolverine can actually pick himself up when you down him. If you do find and down him, you'll need to ensure you eliminate him as quickly as possible to defeat Wolverine or else you'll have to go through the task of dealing a bunch of damage to him again.
Tips for defeating Wolverine
First of all, you'll definitely want to have an assault rifle and a shotgun with plenty of ammo. With the amount of health Wolverine has, you'll want to ensure you're fully equipped to defeat Wolverine.
Once you're set and you find the Fortnite boss, you'll want to build up to a building and destroy the builds up to the platform you're on. If he spawns near Slurpy Swamp, you can trap him in other ways.
Essentially, the best way to defeat Wolverine is to trap him where he can't get to you. This means you'll defeat him without taking any damage whatsoever. Here's an example of what I mean:
In the image above, the player is on a house and Wolverine is right in front of them. They're using their sniper to deal damage to Wolverine and throughout the quick battle, Wolverine doesn't even move to try and attack the player. Easy kill.
In the image above, Wolverine is yet again trapped between a player build and part of the environment. Wolverine can't move to attack you which means it's an easy eliminate without taking any damage.
If you can't trap him like in the two examples above, your other option is once you see him, run as far as you can whilst still being able to accurately hit your shots. Begin shooting at him and hopefully before the time he gets to you, you'll have knocked him down. A sniper would be ideal, but an AR should work as well.
That's it all the tips we can really give in defeating Wolverine in Fortnite. If you still need any help, feel free to drop a comment in the comments section below and as always, I'll try get back to you ASAP! Good luck!