Here's what re-fill effects are in Fortnite and how and where to experience re-fill effects for 15 seconds in Fortnite chapter 3 season 1.
There's only a week left of the Winterfest event and the final challenge releases today. The two cosmetic rewards are already available to unlock once you complete ten challenges.
All the challenges provide players with 18,000 XP which is useful if you're looking to hit level 100 to complete your Battle Pass and beyond to unlock the super skins styles for the Battle Pass skins including Spider-Man.
You'll be able to get more XP today with the release of the week 4 challenges in Chapter 3 season 1. One of the challenges requires players to experience re-fill effects for 15 seconds. Here's everything you need to know about the Re-Fill effects in Fortnite including what is is, where to experience re-fill effects and how to complete the challenge.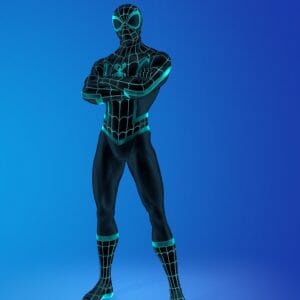 What is Re-Fill Effects in Fortnite?
There seems to be confusion when it comes to re-fill effects in Fortnite. Some guides are stating this can be done by filling up your car with fuel and others mention the effects shown when using a health item. It seems like the re-fill effects is for health and shield items including the Guzzle Juice.
How to Experience Re-fill Effects for 15 Seconds
As we're writing this guide prior to the release of the challenge, we're not 100 percent certain on how to complete this challenge. However, we believe you can experience re-fill effects for 15 seconds in Fortnite by finding and using two health items.
The first is Guzzle Juice and the second is Med Mist. Both these items will re-fill your health and seem like the best way to complete this challenge. If you're at full health, we recommend to build up and drop down to take some damage to your health.
Once you've done that, use the Guzzle Juice or the Med Mist. You don't need to have the re-fill effects for 15 seconds at once and should track in multiple games. However, if you take enough damage to your health and have the two health items mentioned above in your inventory, it should be easy to complete this challenge.
One of the best locations to find Guzzle Juice and Med Mist is Rocky Reels. Drop down and search for coolers (white ammo boxes). There's plenty of them at the location and you'll usually find health items there.