The Fortnite Season 8, Week 2 challenges will go live soon. Here's how to find the week two (#2) hidden banner for the Discovery Challenges.
The Fortnite Season 8, Week 2 Challenges will be live shortly, but the Fortnite Season 8, Week 2 loading screen for the Discovery challenges was leaked in the v8.00 files, resulting in knowing the location of the week 2 hidden banner prior to completing all of the week 2 challenges.
Discovery challenges replaced the Snowfall challenges in Fortnite Season 7. These types of challenges were first introduced with the Blockbuster challenges in Season 4, followed by the Road Trip and Hunting Party challenges.
Once players have completed all of the Season 8, Week 2 challenges, you'll unlock the loading screen and be able to obtain the hidden banner. Here's the loading screen: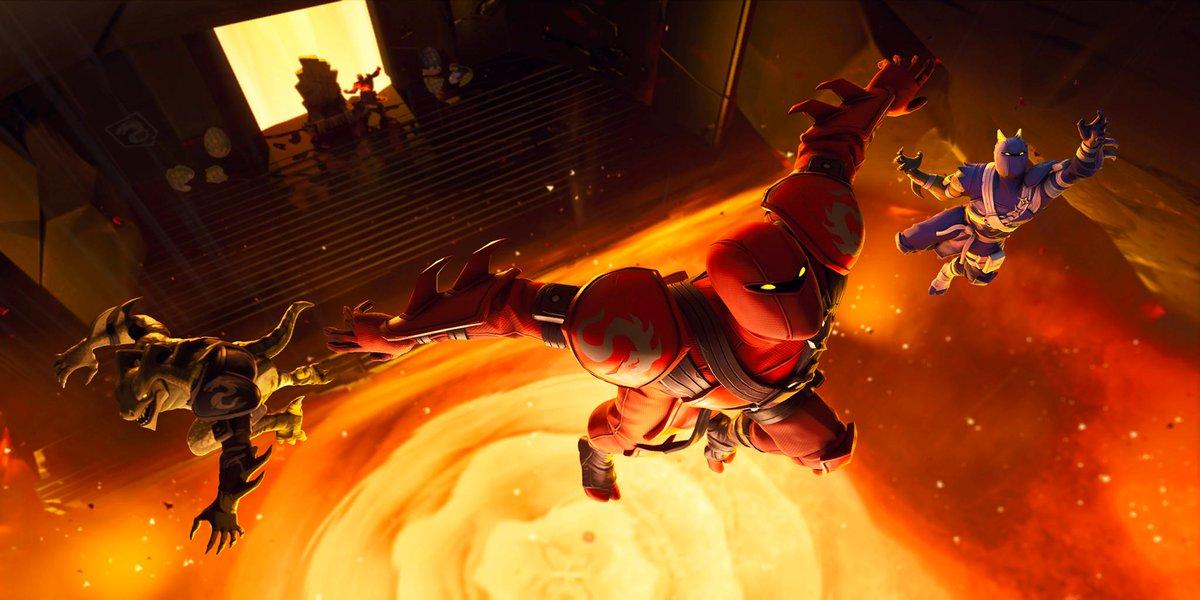 If you can't see where the week 2 Discovery hidden banner is, we've circled it in the image below:
Here's the exact location of the banner on the Fortnite map: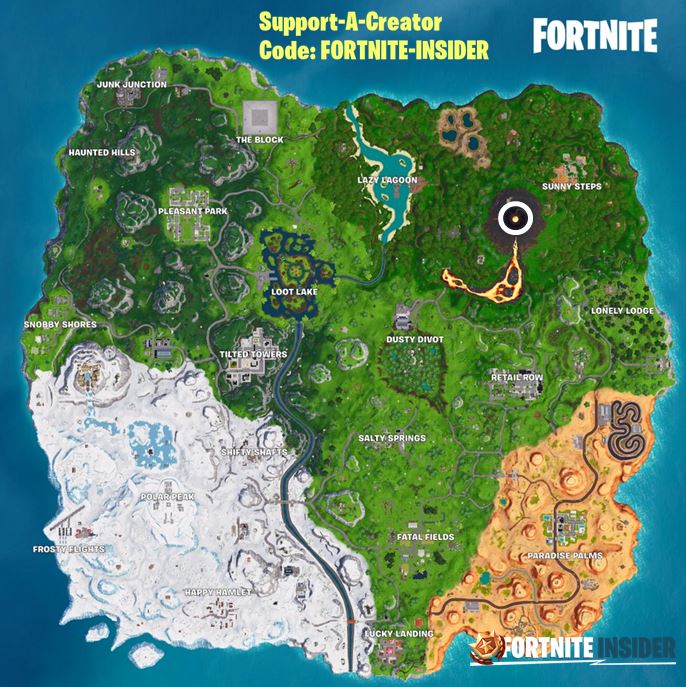 Players simply need to drop into the new volcano that was added to the Fortnite map at the beginning of Season 8. You'll find the Prisoner skin's throne in the volcano, and the banner will be on the ball to the left of the throne. Simply walk or glide over to it, and interact with it.
Remember, you'll need to complete all of the week two challenges in order to see and collect the hidden banner.