The Fortnite Season 8, Week 4 challenges will go live soon. Here's how to find the week four (#4) hidden Banner for the Discovery Challenges.
The Fortnite Season 8, Week 4 Challenges will be going live soon, but the loading screen for the Discovery challenge has been leaked ahead of time and so we already know where the banner will be, but we will be updating this article if the location is slightly different. As there was a Battle Star for last weeks loading screen, this week there is a hidden banner, but can you spot it?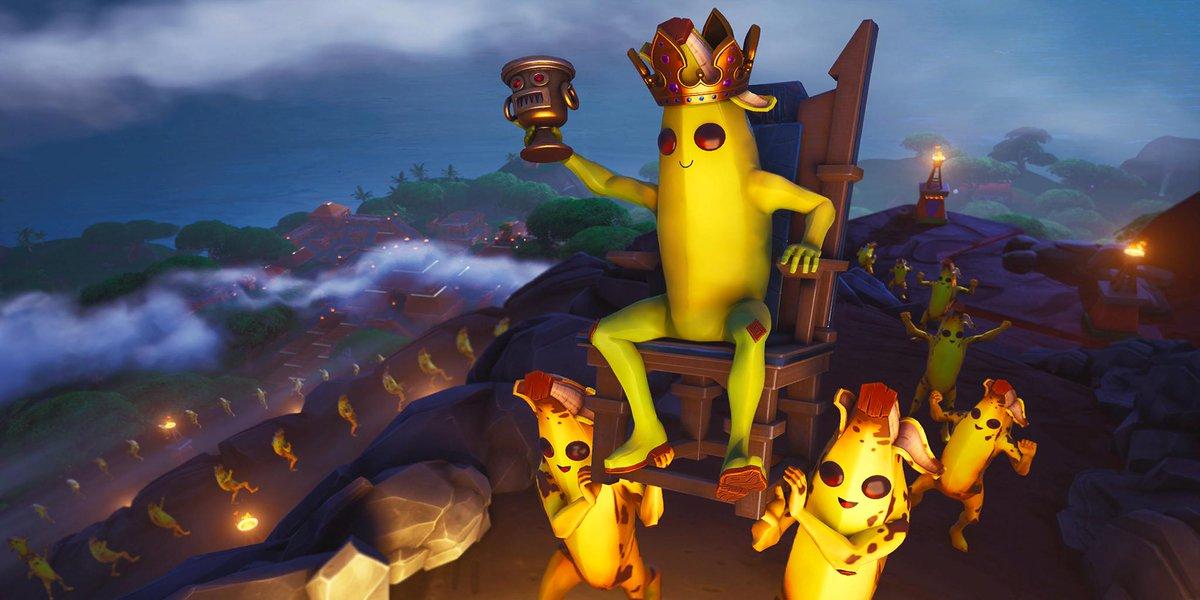 It can be seen in the background on the right on the pillar, but we have highlighted the banner clearly below. From the surroundings, it's clear to see the banner is located on volcano that was added at the start of the season.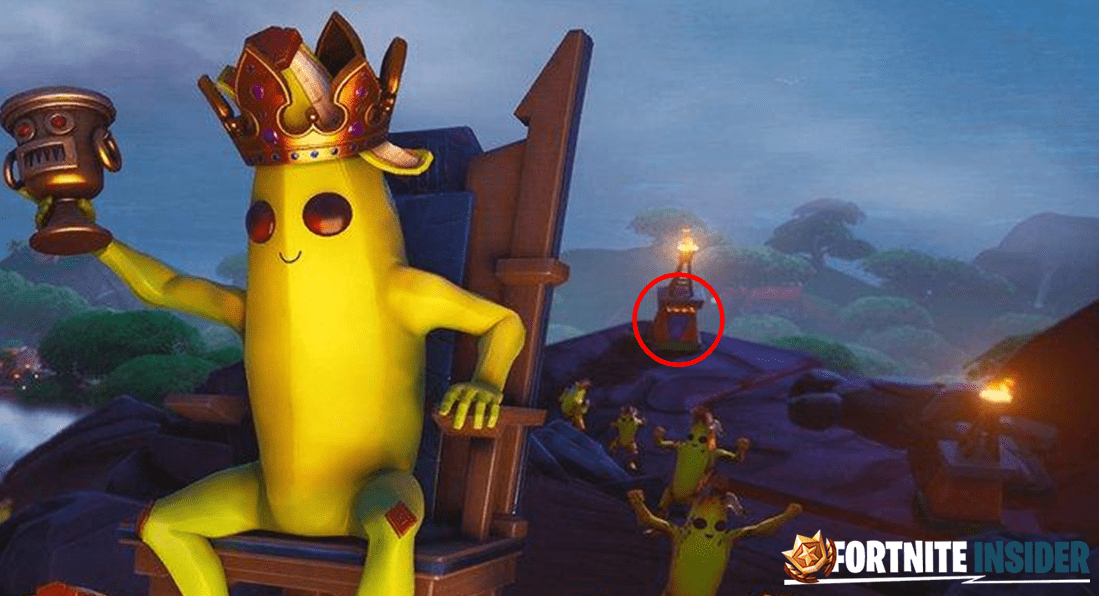 The volcano is very easy to see on the map, but we have shown the exact location of the banner on the map below: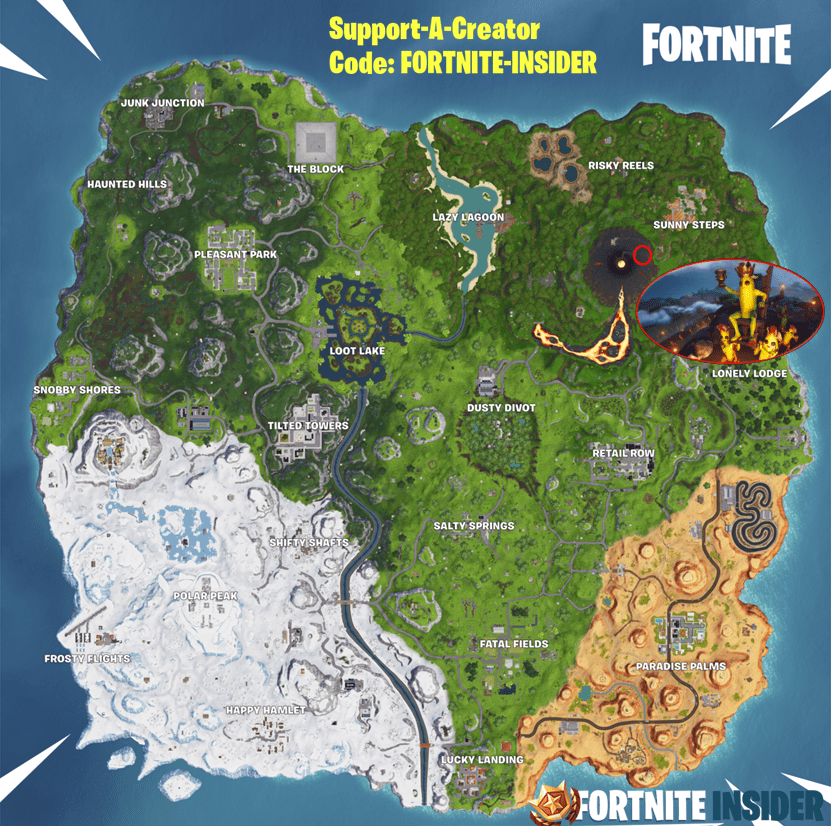 The exact pillar you want to go to is the one that is near the top of the volcano, near a pile of rocks. You will be able to see trees in the background, the same as the loading screen, as seen below:
You will only be able to seen the banner once you have completed three weeks challenges and you have unlocked the loading screen.