Here's how you can get the Free Fortnite Hearty Wrap and Thorns of Passion Pickaxe.
We've had the Fortnite Creative Mayhem announcement, which provides players with the chance to unlock an emoticon and pickaxe simply by signing up to the event and playing thirty minutes in a specific Creative map.
Earlier today, a new Fortnite Trials went live, The Stoneheart Trials. As with any trials event, players can sign up for free and earn free cosmetics by earning badges with set tasks, all of which are available to view on the site once you log in.
Players will be happy to know there are two extremely good free rewards they can earn through the new trials event. Both the Hearty Fortnite Wrap and the Thorns of Passion Pickaxe can be unlocked and here's how to get them.
How to Get the Hearty Wrap For Free
It's worth mentioning, players can get a free spray, Doomed Affair, simply by signing up to the new trials. We mentioned how to do so in our article we've linked above. To get the free Hearty Fortnite Wrap, players will need to earn a total of six badges.
To earn a badge, you need to place top 10 in solo twice. You can't earn the badges in any of the other games modes. In order to unlock the Hearty Wrap, players will need to place top 10 in solos a total of twelve times.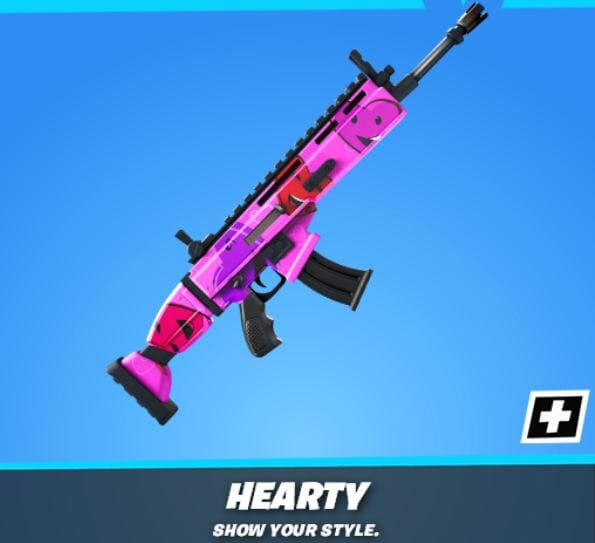 The wrap has already been in the item shop for 500 V-Bucks. If you unlock it in the trials, it's more than likely you'll get a refund for the 500 V-Bucks you've spent on the wrap. We'll likely get confirmation from Epic Games at some point.
Free Thorns of Passion Fortnite Pickaxe
To get the Thorns of Passion Fortnite Pickaxe for free, you'll need to earn eleven badges. That means placing top 1 in Solo a total of twenty two times. Here's what the Thorns of Passion Pickaxe looks like: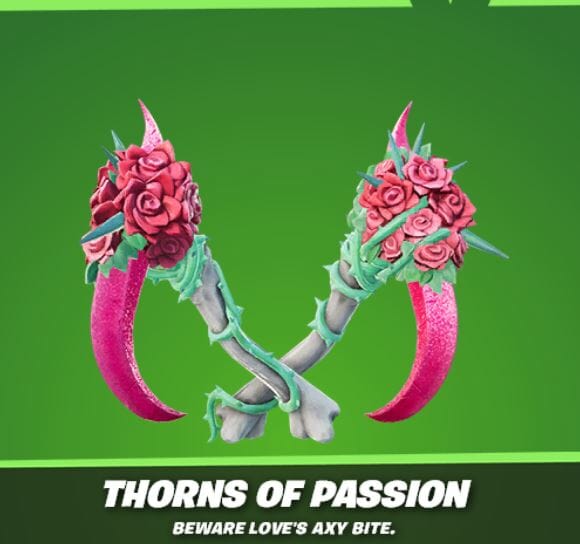 You have until February 20th at 11:59 PM ET to earn the three cosmetics available. There's no information regarding how many players can participate, so we're assuming there isn't a cap on this.
Featured image via FortniteBR