Epic Games have announced that players can get the Fortnite Madcap Crescent Shroom Pickaxe for free.
Players seem to be happy with the first season of chapter 3 after it was released at the start of December. A new map, new mechanics including sliding, and different biomes seem to have won players over that were unhappy with the state of the game near the end of chapter 2.
However, there have been numerous issues that have plagued the game since chapter 3 launched. On launch day, there were so many players logging in at the same time that the servers crashed.
To tackle the issue, Epic Games needed to deploy a queue to help remove the load on the server. However, when the queue counter went to zero, players weren't able to pass the queue and were unable to login.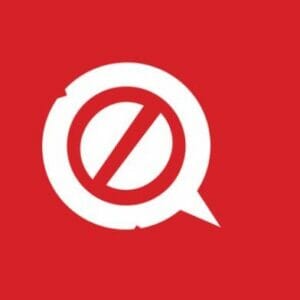 More recently. the Fortnite servers went down for more than three hours, likely due to the traffic experienced due to Tomb Raider being free on the Epic Games store. We've also had other server issues with login and matchmaking issues with players rushing to log in each to day open their present.
On the Fortnite Status account, Epic did state that they will announce what they are going to do to make up for lost time when the servers were down. We now have information on how Epic will go about providing compensation for downtime.
Free Madcap Fortnite Crescent Shroom Pickaxe
The Madcap skin has been in the files for some time but hasn't been released yet. However, the description was changed and data-miners stated that it will release at some point during this season, but as always, there's no official date.
What is the name for Chapter 3?
What is the name of the additional Skin for Chapter 3, that is not yet released?
What is the rarity of the Wooly Mammoth Glider?
Which of these features were added in Chapter 3 of Fortnite?
In the official Fortnite Chapter 3 Character trailer, who if the first character shown?
A new item, Guzzle Juice, was added this season. What does it do?
Which of these POIs is NOT on the Chapter 3 map?
What's the name of this seasons Starter Pack
Which one of these is not a new weapon this season
When did the Chapter 2 finale event take place?
How many Loading Screens are there in this seasons Battle Pass?
How many V- Bucks can you earn if you unlock all of the rewards from this seasons Battle Pass?
When were the Spider-Man Mythic Web Shooters added to the game?
Where is The Sevens hidden home on the map?
On what page of the Chapter 3 Battle Pass will you find the Lunar Charge Emote?
There are seven new Battle Pass skins not including the secret skin. Which of these is not the name of a Battle Pass skin?
When is this season (chapter 3 season 1) scheduled to end?
What's the code name for the new map?
Which one of these is NOT a landmark in Chapter 3?
When Did Chapter 3 Season 1 Launch?
Fortnite C3:S1 Quiz
You're FlyTrap! Better luck next time!
You're Grimbles! Sucks to be you
You're Shadow Midas! Congrats!
You're Spider-Man and a sweaty FN player!
As part of the comepensation for the recent downtime, Epic Games will give Madcap's pickaxe, Crescent Shroom, for free. If you're wondering how to get it, all players will need to do is log in and you'll get it.
The only condition for getting it is you needed to have logged in during Winterfest. Considering the fact it's still ongoing until tomorrow, you can log in if you haven't already to ensure you get the pickaxe.
Here's a look at Madcap's Crescent Shroom Fortnite Pickaxe: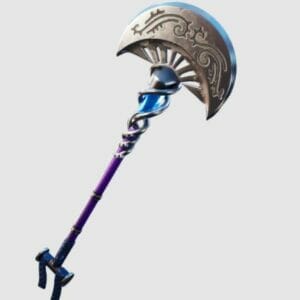 Fortnite Power Leveling Weekend January 2022
The final part of the compensation is a power leveling weekend which will kick off on January 7th, 2022 and will end on January 10th at 7 AM ET.