A new Samsung Galaxy Skin has been released in Fortnite and eligible users will be able to redeem the GLOW Skin and built in emote by following these redemption steps.
Samsung have recently announced that they have collaborated with Epic Games again to bring another exclusive Skin to Samsung Galaxy users, who own at least one of the following devices:
Note10
Note10+
Note10+ 5G
S10e
S10
S10+
S10 5G
Note9
S9
S9+
Note8
S8
S8+
S8 Active
S7
S7 edge
S7 Active
Tab S6
Tab S4
Tab S3
Tab S3 Wi-Fi
A9
A70
A80
A90
The GLOW Skin has replaced the iKONIK exclusive Skin, however the GLOW Skin is available to many more Samsung Galaxy users and the iKONIK Skin was only available to claim by Samsung Galazy S10, S10+ and S10e users.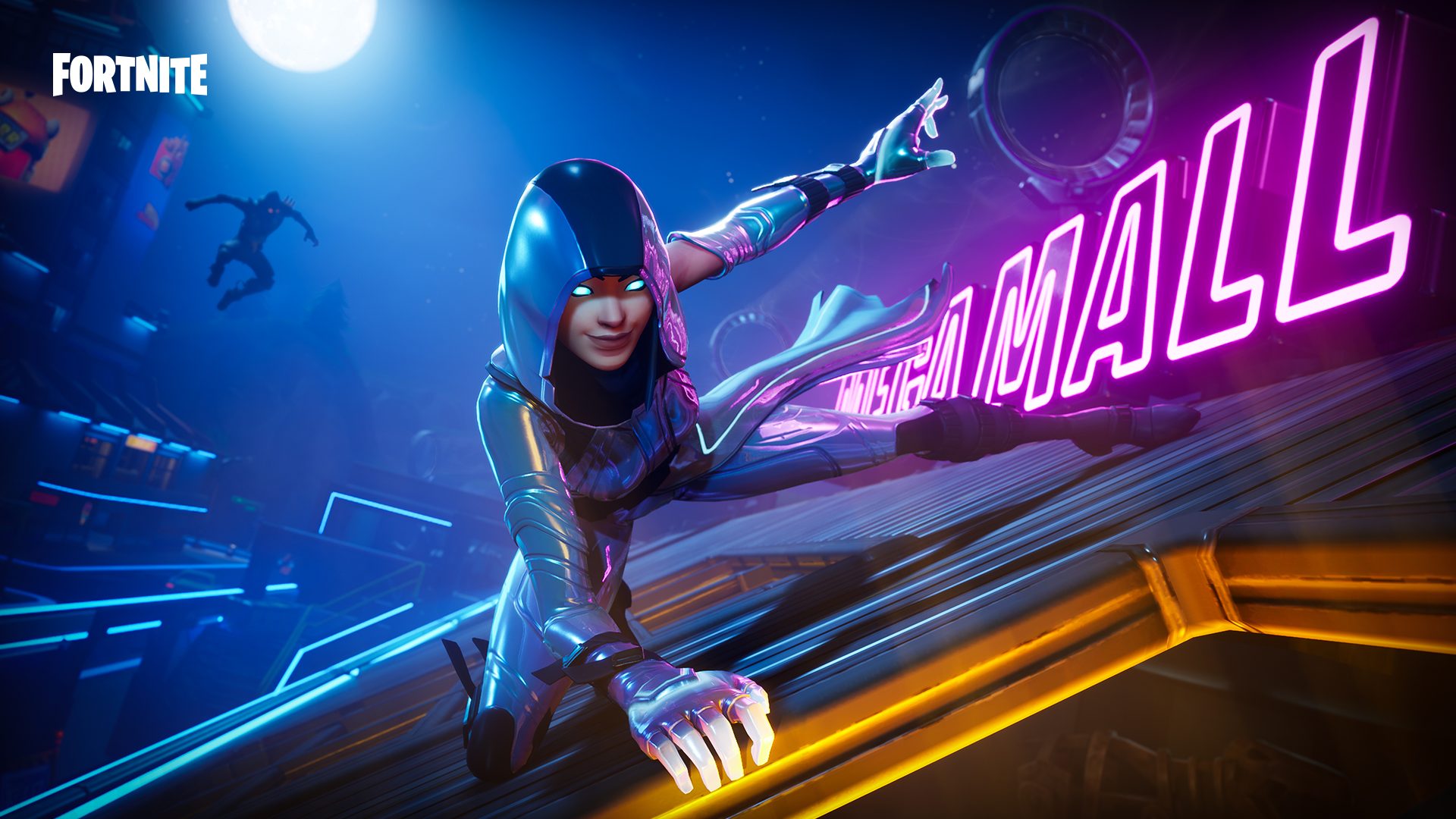 In order to claim the Skin, you will need to ensure that you have updated your device to the latest software and have an Epic Games account. You will also need a credit/debit card in order to redeem the Skin and you will need 2FA enabled. Click here to see how to enable 2FA. It should not charge the card as the Skin is free, but a card is needed to claim the Skin. Here are the redemption steps you need to follow to get it:
Download and launch Fortnite from the Galaxy Store or Galaxy Game Launcher on your qualifying Samsung Galaxy device.
Sign in to your Epic Games account or sign up for a new Epic Games account.
Go to the Store. The Fortnite GLOW outfit should appear in the Store under Limited Time Offers. Tap on it. Make sure your store is set to Samsung in Settings > Account > Content > Android Store Selection. If the Android Store Selection does not appear in your Settings, and you successfully downloaded Fortnite via the Galaxy Store or Game Launcher on an eligible Galaxy device, the Android Store is automatically set to Samsung Store. If you side-loaded the Fortnite APK via Epicgames.com/fortnite, you have a choice between Samsung Store or Epic Games Store in the Android Store Selection, and it must be set to Samsung to redeem the Fortnite GLOW outfit. If you downloaded Fortnite on a Samsung Galaxy device, but do not see an Android Store Selection in your Settings, and your store isn't automatically set to Samsung Store, your device is a) not a Samsung device, b) has been rooted and is no longer eligible for the promotion, or c) is not an eligible device as listed in the terms & conditions.
A notice will pop up asking you to register a credit card, if you have not done so already. Click Next on the pop-up and register a credit card (your card will not be charged).
Tap the Fortnite GLOW outfit again to choose the option to redeem the outfit and emote for yourself, or gift it to a friend, by 12/31/19. 2FA will need to be enabled for Gifting.
Your Fortnite GLOW outfit will be available in your LOCKER. You will also receive the Levitate emote as part of this redemption process.
How to change Store from Epic to Samsung
In order to redeem the GLOW Skin, you will need to ensure the Store shows as Samsung instead of Epic. Here is how to change the store:
Load Fortnite Battle Royale on your Samsung device
Click on the menu (three lines) in the top right corner
Click on Settings
Click on the Accounts tab (Player icon) and scroll down until you see "Android Store Selection"
Change to Samsung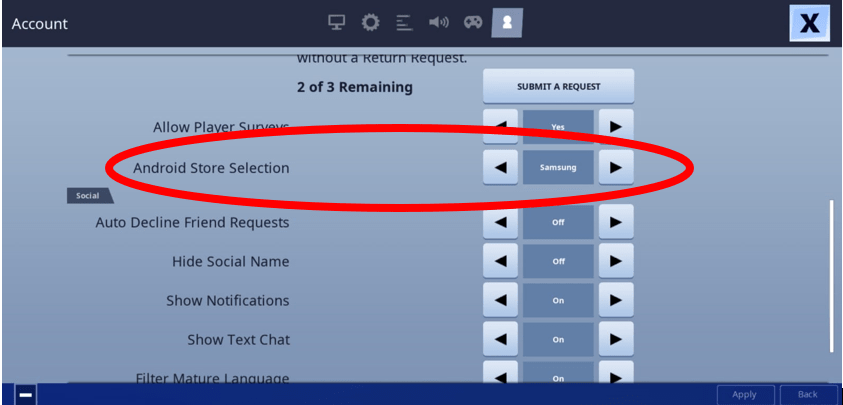 As soon as you have changed the store, you will see the Glow Skin available in the store and it will show that it is free. Once you click on the Skin, you will see a message that pops up where you will need to register your card. As soon as it has said the payment is successful (although no payment should be taken) you will have the GLOW Skin.
When we redeemed the Skin, there was no message that popped up on our device that shows you have claimed the Skin, but it will be in your Locker. You will also be able to use Levitate Emote, the first Legendary Emote added to the game. However, this is an in-built Emote, which means you will only be able to use it if you have the GLOW Skin equipped.
Let us know if you are still having issues redeeming the GLOW Skin in the comments section below.