PS5 players can get an exclusive free armor skin style for Kratos.
Epic Games included a collaboration skin in the Fortnite season 5 battle pass, the Mandalorian. There's also a Baby Yoda back bling along with a Mandalorian jetpack which is obtained once the Mandalorian boss is defeated.
PlayStation posted a teaser in the form of an audio clip which all but confirmed Kratos would be coming to Fortnite season 5. This was also leaked by PlayStation themselves when an ad in the PS Store went up early.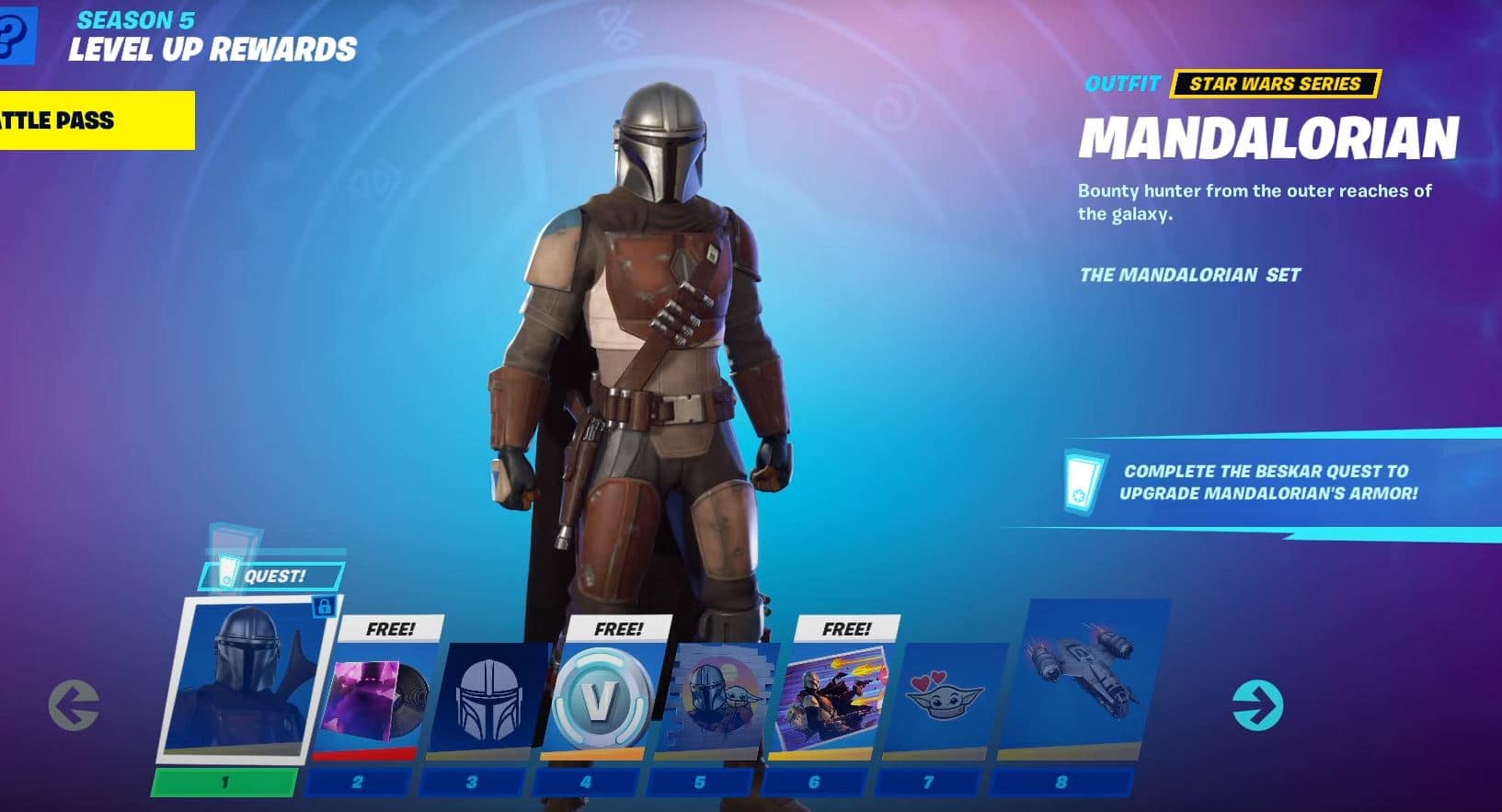 There was no information regarding when the Kratos Fortnite skin would be available to purchase, nor did we know if it would be free and exclusive for PlayStation players, or whether every platform would have access to the skin considering the God of War game is a PlayStation exclusive.
Our questions were answered today with the Fortnite Item Shop rotating. Kratos is in today's item shop and Epic Games released a short teaser video showcasing the skin in action.
Kratos costs 1,500 V-Bucks, his pickaxe, Leviathan Axe, costs 1,000, and his Garuadian Shield glider costs 800 V-Bucks. However, players can get all the cosmetics for 2,000 as a bundle.
PS5 players also get a free exclusive armored skin style for Kratos and here's how you can get yours.
Kratos Armored Skin Style
If you're wondering how you can get the free PS5 exclusive Kratos Armored skin style, all you need to do is play a game of Fortnite. However, I've seen a number of players get the armored skin style as soon as they purchased the skin.
For those of you with a PS5, I'm sure you'll enjoy the additional style, although I much prefer the default version. Here's what the armored version looks like:
Master Chief from Halo was leaked today and that's likely the next skin we'll see made available in the item shop. It's likely Epic will provide Xbox players with an exclusive skin style for the skin based on what we've seen with Kratos.
Let us know if you're purchasing this skin and what you think of the free style.