Here's how to get the free Fortnite Star Wars TIE Whisper Glider that'll be available today.
Epic Games teased an upcoming live Fortnite event in the blog post announcing that Chapter 2, Season 1 had been extended. The blog post mentioned "a live experience that you won't want to miss".
Players then discovered a teaser video playing at Risky Reels. The teaser stated that the Fortnite Star Wars event will take place on Saturday, 14th December at 2pm ET. The event will premiere an exclusive, never-before-seen Star Wars:  The Rise of Skywalker footage.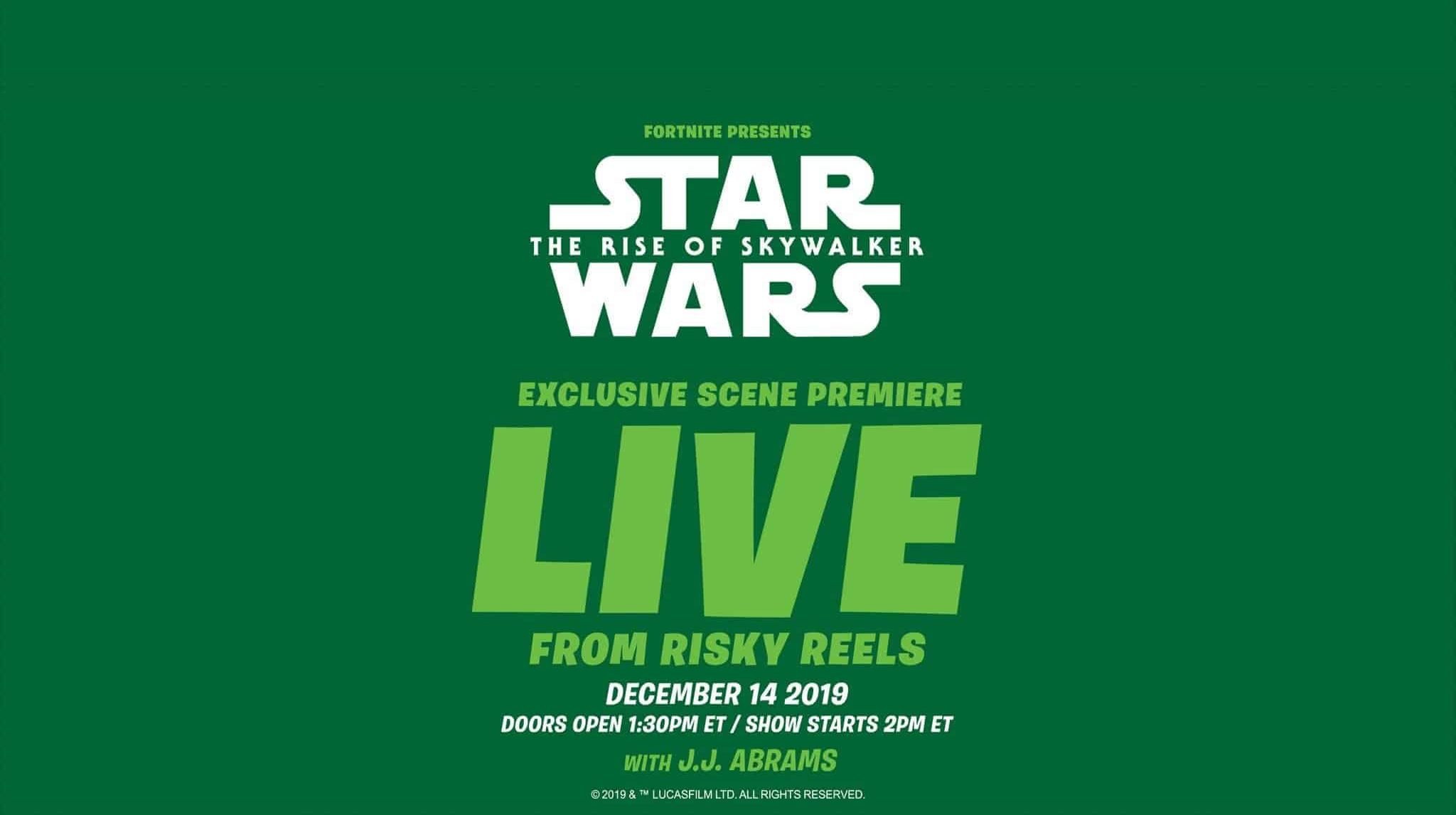 However, leaks for the Fortnite Star Wars event suggests that there'll be much more to the event than just an exclusive clip. Dataminers have stated that Star Wars related objects will crash onto the map, and players might be able to use lightsabers during the event amongst other things. There are also encrypted Fortnite Star Wars challenges and rewards that should be available after the event concludes. There's also a free glider for everyone.
Fortnite TIE Whisper Glider
How to get it
PlayStation accidentally leaked that players will receive a free Star Wars glider, Tie Whisper for free. Later during the day it was leaked, Epic Games announced that players will receive the TIE Whisper glider for free.
In order to get the Tie Whisper glider, players simply need to attend the Star Wars in-game event. Doors for the live in-game event open half an hour before the event starts. Be sure to queue early just in case there are matchmaking issues.
If there are issues where players can't get into a game in order to view and experience the Fortnite Star Wars event, it's more than likely that Epic Games will provide everyone with the TIE Whisper glider, but hopefully Epic have ironed out the issues that have plagued previous in-game events.
The TIE Whisper glider will likely be available as soon as the event ends, or be provided to everyone within the next couple of days. If there's any updates from Epic regarding rewarding the Star Wars glider, we'll update this article.
Here's some footage of the TIE Whisper glider:
This Fortnite event promises to be one of the best events we've had so far in Fortnite Battle Royale. Hopefully you'll all be able to jump in today and have an incredible experience.
May the Force be with you.