Here's how to get the Helm of Darkness Blueprint in Vanguard.
It's almost been six weeks since the launch of Call of Duty: Vanguard. Players have been playing the latest Call of Duty title in order to level up all of their weapons and items to use in the new Warzone Pacific map, Caldera.
One of the most common complaints we've seen about Vanguard are the weapon blueprints / skins. We've seen some incredible blueprints for the past couple of years and a lot of the current Vanguard ones are underwhelming.
Blueprints provide players with a new look to a specific weapon as well as attachments. If you haven't unlocked those attachments yet, it's a good way to use them before you manage to unlock it for yourself.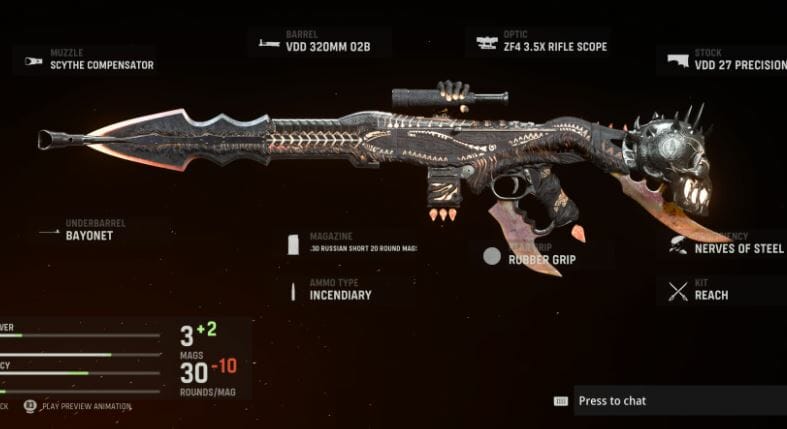 Players recently noticed a brand new weapon skin / blueprint for the popular STG44 Assault Rifle called Helm of Darkness. The Vanguard Helm of Darkness blueprint has been posted everywhere as players have been wondering how to unlock / get the Helm of Darkness blueprint.
Here's what we know about the new Vanguard STG44 Blueprint.
How to get Helm of Darkness in Vanguard (Unlock blueprint)
Unfortunately, there's no correct information on how players will be able to unlock the Helm of Darkness blueprint in Vanguard. It's available to see under the STG44 but there's no information regarding how to get or unlock it.
Some players seem to think it will be available to unlock by completing a certain Zombies challenge but that seems unlikely for several reasons, the most important being that it's highly unlikely Activision would purposefully miss out on making money on a blueprint as good as this one.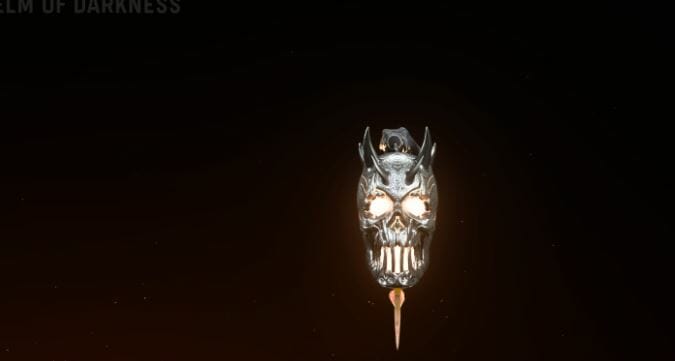 Others have stated that they temporarily saw it for sale in the Call of Duty store for 2,400 COD points but is no longer there. According to some sources, it appears as though you can get the Helm of Darkness blueprint in Vanguard on Christmas day in the store.
For those wondering, here are the attachments for the gun which will definitely not go down too well considering it's using a 20 round mag for whatever reason. Regardless, even if you swap it out, it'll still be the best looking blueprint in Vanguard.
 Muzzle – Scyhe Compensator
Barrel – VDD 320mm 02B
Optic – ZF4 3.5x Rifle Scope
Stock – VDD 27 Precision
Underbarrel – Bayonet
Magazine – .30 Russian Short 20 Round Mags
Ammo Type – Incendiary
Rear Grip – Rubber Grip
Proficiency – Nerves of Steel
Kit – Reach
Update 23rd December – You can now purchase the blueprint from the store under "Fire Starter Mastercraft". You'll have to buy the entire bundle setting you back 2,400 Cod Points.
I'm not usually a fan of blueprints, but this is definitely tempting to purchase when it's in the shop. Take a look at what it looks like when shooting: