Klombo Fortnite locations along with how to glide for 150 meters after launching from Klombo's blowhole.
The Klombo dinosaur was added to the game last week in the 19.10 update. They have already become a fan favorite and will likely remain in the game beyond chapter 3 season 1.
A couple of challenges last week required players to make use of Klombo, and we have more challenges this week for Klombo. Players need to glide for 150 meters after launching from a Kombo's blowhole. Here's the best and quickest way to complete this challenge.
Klombo Fortnite Locations
There's no 100% spawn location for Klombo. However, there's extremely easy to see due to the sheer size. We also have map with locations where they'll usually spawn. As you drop down from the Battle Bus, you should be able to spot a few.
Here's a map with some of the possible spawn locations: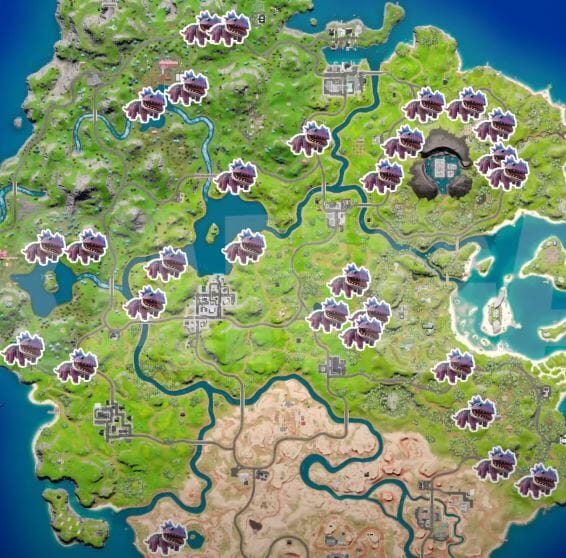 How to launch from Klombo's blowhole and glide 150 meters
In order to launch from Klombo's blowhole, you'll need to jump onto his tail and onto his back. Run towards his head and you'll find the blowhole. SImply walk over it in order to be launched from his blowhole.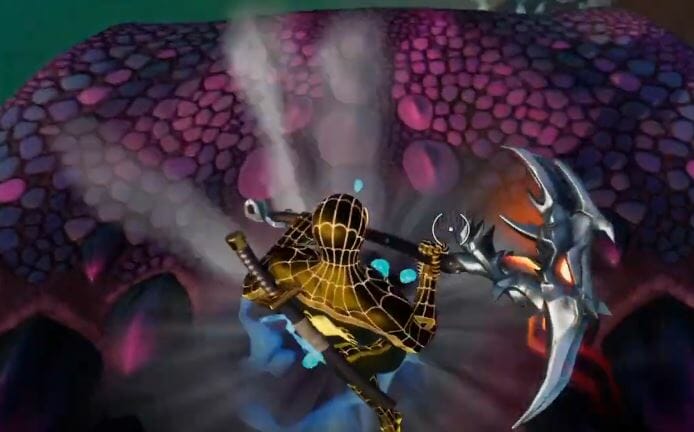 You'll be launched into the air and all you'll need to do is glide until you hit the ground. Usually, you're launched high enough from Klombo's blowhole to easily glide 150 meters, so it should be as simply as gliding in whatever direction you want and you'll have completed the challenge.
Be sure to head back to the home page to check out some of our other guides for the week 8 challenges.