Here's how you can unlock the Rick Sanchez Fortnite skin.
We have a bunch of new features with the launch of Fortnite chapter 2 season 7 including the ability to drive UFOs that allows players to pick up cars and throw them at players in order to eliminate them or at least deal substantial damage.
This season, we also have two Fortnite skins as part of a collaboration, Clark Kent (Superman) and Rick Sanchez. Not only do we get the Rick Fortnite skin, but we also have the Hammerhead Morty pickaxe, the Butter Robot back bling, Rick's UFO Cruiser glider and more.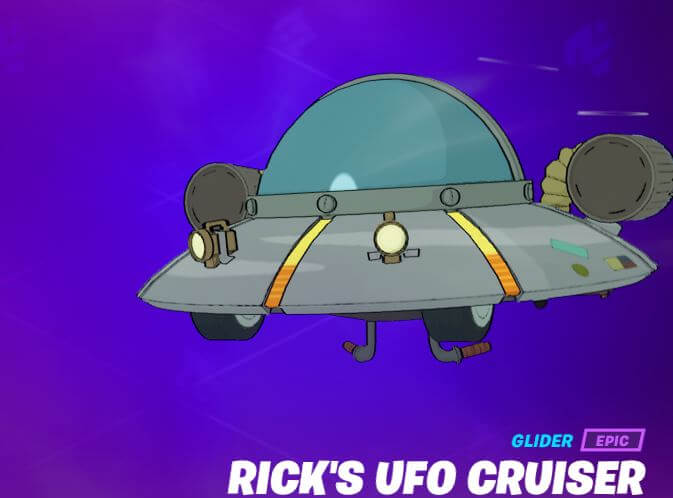 Players can unlock the Rick Sanchez Fortnite skin pretty quickly. However, there's a prerequisite. Although you can unlock the rewards when you want as Epic Games claim, that's not entirely true. Here's what you need to do in order to unlock Rick Sanchez in Fortnite.
Unlock Fortnite Rick Sanchez Skin
To unlock page 10 of the Fortnite season 7 battle pass where you'll find the Rick and Morty skin, you need to either claim 89 more rewards from when you originally buy the battle pass, or you'll need to reach level 90.
If you've done the above by buying your way though the season 7 battle pass, you'll notice Rick Sanchez is still unlocked. Unfortunately, you can't really buy whichever reward you want when you want to like it's been stated.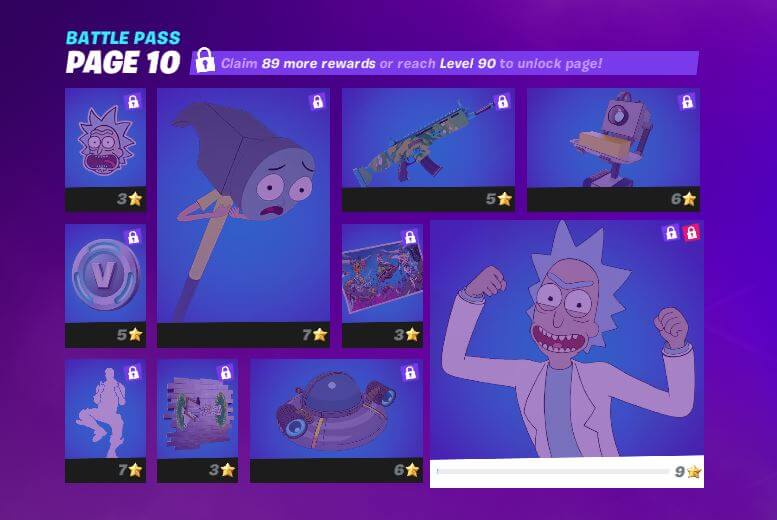 To get the Rick and Morty skin, you'll need to buy every single other reward that's on page 10 to unlock the skin. Unfortunately, there's no way around this, so you'll need to buy the other nine cosmetics before you can access the skin.
There's also a Toxic Rick Fortnite skin style. In order to unlock this, you'll need to unlock more than 104 rewards (from battle pass purchase). You'll also need to have claimed every single reward from the Battle Pass in order to get Toxic Rick. However, if you buy the levels, you should have the skin style unlocked in no time.
Here's a look at the Toxic Rick style: