Two new Fortnite Ice Storm challenges are now available to complete and here's how to complete them as quickly as possible.
Two new Fortnite Ice Storm challenges are now available to complete. The challenges are to "Destroy 150 Ranged Ice Fiends" and "Destroy 20 Golden Ice Brutes". If you complete these two challenges along with the previous four challenges, players will be rewarded with the Blue Metallic wrap.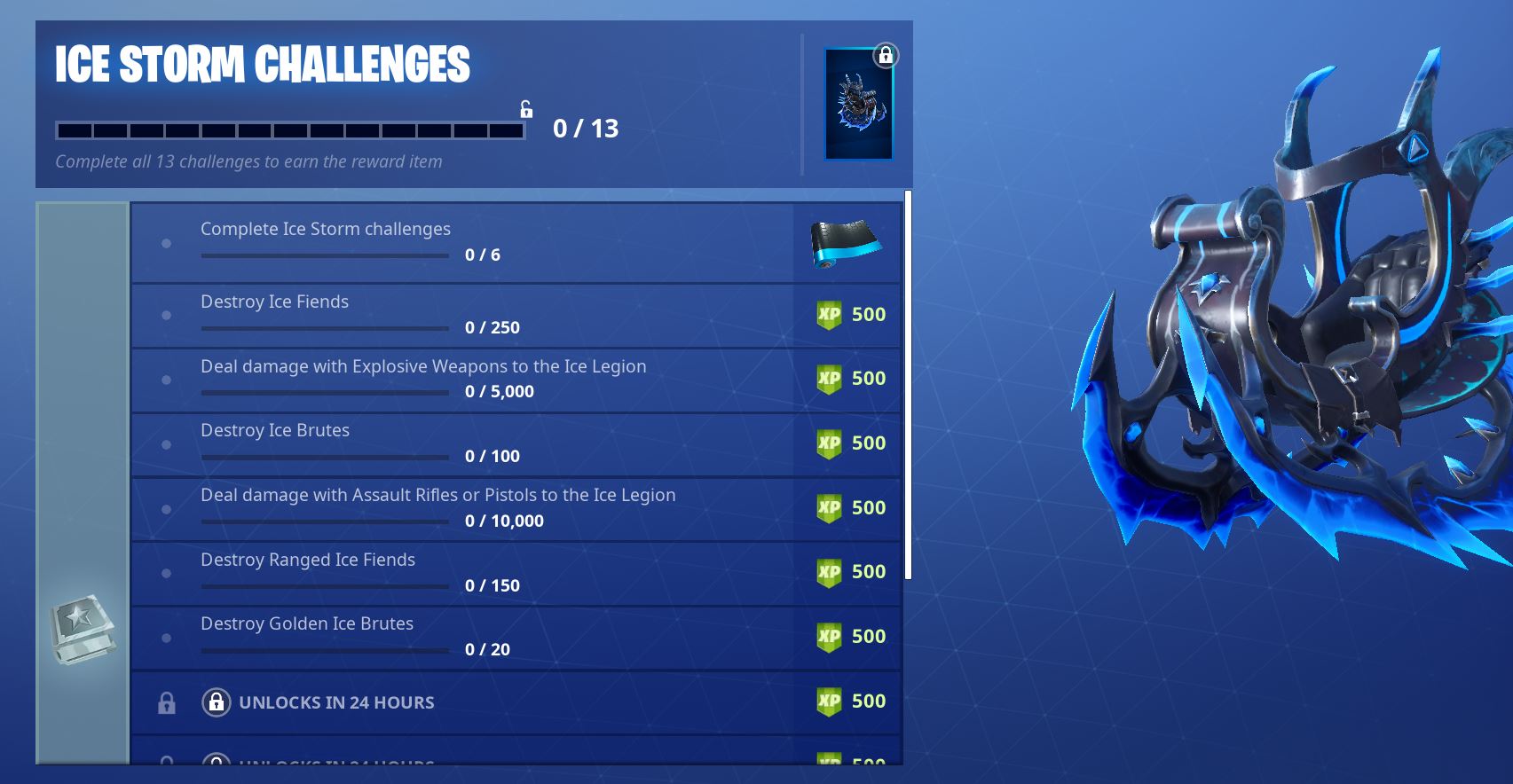 The best way to complete the Ice Storm challenges is to acquire a Fiend Hunter Crossbow as there is an infinite supply of ammo, allowing players to reserve their bullets.
The Ranged Ice Fiends are spawned by the Ice Shards and look similar to the Ice Fiends however, the Ranged Ice Fiends are taller and their head and torso glow as can be seen below: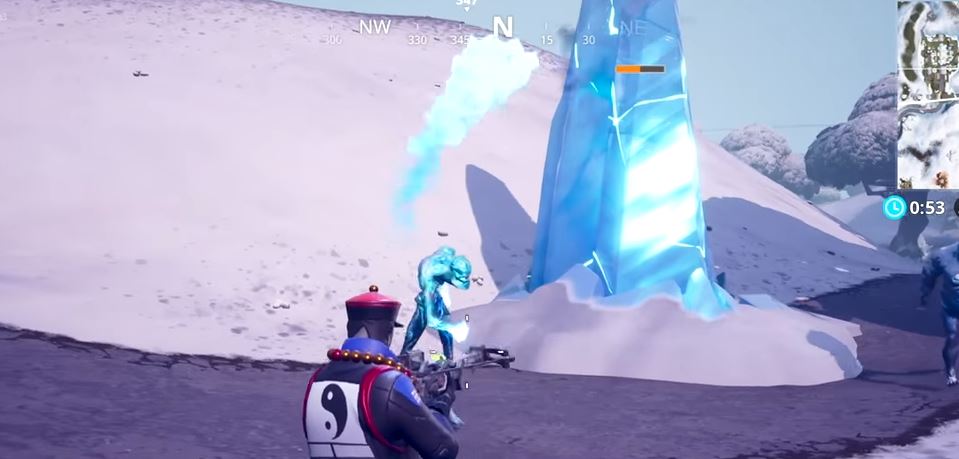 It's easy to distinguish between the normal Ice Fiends and the Ranged Ice Fiends, as the latter will launch a snowball attack.
The Golden Ice Brutes are harder to find on the Fortnite map. The best way to find these monsters are to join a game of squads and attempt to make it to the middle or end of the game. The Golden Ice Brutes don't tend to spawn in until the later stages of the game. It's best to drop somewhere around the outskirts of the map or any quite drop location and make your way to a Ice Shard. The best practise would be to kill ice monsters at an Ice Shard, if there is no Golden Ice Brute, move on to the next Ice Shard.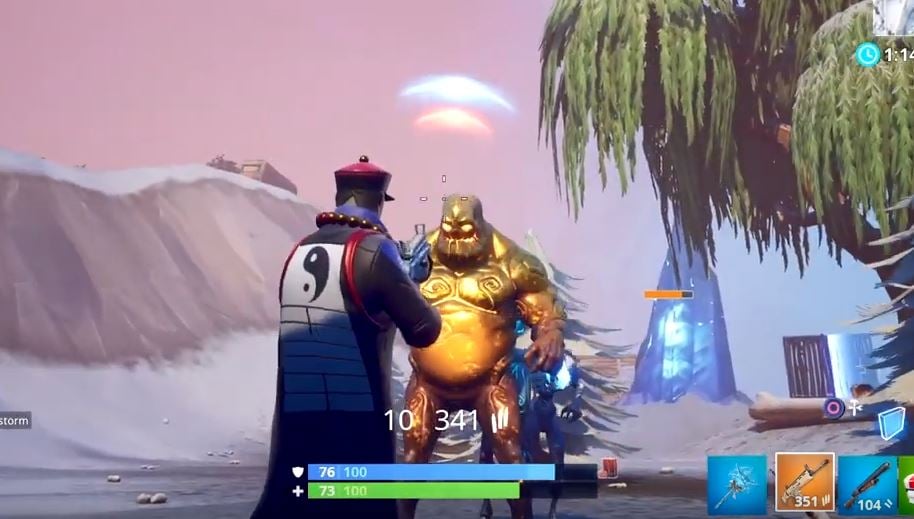 Once the Golden Ice Brute does spawn, be sure to keep your distance as these are the hardest hitting ice monsters and they have a lot more health.