Intel and Fortnite are collaborating with a processor and software offer with players being able to get the Surf Strider skin for free.
Epic Games have collaborated with a number of companies since the Battle Royale Fortnite game mode released more than three years ago. Past collaborations include John Wick, Travis Scott, Marshmello, several Marvel movies, Stranger Things and more. There have also been collaborations with gaming and hardware companies including Sony, OnePlus, Samsung, Nintendo, and Xbox.
PlayStation players have got the most free Fortnite skins with a number of different PS Plus celebration packs being released. However, other platforms including Nintendo Switch and Xbox have had to buy expensive bundles as to get a free skin, they've had to buy a controller or entire console bundle like the Eon Xbox bundle.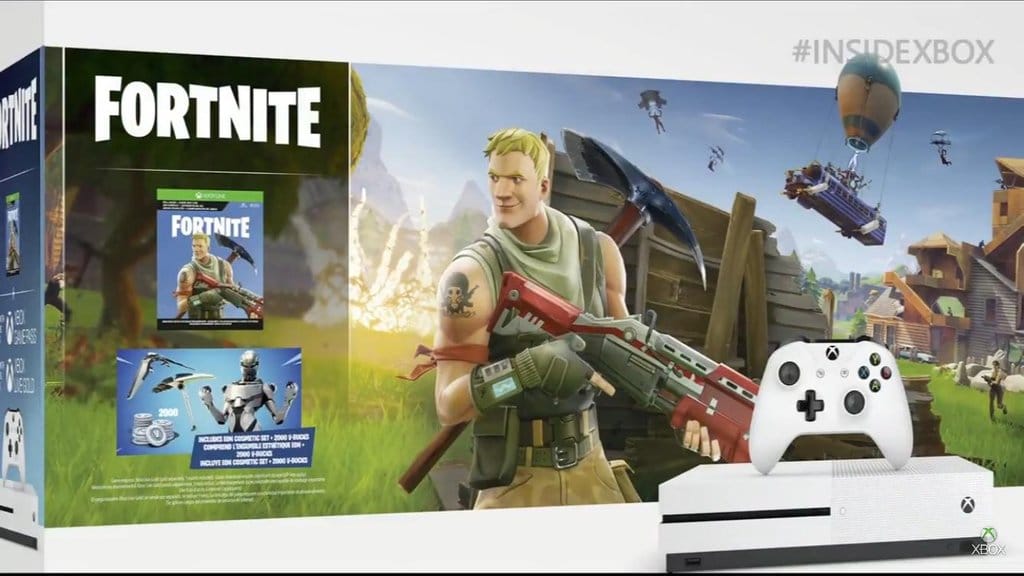 A few days ago, data-miners found a new collaboration, this time it's Fortnite and Intel teaming up to provide players with not just a free skin, but an entire bundle, Splash Squadron, that includes a glider, pickaxe, and a skin. Here's everything we know so far.
Intel X Fortnite
Players can get the Fortnite Splash Squadron/Damage set/bundle and access to 10+ apps when purchasing a qualifying Intel Core processor.
Software Offer
Players will be 10+ apps as a software offer as part of this Intel and Fortnite collaboration. Unfortunately, Intel don' even list the full list of apps you'll be able to receive unless you log in. What we do know is you'll get Corel MultiCam Capture, Vegas Pro 365, and PhotoDirector.
You can get the software offer if you purchase an eligible Intel processor which we'll list below. In order to redeem the offer, follow these steps:
Sign-in or create an Intel Digital Hub account.
Once your account is activated, log in, click Redeem Offer, and follow the steps to scan your CPU to verify that your purchase qualifies for the offer by March 31, 2021.
Agree to the Offer Terms and Conditions and complete the short survey.
Select and download the available software products.
How to get/redeem the free Surf Striker skin and Splash Squadron set

In order to the get free Splash Squadron set, which includes the Surf Strider, you'll need to purchase a qualifying Intel processor listed below. The processor will have needed to be purchased after November 2nd, 2020.

In order to redeem the Splash Squadron set, you'll need to complete the steps below as provided by Intel:
Purchase one of the qualifying Intel® processor-based devices during the specific purchase period.
(i) visit softwareoffer.intel.com/ to create or log into your Intel® Software Advantage Account; see the Account Terms & Conditions;
(ii) click on "Redeem Offer" and follow the on-screen instructions to complete the purchase verification claim process.(iii) identify the SKU (stock keeping unit) for the Intel® processor-based device you purchased. Based on your sku selection, you will be notified on-screen if the Intel® processor-based device is eligible for the Offer.
(iv) download and run the Intel® Hardware Scanning Tool "(Intel HST"). Use of Intel HST is subject to your acceptance of additional terms and conditions which will be accessible to you prior to its download.
(v) upon completion of the scan, the Intel HST will indicate on-screen whether the Intel® processor-based device you purchased meets the eligibility requirements indicated in these Offer T&Cs.
(vi) if eligible, you will receive an email that your offer has been unlocked and is available in your Intel® Software Advantage Account.
(vii) confirm you fully understand, accept, and agree to be bound by the Offer Terms and Conditions, Sponsor's Terms of Use, and Sponsor's Privacy Policy ;
(viii) complete the mandatory survey (click here to see questions) about your purchase; and
(ix) follow the instructions to redeem the offer during the Redemption Period.
Once you've completed the above steps, you can login to your Fortnite account in order to claim the Splash Squadron bundle for free. Remember, you'll also get $500 worth of software with the offer. Here's what it'll look like once you redeem the offer and login: