Players are wondering why creative is not working or loading on January 9th 2022. The servers are fine but the hub isn't working. Here's what you need to know.
Since the launch of Fortnite chapter 3 season 1 at the start of December, there have been more issues than we've seen since the first chapter of the popular and award winning Battle Royale game.
With the season launch, the server had issues with a record number of players trying to log in at the same time in order to experience everything the new chapter has to offer including the sliding mechanic and a brand new map with chapter 1 locations returning.
A queue was a new feature to help Epic Games stabilize the servers when there are any issues including a huge surge in traffic. There have been other issues including players getting a white screen when trying to log in and play.
More recently, the Fortnite servers were down for more than three hours, something that hasn't happened outside of scheduled downtime since chapter 1. In order to make up for this, Epic made this weekend a power leveling weekend along with giving all players that logged in during Winterfest a free pickaxe.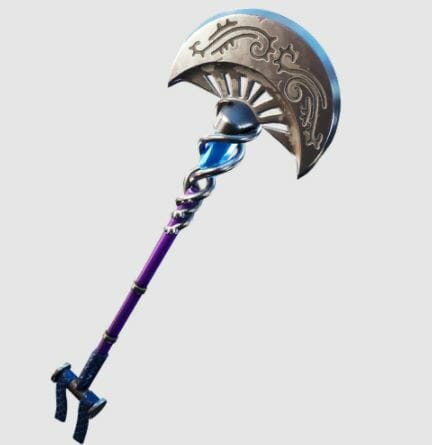 Today on January 9th 2022, players are wondering if the Fortnite creative servers are down, why it's not working, and when they will be back online today. Here's all the information we have so far.
Is Fortnite Creative Down Jan 9th 2022
Yes, Fortnite creative servers are down today on Sunday January 9th, 2022. Epic Games have acknowledged the fact that the creative hub in Fortnite is not available and there's nothing to use in the hub.
Here's the tweet below: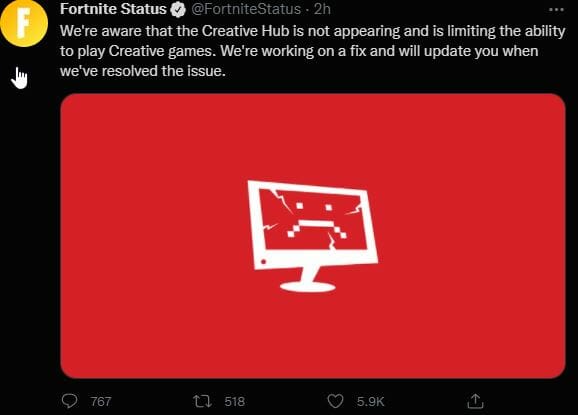 The above is the reason why creative mode is not working or loading.
A new item, Guzzle Juice, was added this season. What does it do?
In the official Fortnite Chapter 3 Character trailer, who if the first character shown?
Which of these POIs is NOT on the Chapter 3 map?
When did the Chapter 2 finale event take place?
Which one of these is NOT a landmark in Chapter 3?
When is this season (chapter 3 season 1) scheduled to end?
What is the name of the additional Skin for Chapter 3, that is not yet released?
When Did Chapter 3 Season 1 Launch?
How many V- Bucks can you earn if you unlock all of the rewards from this seasons Battle Pass?
When were the Spider-Man Mythic Web Shooters added to the game?
What's the code name for the new map?
What is the name for Chapter 3?
What's the name of this seasons Starter Pack
What is the rarity of the Wooly Mammoth Glider?
Where is The Sevens hidden home on the map?
On what page of the Chapter 3 Battle Pass will you find the Lunar Charge Emote?
Which of these features were added in Chapter 3 of Fortnite?
Which one of these is not a new weapon this season
How many Loading Screens are there in this seasons Battle Pass?
There are seven new Battle Pass skins not including the secret skin. Which of these is not the name of a Battle Pass skin?
Fortnite C3:S1 Quiz
You're FlyTrap! Better luck next time!
You're Grimbles! Sucks to be you
You're Shadow Midas! Congrats!
You're Spider-Man and a sweaty FN player!
How to fix Creative not loading / disabled / broken
Unfortunately, there's no way players can fix the fact that Fortnite creative is not loading or is displaying as broken. It hasn't been disabled, there's an error that Epic are resolving.
We're not sure why it's not working and it's unlikely that we'll know either.
When will Fortnite Creative be back?
Epic Games haven't provided any information regarding when Fortnite creative will be back today on January 9th, 2022. However, they'll update us whenever it's back and we'll update this article as soon as possible.