Epic are constantly updating and changing things in Fortnite and one of the most items that was teased by Epic were the Jetpacks in Season 3, however they had not been released due to some issues that were addressed in the Dev Update #8. There has been no word by Epic as to when this item would be introduced to Fortnite, however it was confirmed that they would be coming in the future.
A data miner by the name of "FNBRLeaks" on Twitter has stated that Jetpacks will be coming to Fortnite Battle Royale before or during Week 5.
Below are the files he has data mined to back up his theory: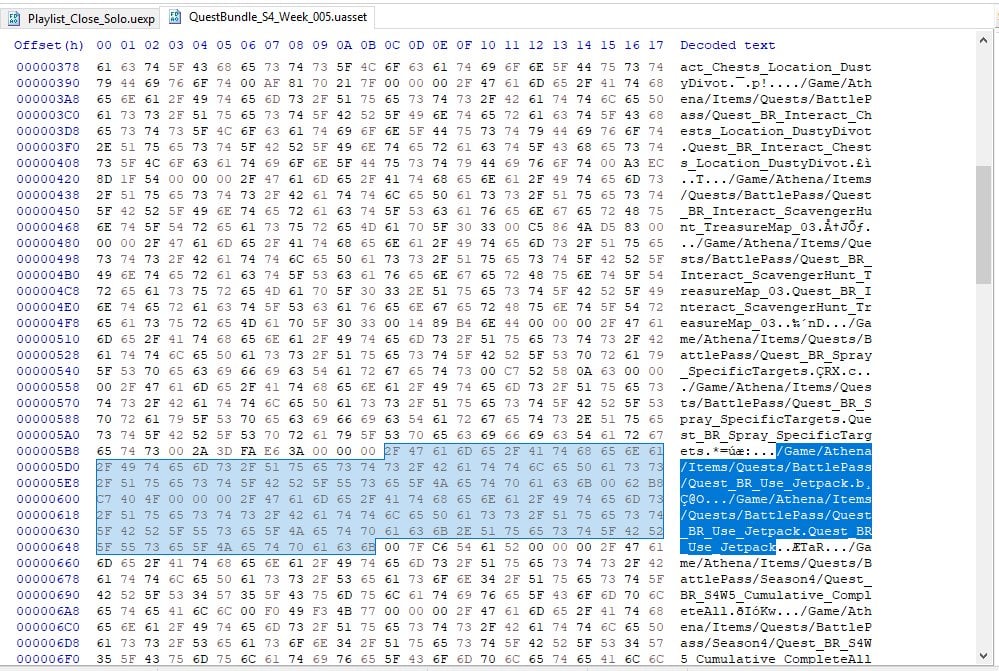 "Use a Jetpack" Challenge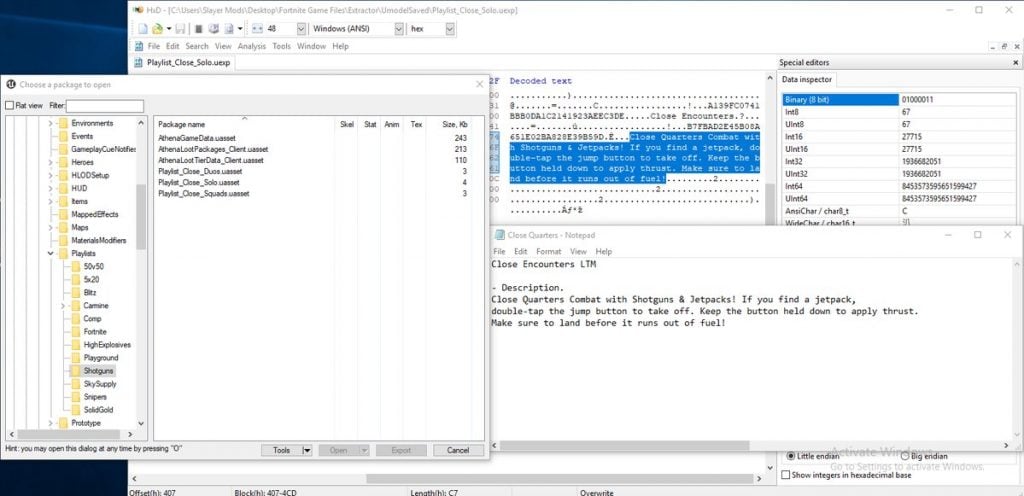 FNBR Leaks goes on to say that the LTM "Close Encounters" states in the description that it will be close quarters combat with Shotguns and Jetpacks with further text reading:
"If you find a Jetpack, double-tap the jump button to take off. Keep the button held down to apply thrust. Make sure to land before you run out of fuel!"
This shows that the Jetpack will be an item that can be found around the map and will require fuel to operate. If you are too high and run out of fuel, it seems as though you could die from the fall.
Furthermore, one of the challenges that players that have purchased the Battle Pass will need to complete for Week 5 is to "Use a Jetpack" and so Jetpacks will need to be introduced to Fortnite before or in Week 5 in order for players to complete this challenge, providing this challenge is not changed to a later date.
This theory also ties in with what the notorious Fortnite leakers, TwoEpicBuddies tweeted earlier today:
https://twitter.com/TwoEpicBuddies/status/996684214027390976
Although nothing has been officially confirmed by Epic, it does look like the Jetpacks will be introduced into Fortnite very soon.