The locations in Fortnite chapter 3 season 1 of where to jump through flaming rings in a vehicle.
We're finally in Fortnite chapter 3 season 1 although some players are having difficulty logging in. Epic Games have placed most players trying to log in into a queue. However, once they've reached the estimated time that they'll be a in queue, they aren't able to log into the game anyway.
For those lucky enough to get in. You can jump into a game and check out the new map, sliding and camping features and purchase and unlock the season 1 Battle Pass.
A new season always brings new challenges and chapter 3 season 1 is no different. We have the same challenges system to last season and there are several different types of challenges players can complete.
One of the week 1 quests require players to jump through flaming rings in a vehicle and here is how and where to complete the challenge as quickly as possible.
Flaming Rings in a Vehicle Fortnite Locations
In order to complete this chapter 3 season 1 challenge, players only need to jump through two flaming rings in a vehicle. As this is a new map, players won't know where to complete this challenge even if they have an idea of where they could complete the challenge.
The Battle Pass trailer showed a race track in the desert biome which is where you'll find the flaming rings. The race track in chapter 3 is called Chonker's Speedway and is located on the south side of the map.
Here's the exact location where you'll find it:
You'll find a vehicle at the start line as seen in the image below: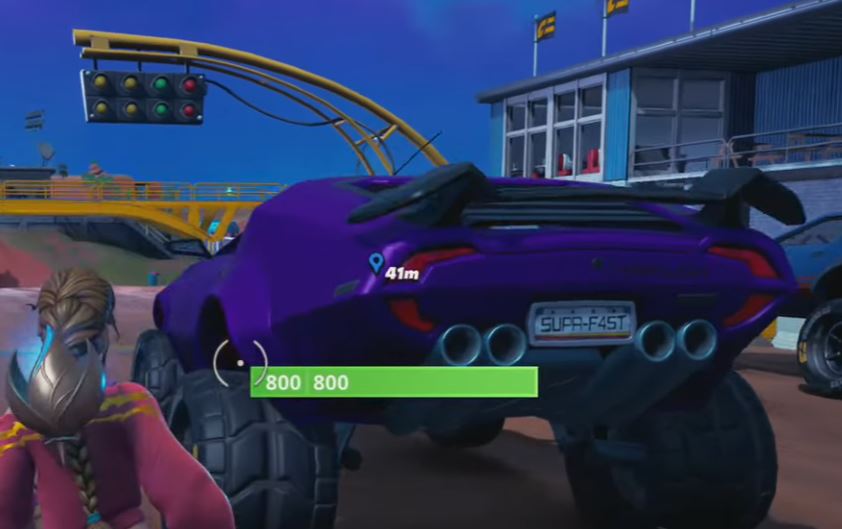 Get into the vehicle and go towards the right side, you should find a flaming ring to jump through and if you keep following the track around, you'll find another ring.