Kevin the Cube made a return in Fortnite during the Operation: Sky Fire live event.
The Fortnite chapter 2 season 7 Operation: Sky Fire event that leads into season 8 just concluded. We'll have a breakdown of the events that occurred during Sky Fire along with a video in case you missed the event.
Part of the event featured the cube. For those that didn't play in Fortnite chapter 1, players named the cube in Fortnite Kevin. He first appeared on August 24th near Paradise Palms. Cactus around the Kevin the cube Fortnite spawn point were being destroyed until lightening bought the cube onto the map.
Kevin the Cube in Fortnite
The same time the cube appeared, the crack in the sky disappeared. Players that were close to Kevin the cube had their shields slowly charged. The cube also functioned as a jump pad for those that jumped on it or hit it with their pickaxe.
However, if you hit it enough times, it would strike back with purple lightening that would deal 30 damage and sending players flying in the air. It began moving around the map every 1 hour and 43 minutes. Nobody knew the final destination of the cube and there were many different theories as to where it could end up.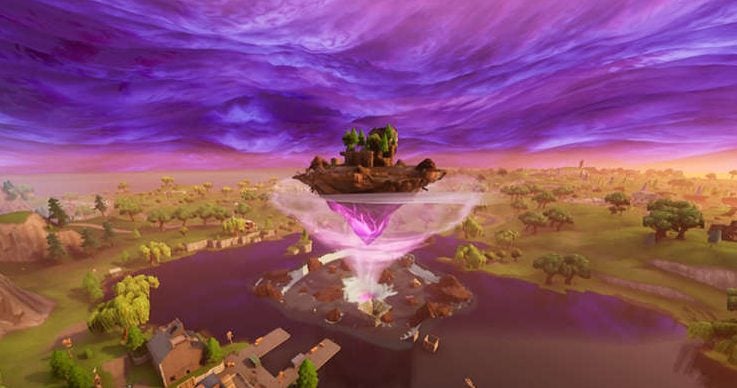 Whilst moving around the map, seven different runes were printed and anti-gravity domes surrounded these runes. The cube destroyed a building at Tilted Towers on it's journey and finally ended by dropping into Loot Lake on September 19th, 2018.
This created a purple gelatinous state that allowed players to jump around Loot Lake. The Cube then returned in the next season, season 6, with Kevin the cube still being intact and attached to the small island that was in the middle of Loot Lake. The island then began moving around the map getting the energy from the runes. We've seen the cube in other seasons in a smaller capacity, but not in the way in which we saw in during the Fortnite season 7/8 Sky Fire live event.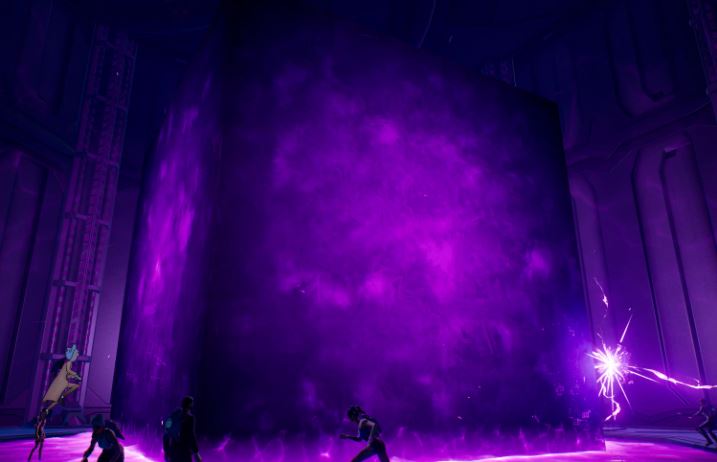 Kevin the Cube appeared near the end of the event. It was quickly destroyed by the back packs players were wearing which was charged as a weapon by Dr. Slone. The cube then went grey and players would interact with it by reviving it. The cube then turned light blue and it was revealed that were were thousands of cubes growing and in full size.
At the end of the event, we saw several cubes fall from the mothership once it exploded. It's likely we'll see several cubes around the Fortnite chapter 2 season 8 map. However, we'll need to wait to find out what kind of mischief they'll cause throughout the season.