Epic Games have added keys in Fortnite. Here's everything you need to know about them including where to get them in chapter 3 season 4, and what they do.
After more than five hours of server downtime, players are able to jump into Fortnite chapter 3 season 4 and experience everything new the season brings.
As with all seasons of Fortnite, we have a new Battle Pass including skins, pickaxes, wraps, emotes, and other cosmetics as well as challenges, new items and weapons, and more.
Epic Games have added two different types of vaults this season. Both low-security and high-security vaults can be found on the chapter 3 season 4 map, both of which will provide players with loot.
As well as these security vaults, Epic has also added in a new item, keys. Players have been coming across them and are wondering what Keys do in Fortnite and where they can be found.
Here's all the information you need to know about Keys in Fortnite chapter 3 season 4.
What do Keys Do in Fortnite Chapter 3 Season 4?
Keys are new to Fortnite in season four and allow players to open the low-security and high-security vaults. You'll want to open these security vaults in order to get loot.
As expected, the high-security vaults will provide better rewards than the low-security vault. The low-security vault requires two Fortnite keys to open and the high-security vaults require two keys.
You'll see the keyhole signs on the vaults as seen in the image below: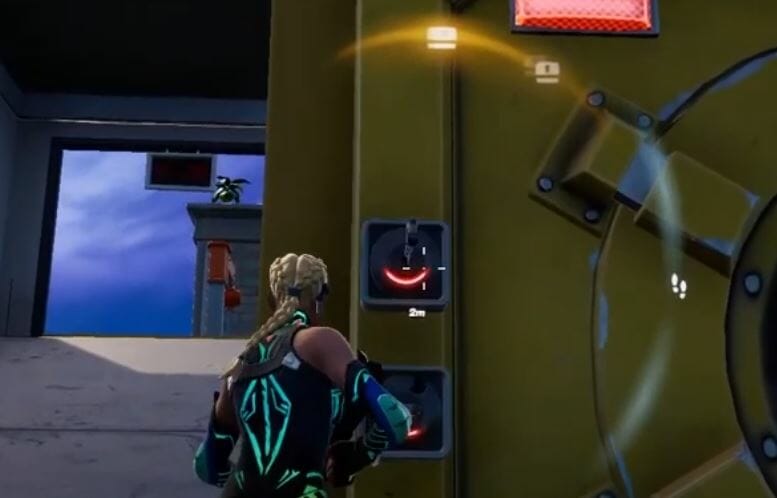 Where to Find Vault Keys in Fortnite Chapter 3 Season 4
You'll find keys in Fortnite in either stack of one or two. You can find the keys by opening chests or coming across them as floor loot. There don't seem to be any set locations where you can find keys in Fortnite season 4.
However, you'll have a better chance of finding them if you drop at locations that have more floor loot and chests.
How to use Keys in Fortnite
To use keys in Fortnite, you'll need to go up to the keyholes on the low and high-security vaults and use the interact button to use them. This will open the vault and provide you with loot.