Here's how to get and redeem the Lara Croft Fortnite spray called Heir to Croft Manor.
As you'll all know by now, there's a Lara Croft skin in Fortnite chapter 2 season 6 as part of the Battle Pass. There's also some select styles for the skin with another gold version of Lara Croft coming some time in the future although there's not much information on it apart from how it looks.
However, there's a new Fortnite update today that introduces a brand new Creative Fortnite LTM called The Lara Croft Manor. Players can complete the experience in order to get themselves a special spray in Fortnite. As expected, you need to complete the LTM in order to get the code.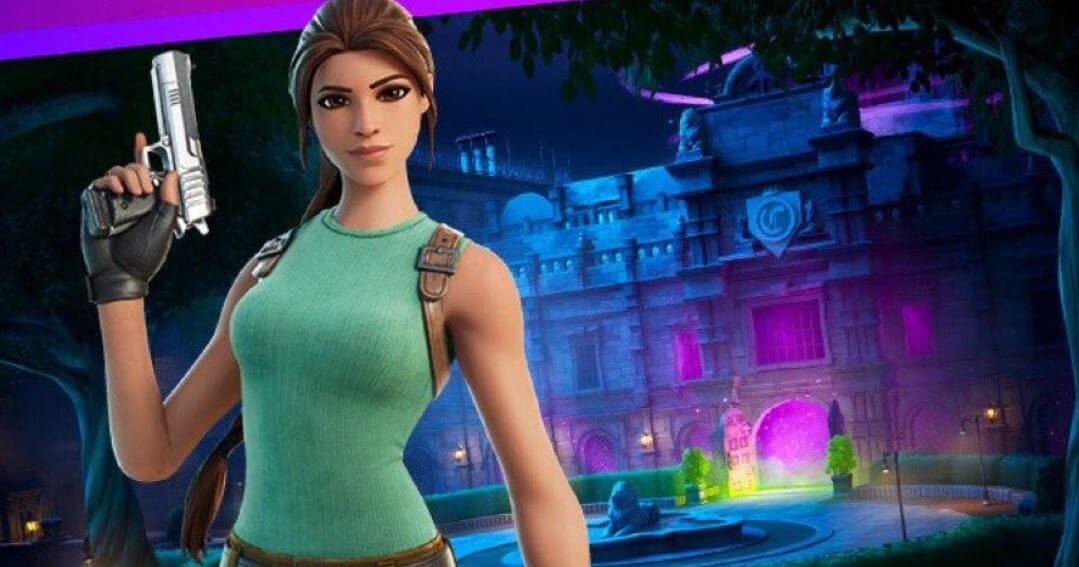 However, as with all free Fortnite cosmetics that are obtained from Fortnite creative, the code for the spray is the same for everyone, so if you want the Lara Croft Fortnite spray code without having to complete the LTM, players have been posting the code on social media.
Lara Croft Free Fortnite Spray Code
Here's what the Lara Croft Fortnite "Heir to Corft Manor" Spray looks like:
In order to redeem the Lara Croft Fortnite spray code, you'll need the code which is "Z4A33-NLKR2-V9X34-G3682". You'll need to put this code into the Redeem a Code section of the official Fortnite website. Here's the link to where you can redeem it.
You'll need to sign in to your account, and then all you'll need to do is input the code we've added in the paragraph above and confirm that you want the free Lara Croft Spray. Once done, head over to Fortnite and check your locker to use the spray.
We'd recommend playing the Lara Croft Manor LTM if you have the time, it seems like a lot of effort was put into creating it, and judging by the feedback, it's a decent little experience.