Dataminers leaked the Flintlock Pistol in the v8.10 update this week, and we now have some more information regarding the gun.
The Flintlock Pistol was originally teased at the beginning of the Season 8, with one of the Season 8 promotional art images showing the gun in Blackhearts hand which we've circled below (you'd be surprised by how many people miss it):
The image also teased other items that have been added into the game including Buried Treasure, and more recently, The Baller vehicle.
The official release date for the Flintlock weapon is unknown, however, it's possible we may see this weapon added in next weeks content update. When this weapon was intitially leaked, there wasn't much information about it. However, thanks to Storm Shield One, we know the possible variants and stats of the weapon.
On the Storm Shield website, the weapon has been listed at "Flint-Knock", and lists two variants, common and uncommon. The stats suggest this will be a powerful weapon, with the common variant dealing 86 damage, and the uncommon variant dealing 90 damage along with a faster reload time of 3.045 seconds compared to the common variants 3.19 seconds reload time. The gun will take heavy bullets and will need to be reloaded after each shot.
You can view all of the listed stats for the weapon below: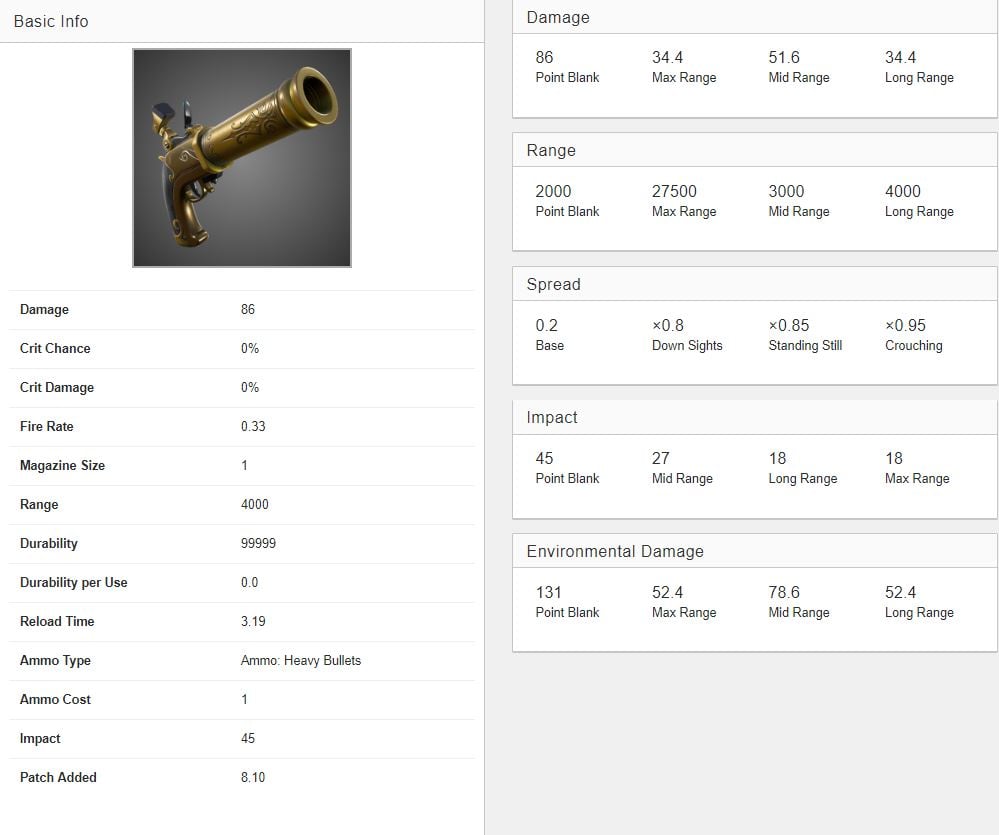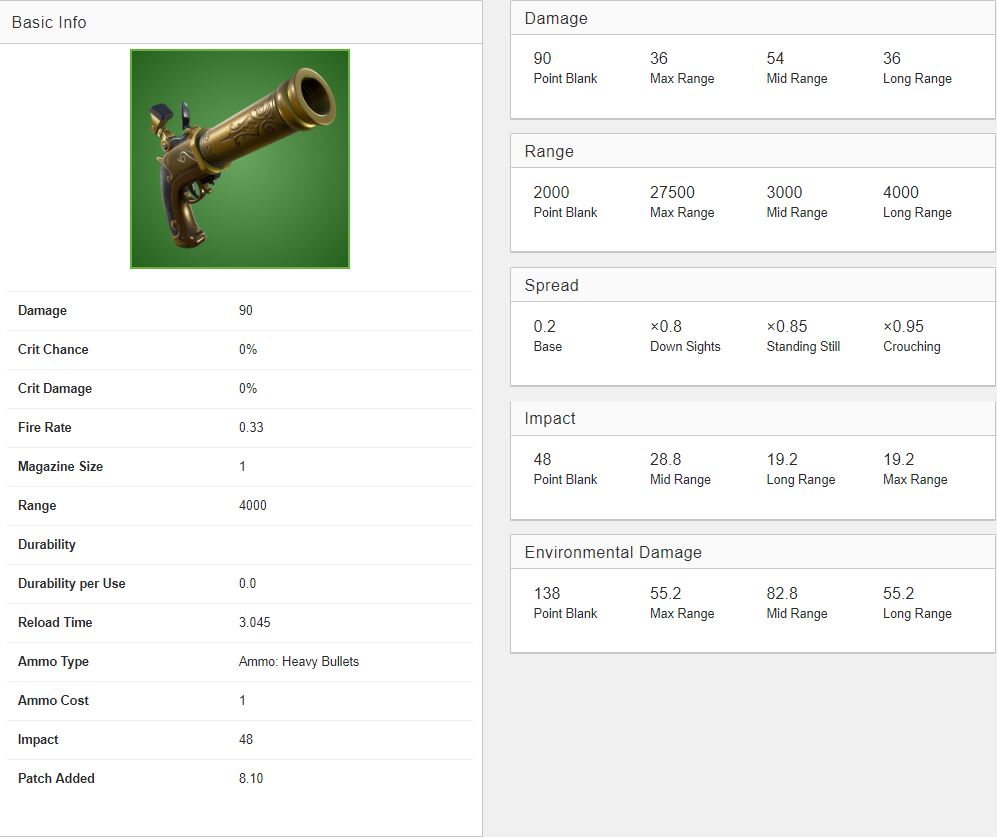 The weapon fits in with the partial Pirate theme for Season 8, and as seen in the promotion art, will fit perfectly with some of the Season 8 Battle Pass skins, especially Blackheart.
As with all leaks, nothing is official and these stats could differ from the official stats once the gun is available.