Here is the leaked footage of a data-miner using the much anticipated Driftboard Vehicle in the upcoming Driftin' LTM.
UPDATE: The footage has been removed from YouTube.
The v7.40 update went live yesterday after being delayed due to an issue that was discovered with patch and there was some downtime for the update to take place. Data-miners were able to find new files in the game that hinted at upcoming LTM (Limited Time Mode) including Gun Game and Sword Fight. Another LTM found in the files is called Drifitn' and the description for the LTM reads "Land near a Red Supply Drop, grab a Driftboard and some weapons, meet up with your team and race to eliminate the enemies. Last team standing wins!"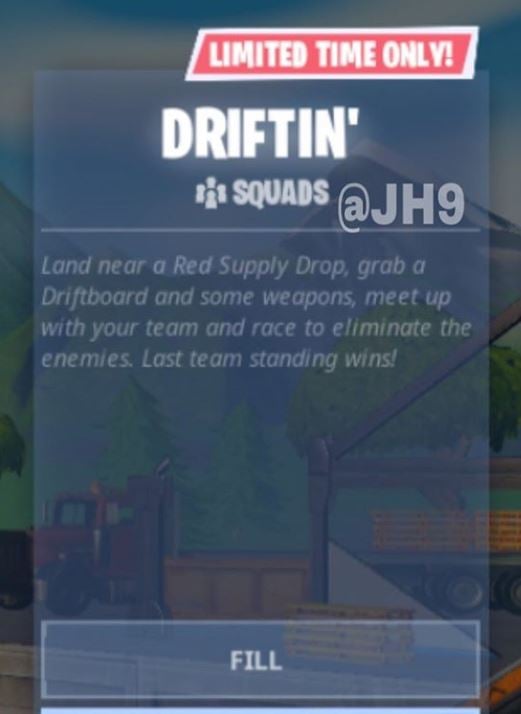 Data-miner @jh9 on Instagram has managed to get the Driftboard in-game and the footage of this can be seen in the video below:
https://www.youtube.com/watch?v=h2PIbVKhxDs&feature=youtu.be
The Driftboard has been teased by Epic since the v7.10 update, but due to issues with it, it still has not been released. It seems like the item will only be available in this LTM, but if anything changes, we will let you know.