Data-miners have leaked the Loot Lake event and here's footage of what will most likely take place.
Many new event files have been added in the latest v8.50 update and it is certain there will be an in-game event like the Blast Off event and the Butterfly event. As there have been so many event files added, it has taken data-miners a while to go through all of them, but it seems there will be two major things happening in Fortnite. In this article, we will talk about what will be happening at Loot Lake.
Data-miner FortTory has leaked footage of what the Nexus event will look like, although it will not take place where it is seen in the video and how it will take place has not been shown. There is a big orb in the middle of six ice pillars, and all of the pillars have an item inside. The items seen in the pillars are vaulted items, which are the Infinity Blade, Bouncers, Grapper, Tactical SMG, Drum Gun and the X4-Stormwing Plane.
It seems there will also be a voting system where players may be able to vote for one of these vaulted items to return.
The Nexus (Butterfly V2 event) leaked at Loot Lake.

I have a strong feeling that the metal around the orb is the metal from loot lake. pic.twitter.com/GwVWOzxIX0

— FortTory – Fortnite Leaks & News (@FortTory) April 28, 2019
At Loot Lake, there are six different monitors in one of the buildings and one of the monitors now shows Bouncers. As there are six monitors, it highly likely the other leaked items will also appear on the screen. The board next to the screens also says 'Vault???', which seems to confirm this leak.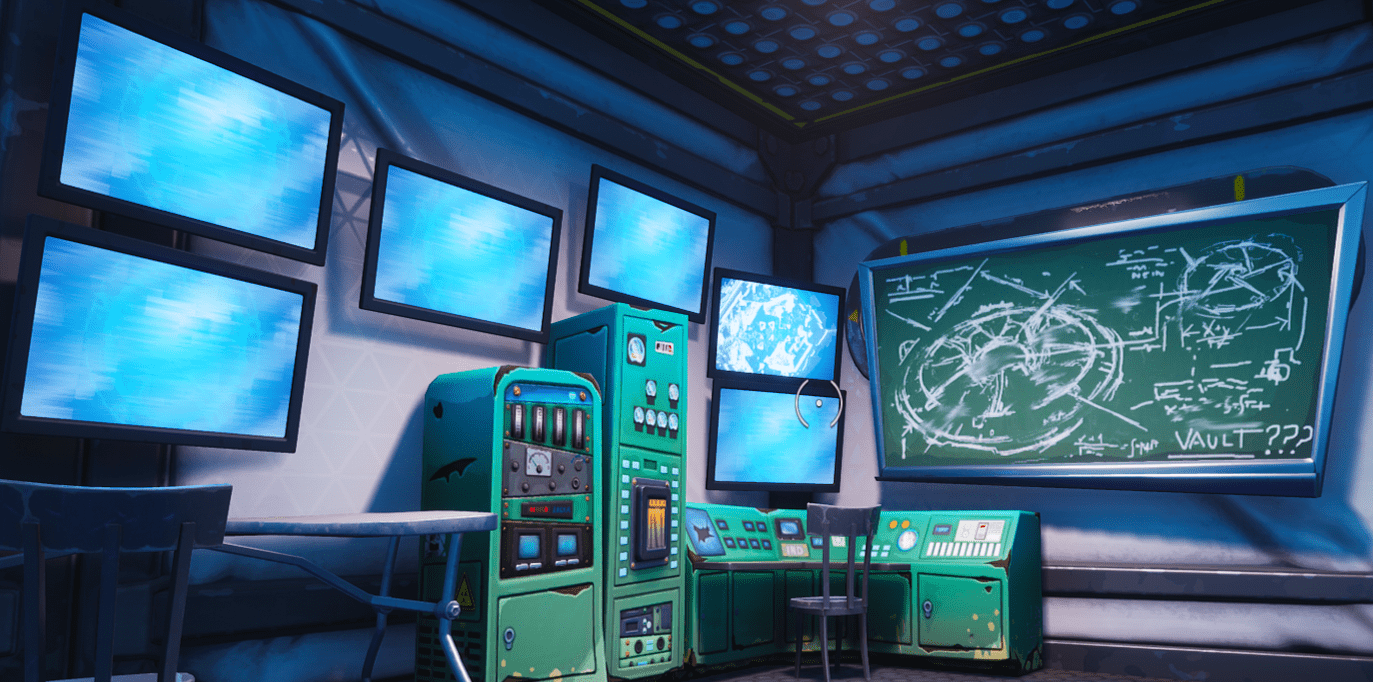 Which of the six items would you want to see brought back?