New files found in the v8.10 update suggest new challenges for the Getaway LTM will be added.
In the v8.10 update, there have been many new files added, which data-miners are buys looking through. Data-miner @s1l0x has found new challenges added in the files for the Getaway LTM. Here are the challenges:
Complete the Getaway Challenges (2)
Win a match of The Getaway (1)
Win matches of The Getaway (3)
Win matched of The Getaway (5)
Use the Grappler in different matches of The Getaway (5)
Deal damage to Jewel carrying opponents (200)
Pick up a Jewel in different matched of The Getaway (3)
The reward for completing each challenge can be seen below: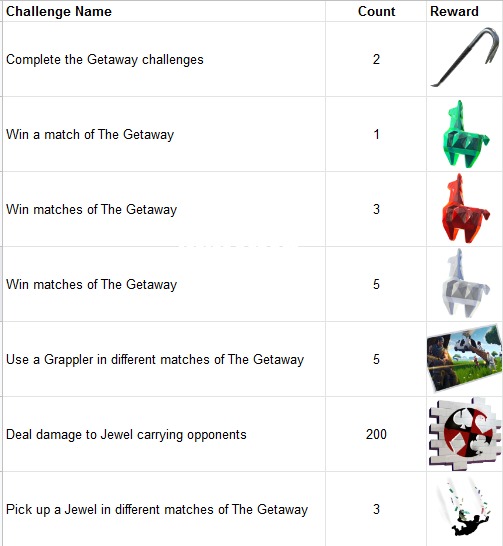 When the Getaway LTM was first introduced, they had similar challenges called the High Stakes Challenges, which gave players three of the same rewards as seen above.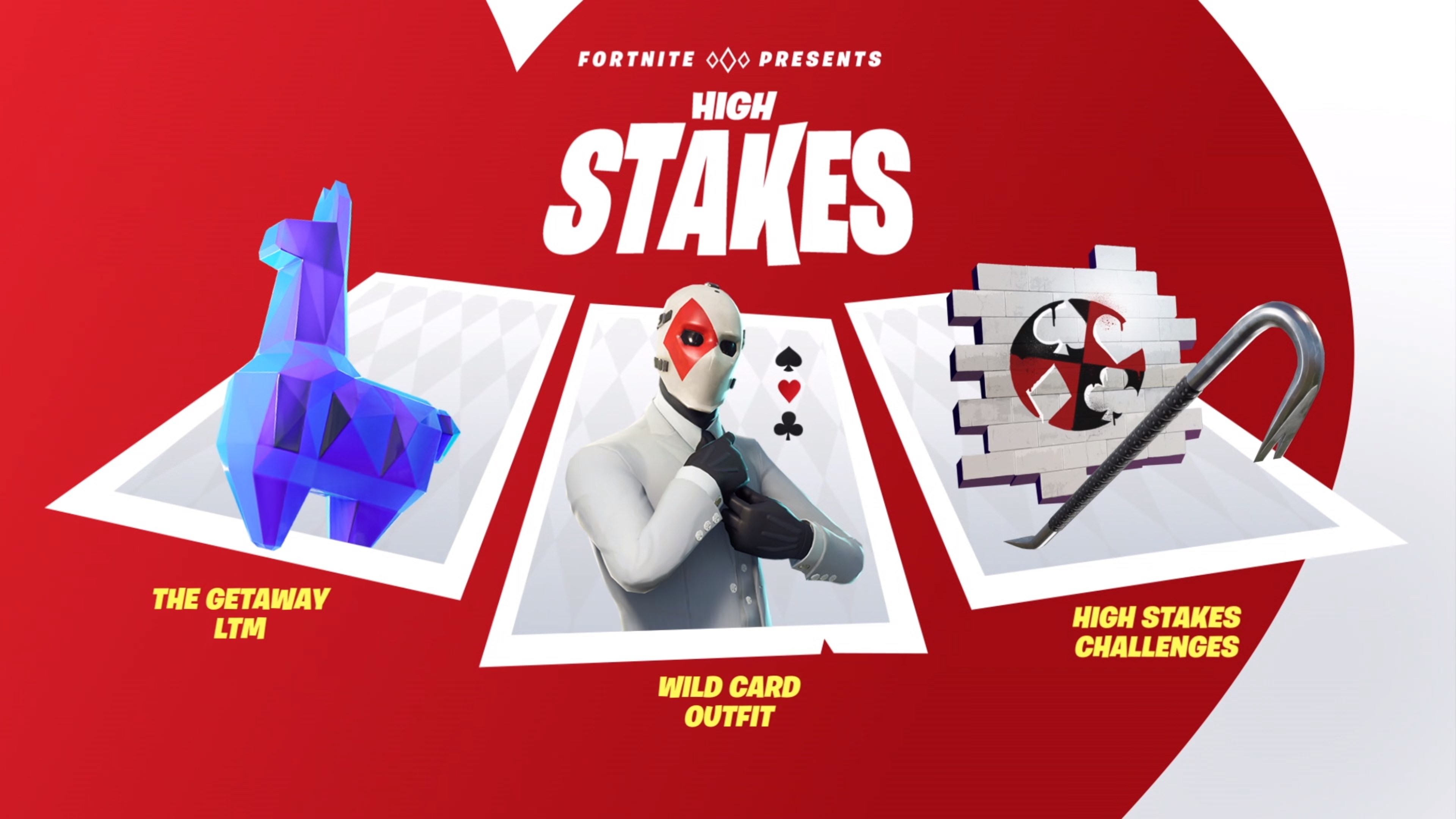 The challenges players had to complete were:
Play 10 matches of the getaway (5,000 XP reward)
Deal 500 damage to jewel carrying opponents (Spray reward)
Pick up a jewel in 5 different matches of the getaway (Money contrail reward)
Completing all three challenges would award players with the Crowbar pickaxe.
It seems that Epic are giving players that didn't participate in the first challenges a chance to earn the same rewards.