The Hunting Party Challenges are in addition to the normal weekly challenges and loading screens are unlocked for each challenge completed. The loading screens not only tell its own story, but it also contains clues as to where you will be able to find a hidden item. The hidden item can either be a Battle Star or a Banner, which can be found somewhere in the Fortnite map, and alternates in every loading screen. The loading screen for completing week #8 (eight weeks of weekly challenges) has been leaked by @FNBRLeaks and can be seen below: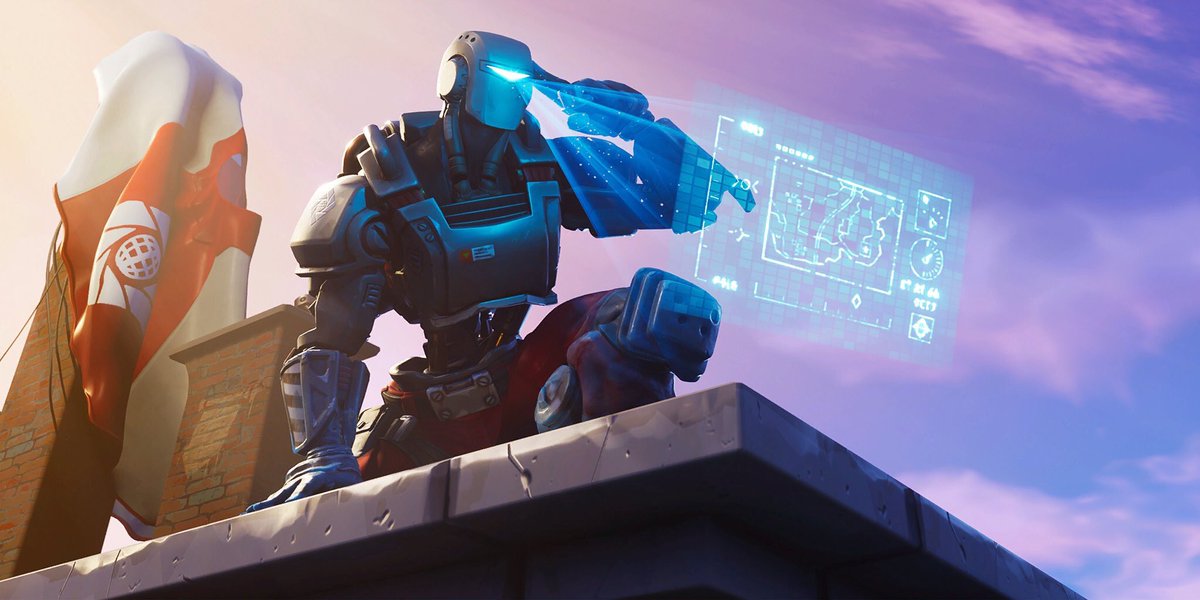 Remember this loading screen can only be unlocked by completing eight weeks worth of weekly challenges and the hidden item will only be visible to players that have unlocked this loading screen. The challenges for week 8 will be available tomorrow, Thursday 15th November, and we will provide hints and tips on how to complete them once they are available.
The Hunting Party Challenges loading screen are unlocked in the same order for everyone, regardless of the weeks challenges you complete. Once you have completed seven weekly challenges, you will unlock the Hunting Party Mystery Skin, A.I.M. which comes with a Back Bling, E.L.I.M. These cosmetics are both of legendary rarity and once unlocked, you will have the following message: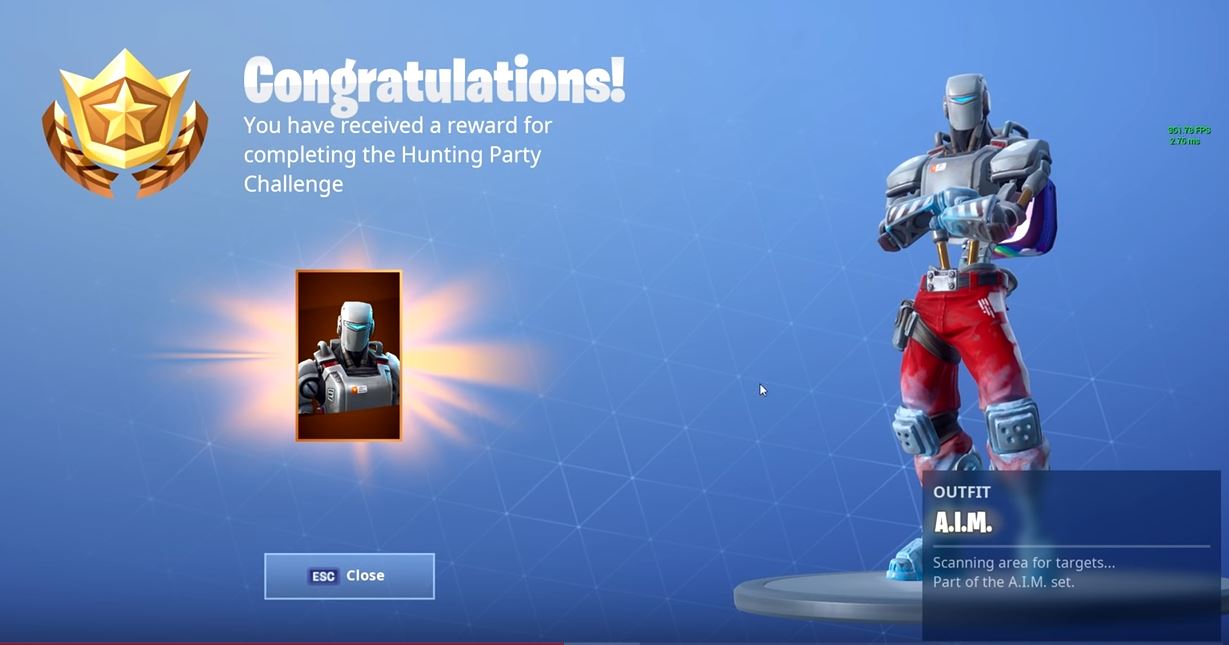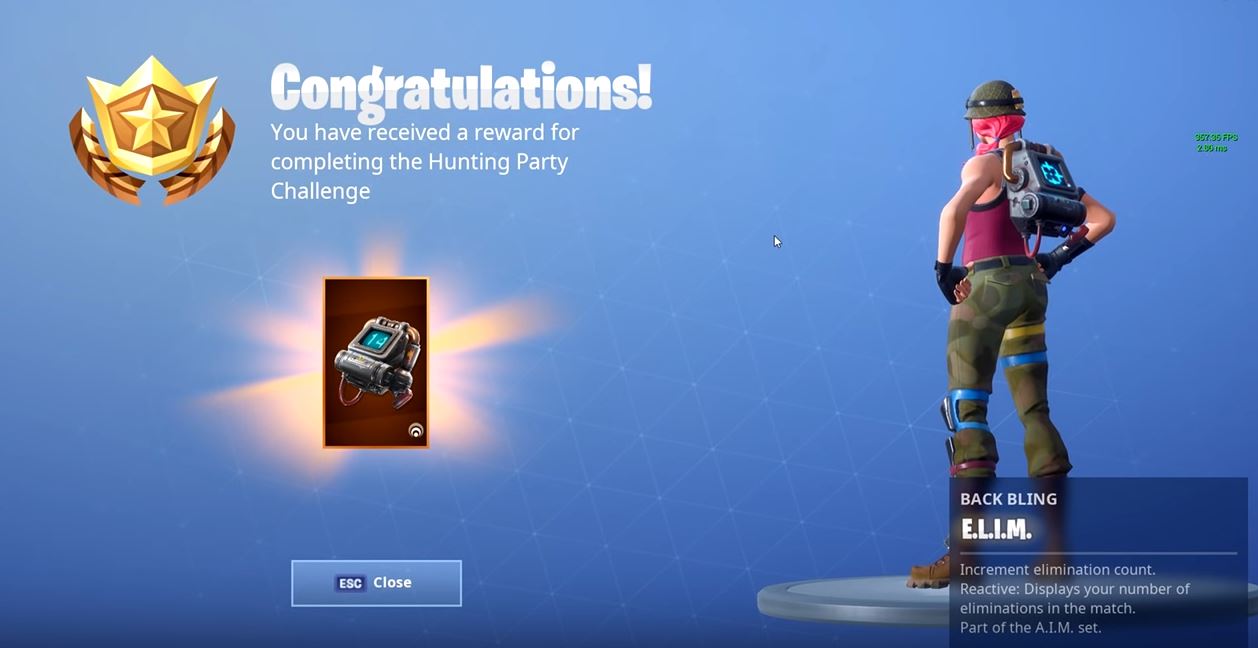 You can have a closer look at these cosmetics by clicking on the links below:
Hunting Party A.I.M Skin (Outfit)
Hunting Party E.L.I.M Back Bling
When these cosmetics were leaked in the v6.22 update, there was a Pickaxe (Harvesting Tool) that was found, which is a part of the A.I.M set, however players did not receive this item once they had unlocked the A.I.M Skin. Data-miners had found that the A.X.E Pickaxe will be available to purchase in the Fortnite Item Shop instead.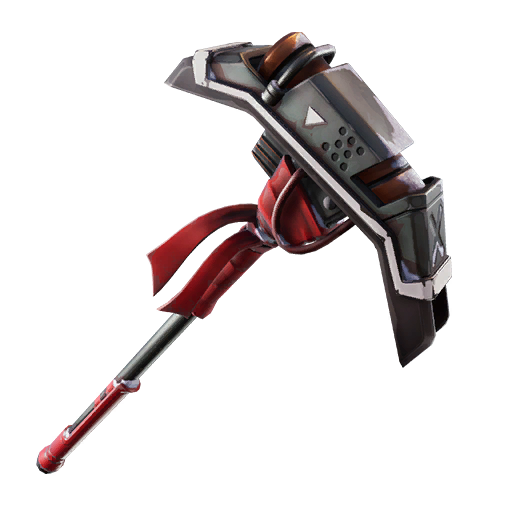 This item has not been released in the Shop yet, but there are some other leaked cosmetics from past updates that have not yet been released. You can view all the leaked cosmetics yet to be released here.