The rewards for the 14 Days of Fortnite have been leaked and here is the reward that will most likely be awarded to players tomorrow, on Christmas day.
The 14 Days of Fortnite Event was announced by Epic Games in the v7.10 update where there would be a new challenge released every day for 14 days. Players that complete these challenges will be awarded with a different item every day, which can range from a back bling, emote, loading screen and more.
We are currently on the sixth day of the event and we have seen the following rewards.
14 Days of Fortnite Rewards Released So Far
Day 1
Day 2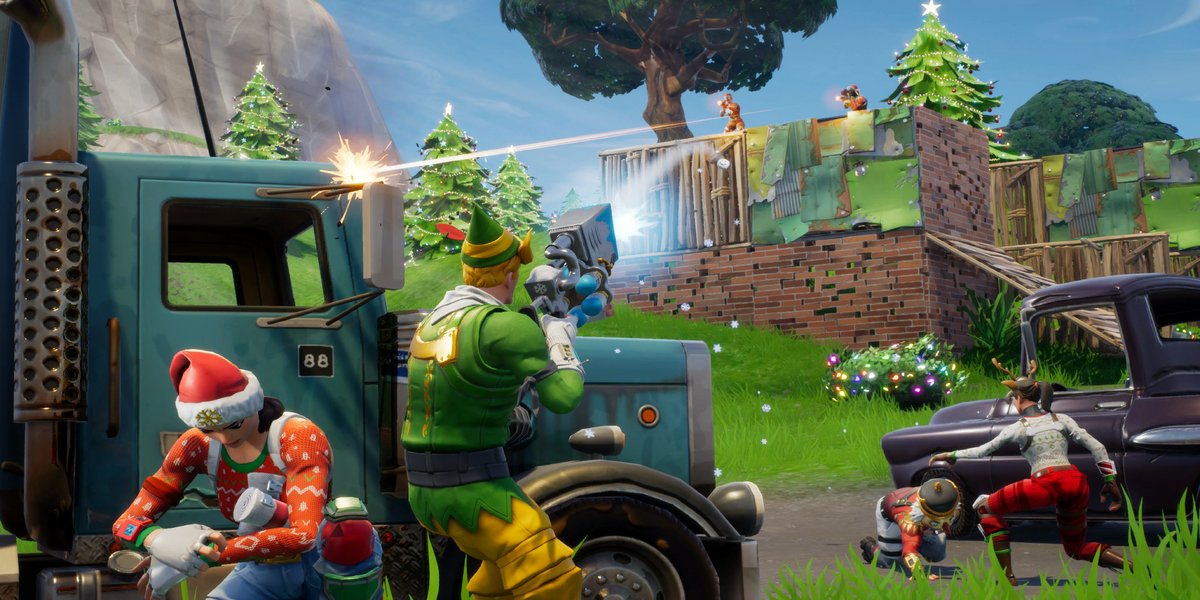 Day 3
Day 4
Day 5
Day 6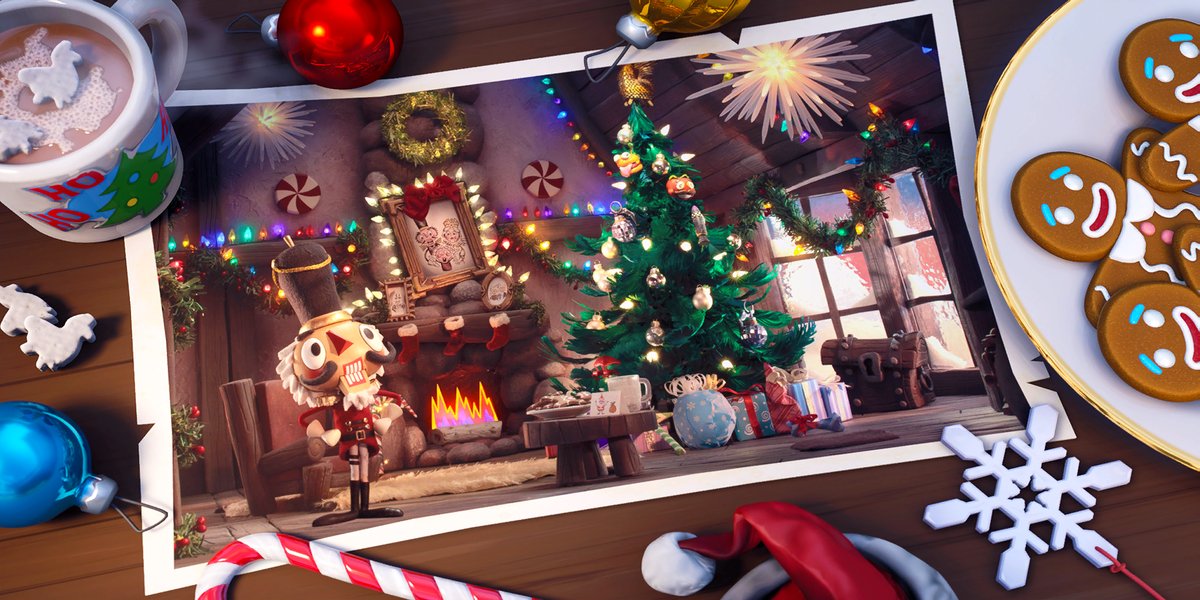 The rewards for the other days have been leaked previously and we have seen that there will be an emote that will be awarded to players that complete one of the future challenges and more.
Donald Mustard, Worldwide Creative Director of Fortnite, had tweeted that the reward that would be releasing on December 25th (7th day), is one of his favorite things that they have created yet.
Tomorrow the 14 Days of Fortnite begins! I think we've got some really fun Limited Time Modes, cool 'gift' rewards, and awesome surprises lined up. Hope you love it!

The reward on Dec 25th is one of my favorite things we've ever made… 🙂 pic.twitter.com/HugpdKrHIn

— Donald Mustard (@DonaldMustard) December 19, 2018
The following image, via vk.com/fortnews, shows the order of which the leaked rewards should be earned.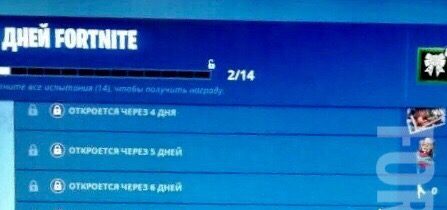 It shows the loading screen that was awarded to players that completed the challenge yesterday (6th day) and underneath is the Merry Munchkin Pet. The numbers on the left do not seem to correspond with the actual day, but looking at the order, we can assume that the following item will be releasing tomorrow: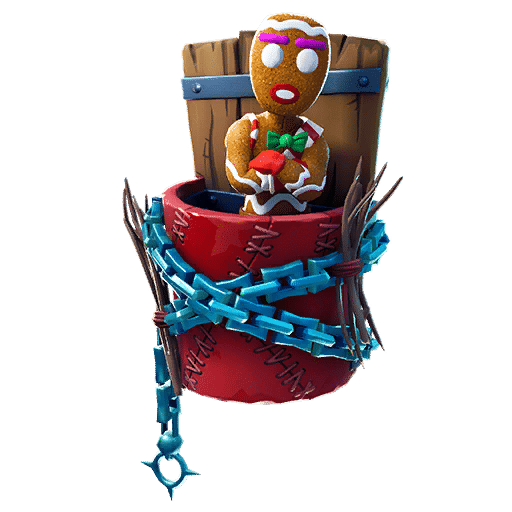 Pets were first introduced into Fortnite in Season 6 and they have only be available in the Battle Pass. It seems likely that this will be the reward given to players that complete the 7th challenge of the 14 Days of Fortnite Event, on Christmas Day.
Known leaker on Twitter, @ShiinaBR, has showcased what the pet will look like in-game, as can be seen below:
NEW: Merry Munchkin Pet!

[Gingerbread Set] pic.twitter.com/Z6uJHNR9wP

— ShiinaBR – Fortnite Leaks (@ShiinaBR) December 19, 2018
This has not been officially confirmed and we will only know for sure when the challenge has been completed. We will keep you updated as soon as it has been confirmed.