Epic Games have confirmed that the Llambro Fortnite skin will be the March Fortnite crew subscription skin.
Epic announced the Fortnite crew monthy subscription before the start of Fortnite season 5. Fortnite crew costs $11.99 each month and players get the current seasons Battle Pass, exclusive cosmetics, and 1,000 V-Bucks. If you already have the Battle Pass for the season, you'll get a one-time return of 950 V-Bucks.
We've already had three different Fortnite crew packs release. The first set included the Galaxia skin along with other cosmetics. The second skin was DC's Green Arrow, and the February Crew Pack that's still available until the end of the month is Vi.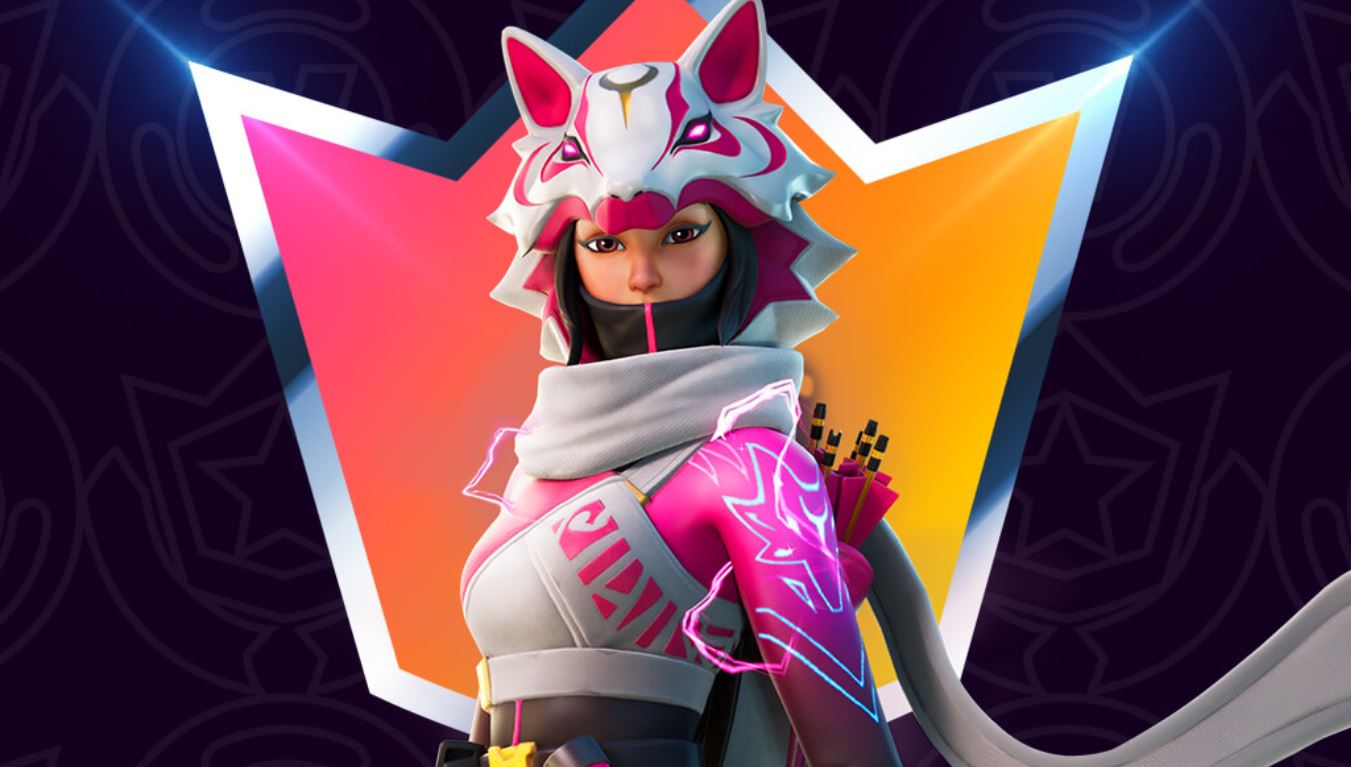 Yesterday, Epic Games teased the release of the March Fortnite Crew Pack with an image that was posted on all the official Fortnite social media accounts.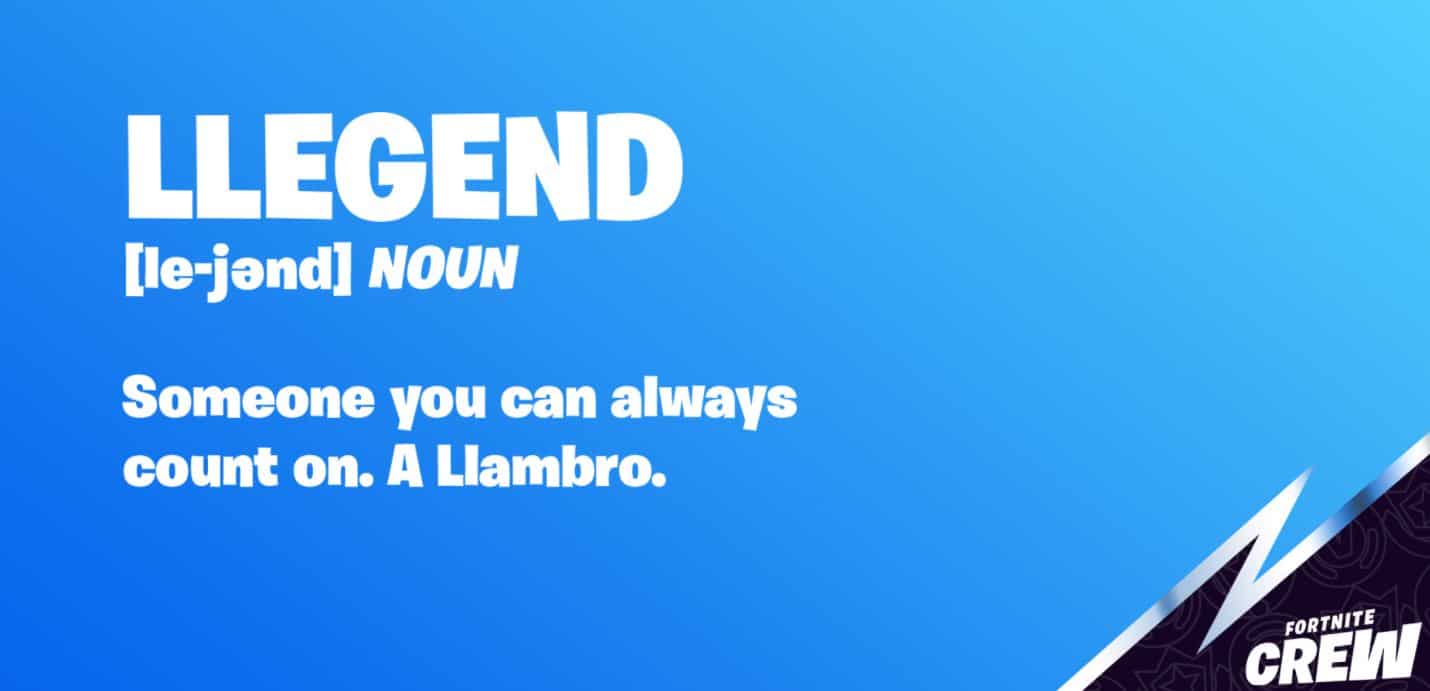 Epic Games have now released a blog post officially announcing the Fortnite March Crew subscription skin. Here's all you need to know.
Fortnite Crew Pack March
Players purchasing the March Fortnite Crew pack subscription will get the Fortnite chapter 2 season 6 Battle Pass with the season set to launch in the middle of next month. Players will also get the Llambro Fortnite skin, Up North Back Bling, Puffcorn Pick Pickaxe, and the Llegend Wrap.
Here's a look at all the March Fortnite crew cosmetics: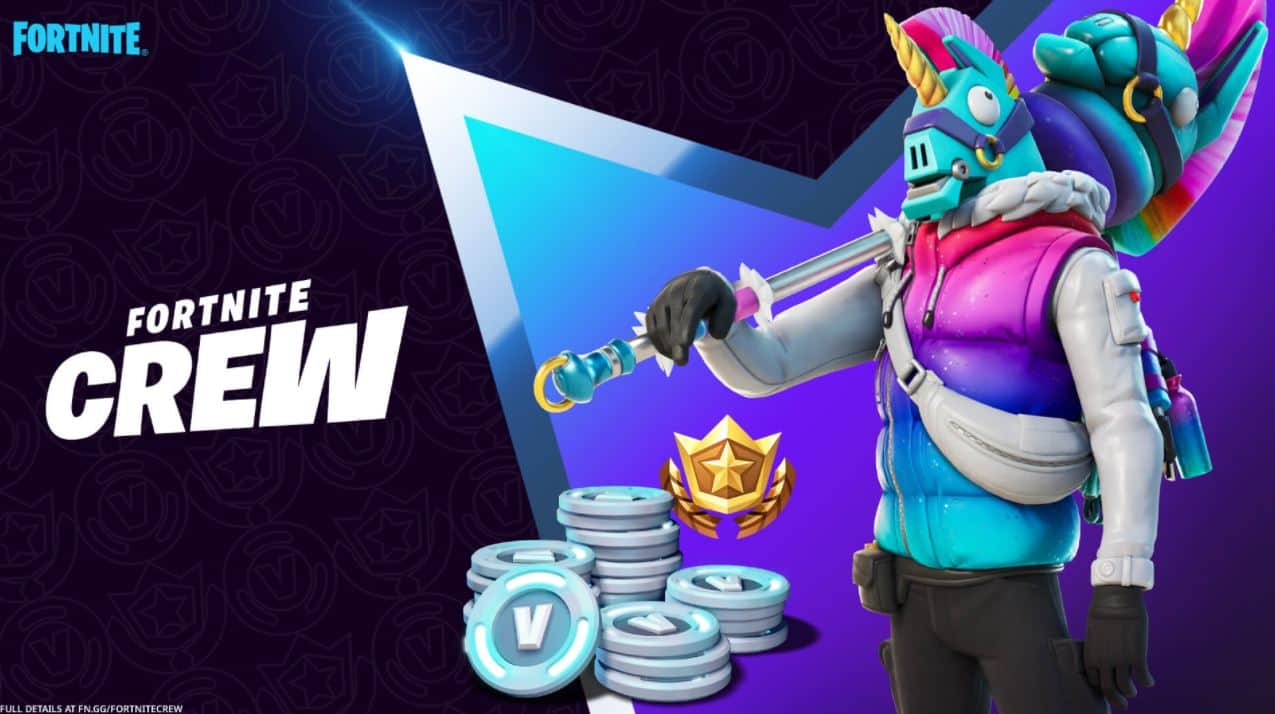 The March Crew cosmetics will be available at approximately at 7 PM ET on February 28th. Hopefully there won't be any issues this month with players not receiving their 1,000 V-Bucks. Let us know in the comments section if you're subscribed to the Crew Pack and whether you're a fan of the Llambro skin. It looks like there's already negative feedback on the skin on social media.