Players have been tasked with the locate the chalice using Aura's Map quest in Fortnite chapter 4 season 3. Here's a guide on how to complete the challenge.
Fortnite chapter 4 season 3 is finally underway with several new features, a major change to the middle of the map, new weapons, items, and more.
As expected with all new seasons of Fortnite, we have new challenges to complete that'll provide players with XP to level up quicker.
Along with the usual weekly challenges, we have more story-related challenges to complete. This season, the story quests are Aura's quests.
For the most part, the quests are fairly easy to complete with Epic Games marking the locations of where to complete challenges on the in-game map.
However, the locate the chalice using Aura's map might be a little more difficult for players to complete without a guide.
Below, we've created a short guide to help you complete this challenge quickly.
Where to Find and Locate the Chalice Using Aura's Map – Fortnite Location Guide
The locate the chalice using Aura's Map is a three-stage quest. In order to get started, you'll want to drop northwest of the new Creeeky Compound location.
Here's the exact location you'll want to land:
Quick note – there's another way to do this guide but it'll require players to have two items that were of rare rarity or higher in order to get to the stage of offering the gold bars and then collecting the chalice.
Based on the YouTube videos we've seen, HarryNinetyFour's method (linked at the bottom) is the easiest to complete due to the removal of having to get these items to open a certain pathway to the chalice.
How to Make an Offering of 100 Gold Bars to Reveal the hidden Chalice – Fortnite
You'll want to enter the building at the bottom entrance that's located behind the yellow barrel.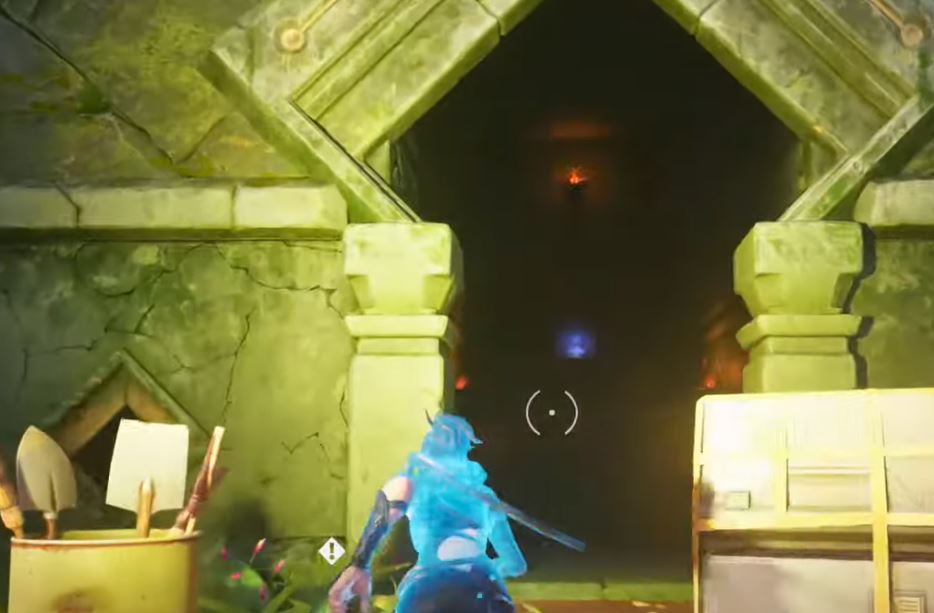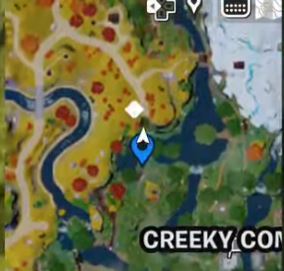 As soon as you enter, turn left and break open the wall and walk down the stairs and follow the path until you find a stone that prompts you to offer 100 bars.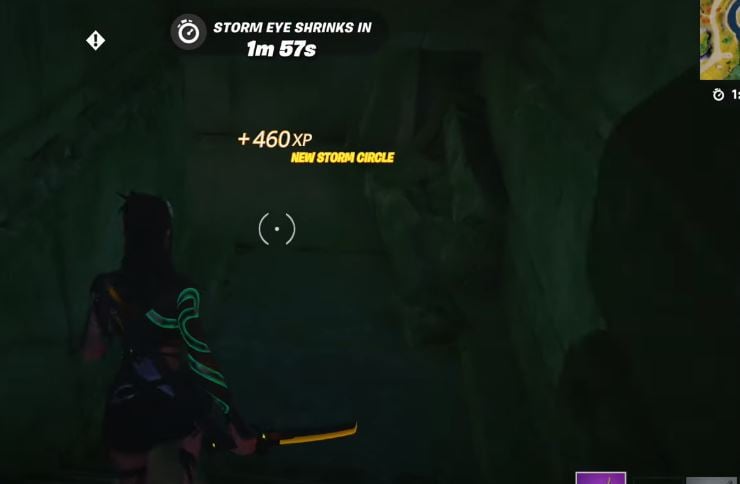 This part of the challenge tasks players with "Make an offering of 100 Gold Bars to reveal the hidden Chalice".
Collect the Chalice and bring it to Aura in Fortnite
Turn left and you'll find and be able to collect the chalice and bring it to Aura. When you collect the chalice, you'll have a temporary change in your outfit.
Then you need to head back to Aura. If you don't know where to find her, she can be found here:
Interact with Aura and select the "hand over chalice" option to complete the challenge.
Once you've done that, you'll have completed the challenge and earned yourself 30,000 season 3 XP.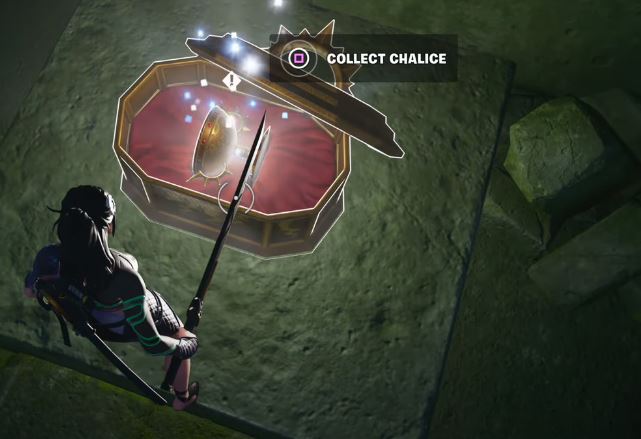 Screengrabs were taken from HarryNinentyFour's YouTube guide.