Here's the Loserfruit Fortnite skin and other cosmetics that'll be available in today's Fortnite Item Shop for June 21st/22nd.
Epic Games introduced the Fortnite icon series when the Ninja skin was first released in the item shop. However, there were a number of skins that were released prior which were added into the icon series including the Marshmello and Major Lazer.
With every major Fortnite update, Epic add in new cosmetics in the files which data-miners leak during server downtime. Last season, data-miners leaked an encrypted skin for a popular YouTuber and Twitch streamer, Loserfruit.
The Loserfruit skin was scheduled to come out more than a week ago, but it was delayed. However, the skin will be available in today's Fortnite Item shop along with other cosmetics that are in the set.
Today's Fortnite Item Shop – 21st/22nd June
Loserfruit has confirmed that her skin will be releasing today in a tweet which you can check out below:
my face knowing my @fortnite skin is out in less than 6 hours…. pic.twitter.com/ctw8yZtwVu

— Loserfruit (@Loserfruit) June 21, 2020
Loserfruit Skin
Kathleen, known as Loserfruit, is a Twitch streamer and YouTuber born in Melbourne, Australia. Her skin was given to a number of streamers prior to today's item shop release including Lachlan. Here's a look at the skin that'll be part of the icon series: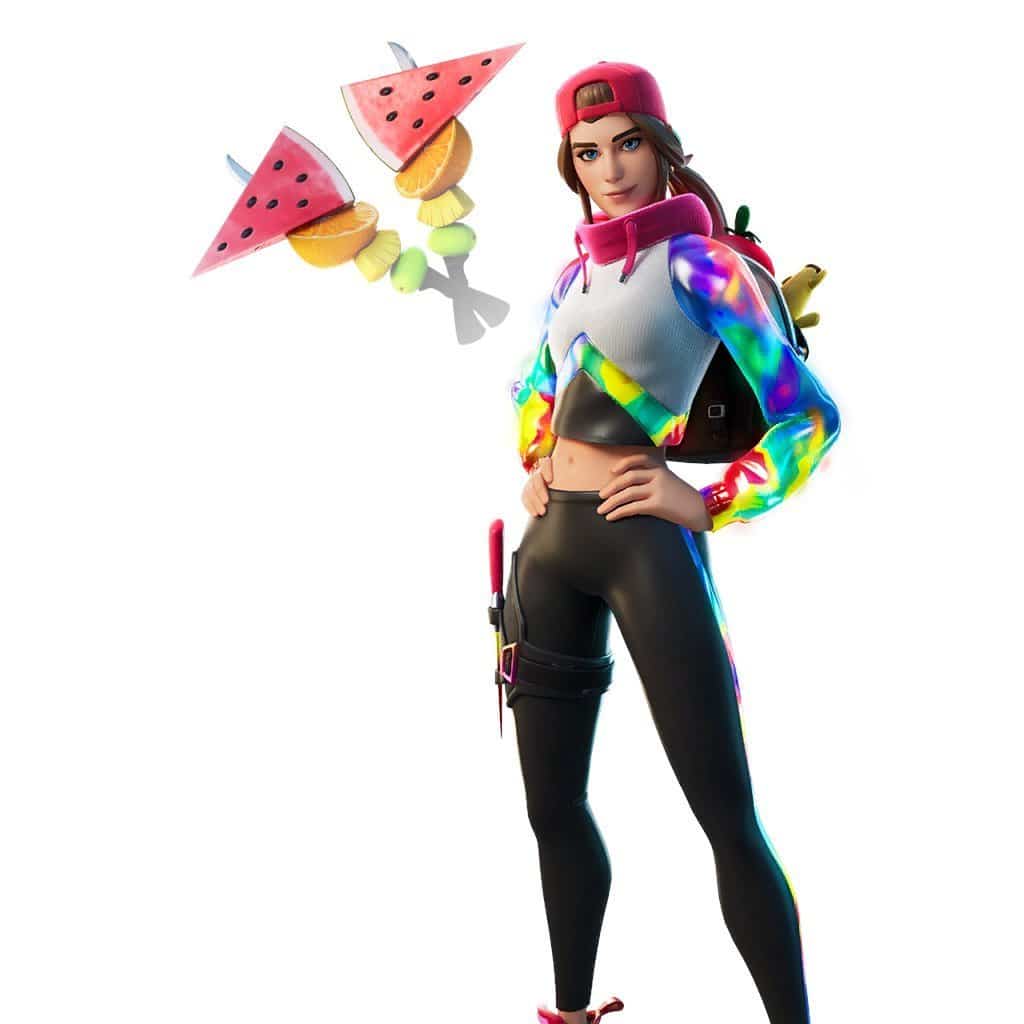 The skin was decrypted in the morning, which Epic do either an hour or few hours before an encrypted skin is released. The set also includes the Buddy Bag back bling that comes with the skin.
The set is completed by the Bounce Berry emote and the Fruit Punchers pickaxe. The description of the skin and other cosmetics can be seen below:
Loserfruit skin – Good vibes only.
Buddy Bag back bling – Keep your friends close…
Bounce Berry emote – One sweet little berry.
Fruit Punchers pickaxe – Vitamin packed and ready to slash.

We'll update this post with the cost of the cosmetics in the Loserfruit set, but it looks like the skin will be available for 1,500 V-Bucks. Will you be picking up the skin or any of the other cosmetics when the item shop resets?