We have a new maintenance patch update in Fortnite chapter 2 season 7 already. (June 9th, 2021). Updated: June 10th, 2021.
Epic Games released Fortnite chapter 2 season 7 yesterday and judging by the feedback on Twitter, it seems like it's been a big hit so far. However, we've had Fortnite updates where Epic crush it with the launch, but that success soon fades out with barely any new content.
However, judging by the description provided in one of the blog posts yesterday regarding the alien invasion, we'll be getting map updates during the season along with new alien tech weapons and items.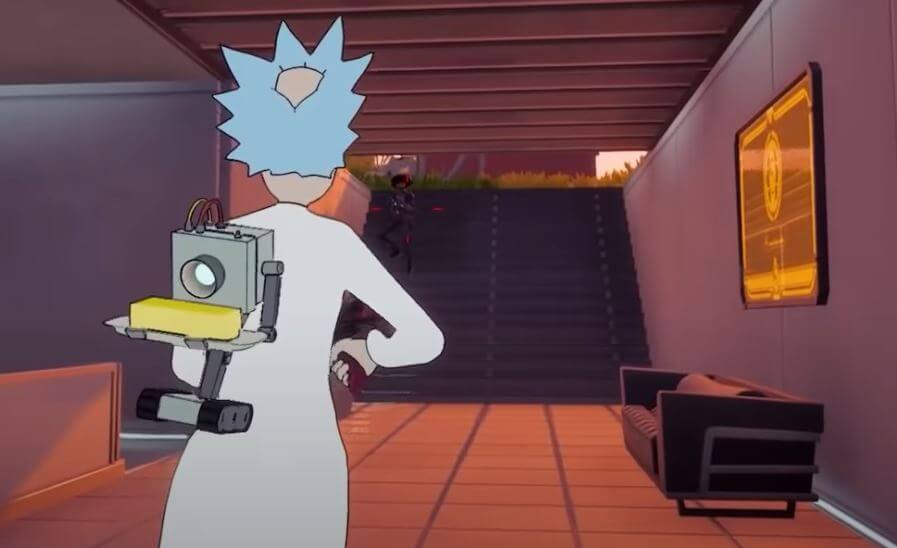 As is the norm with the launch of a new season of Fortnite, there were a number of issues that players were reporting, one of them was a performance issue on PC. Epic have release a new Fortnite update to address this issue.
June 9th Fortnite Patch Notes
I'd assume no one would expect any new content in today's new Fortnite update with Epic having just released a new season yesterday. The update is only to address performance issues on PC. It also fixes issues with bows in Fortnite Creative and SWT, and issues preventing a notification when you get a request to join a private party.
Here's the tweet from the official Fortnite Status account: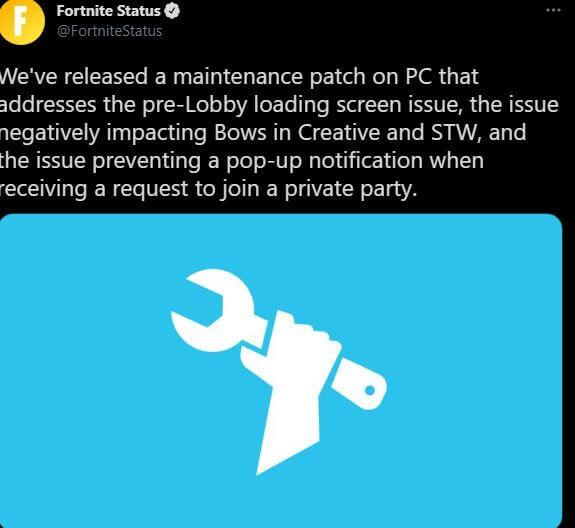 Epic also stated that they'll provide an update when the fixes stated above come to the other platforms in a downloadable update. They've also recently acknowledged they're aware of players on Xbox One, Xbox Series X, and Xbox Series S having crashing issues when starting up the game.
They are currently working on addressing the Xbox Fortnite crash issue on all affected platforms. There's no ETA on when it'll be fixed, but as soon as we get an update from Epic, we'll be sure to update this article.
UPDATE: June 10th, 2021
A new Fortnite update has rolled out on June 10th, 2021. The patch update fixes the issues in the update that was pushed out for PC players yesterday which includes the issue with bows, pop-up notifications and issues with server lag, especially after the season 7 update.
The update has been pushed out on PS4, PS5 and Android. That means players on Xbox and Switch will need to wait even longer for these issues to be addressed. However, will be update this post again once the new Fortnite update today is pushed out across the remaining platforms.