Dataminers have leaked a Major Lazer Fortnite dance,skin, pickaxe and back bling from today's v10.10 update.
Epic Games released the v10.10 Fortnite update today after delaying it for a day due to an issue found within the build. As soon as the new files were available to download, dataminers began publishing leaks.
Today's leaks include upcoming cosmetics, the week 3 and week 4 loading screen, a new Fortnite starter pack, new skin styles for a few released cosmetics, a Junk Rift item and more. One of the major leaks was posted by dataminer s1l0x, who managed to leak encrpyed cosmetics for Major Lazer. The Major Lazer cosmetics are a Fortnite dance/emote, pickaxe, skin and back bling.
Epic have collaborated with Marshmello in the past, releasing Marshmello cosmetics as well as an in-game concert. There are no files to suggest that there'll be a concert, however, they could be added later on.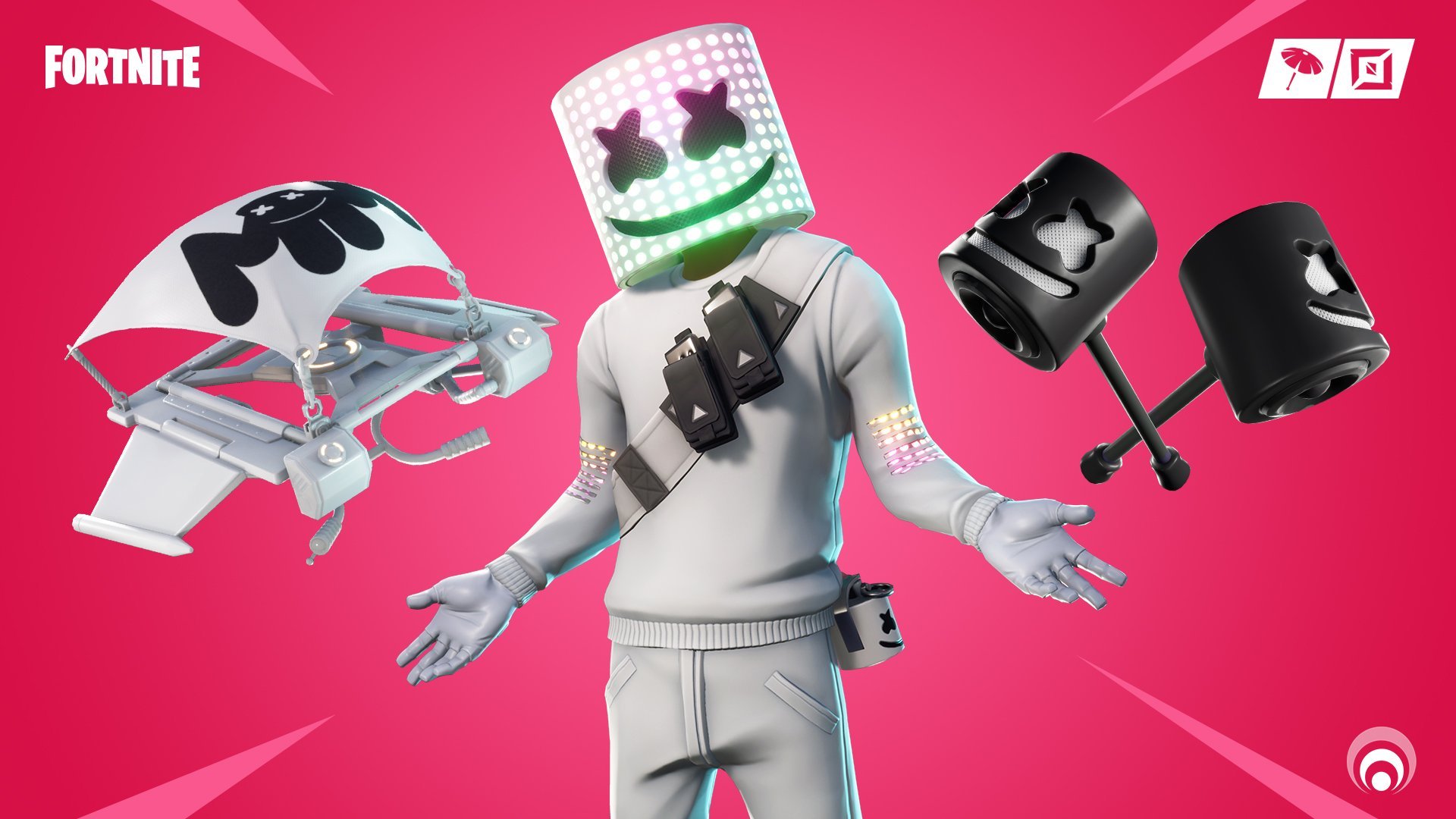 According to dataminer iFireMonkey, the Major Lazer cosmetics won't be available to purchase seperately. The cosmetics will only be available to purchase as a bundle. He also goes on to list each cosmetic name:
Fortnite Major Lazer Skin Set/Bundle Names
Lazer Axe
Lazer Blast
Lazer Flex
Lazer Wings
Major Lazer
Lazerism Remix by Major Lazer (music pack)
Here's a look an in-game look at the Major Lazer skin, pickaxe, dance/emote and back bling thanks to s1l0x:
Encrypted Major Lazer Dancehttps://t.co/Wdw9NYa5O9 pic.twitter.com/CDiEtah8fW

— Prism (@pr1smdev) August 14, 2019
Major Lazer pickaxehttps://t.co/Wdw9NYa5O9 pic.twitter.com/sRJg3sYW24

— Prism (@pr1smdev) August 14, 2019
Encrypted Major Lazer with backbling https://t.co/Wdw9NYa5O9 pic.twitter.com/5d0kJaTei6

— Prism (@pr1smdev) August 14, 2019
Be sure to check out all of our coverage of today's v10.10 update including news and leaks by going to the Fortnite Insider homepage here.