It looks like Marshmello is making a return in the Fortnite Item Shop.
For whatever reason, a chunk of the Fortnite player base are obsessed with getting the "rarest" Fortnite skins. Rare Fortnite skins are usually either skins that are exclusive to a platform, such as the Galaxy skin that was only available once players purchased a particular Samsung device.
If a skin or cosmetics hasn't been in the item shop for a long period, it's usually considered a rare skin. There's also skins that players simply want because they missed out on purchasing it the first time around.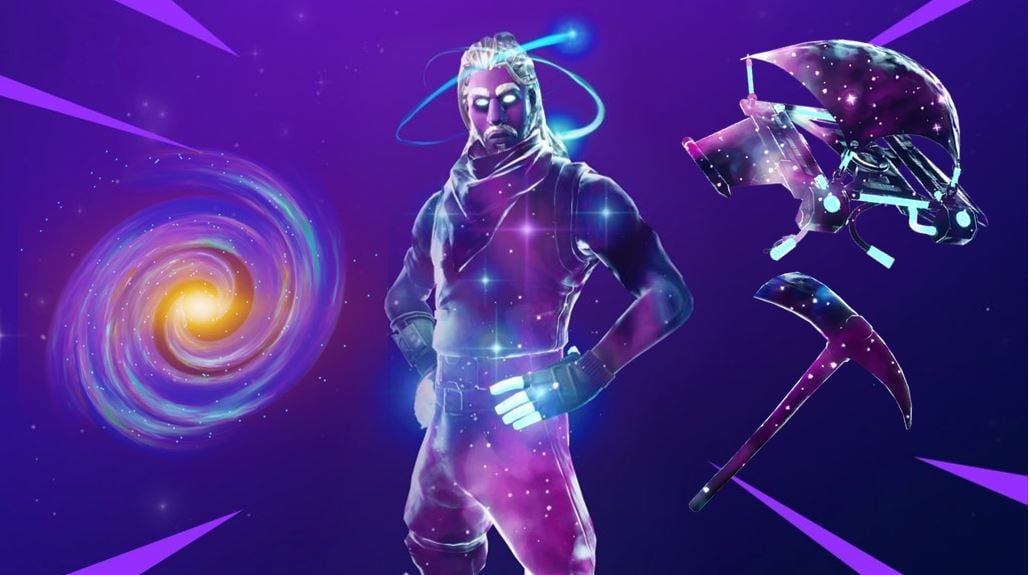 Players have been waiting for Travis Scott to come back to the Fortnite Item Shop after it was first released in April 2020. It was thought that it would return in April 2021, but players looking forward to purchasing the skin were left disappointed as it's still yet to return to the item shop more than a year later.
However, players have been waiting for other skins to return including the Marshmello skin and it looks like it'll be in today's Fortnite Item Shop.
Fortnite Marshmello Skin Bundle
An hour or so before the Fortnite Item Shop resets with new cosmetics, data-miners get a good idea of what will be available. They know this by looking at the Fortnite API and checking which tabs will be in the shop.
The Fortnite Item shop today for May 28th/29th has a Mello tab. That means that the Marshmello Fortnite skin should be making a return. That's not all. Back in the v12.50 Fortnite update in May 2020, Epic Games added a Marshmello Fortnite bundle, but it was never released. Bundles provide players with the chance to grab all the cosmetics in a set at a discounted rated.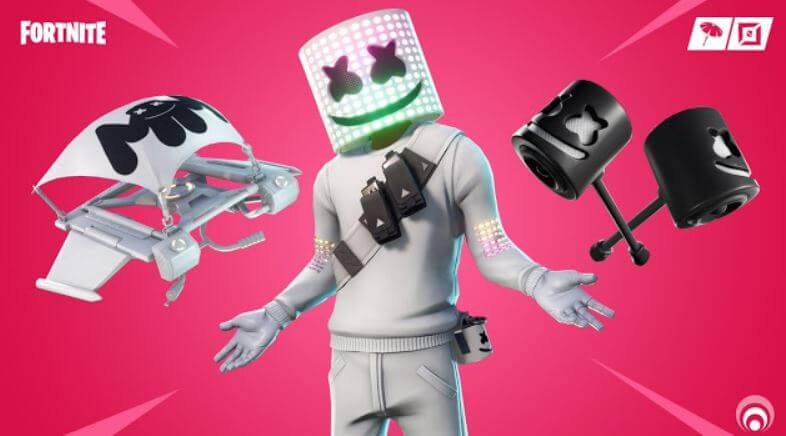 The Marshmello Fortnite skin was first released in the item shop on February 1st, 2019. It was released for the in-game Marshmello Fortnite concert and hasn't returned since. As part of the collaboration, players could get their hands on free Marshmello Fortnite cosmetics. In order to do so, they needed to complete the Showtime challenges.
The free cosmetic rewards included the Keep It Mello emote dance, the Mello Made it Right spray, and the Marshy Smasher pickaxe. Although those cosmetics will never be available again, at least you'll be able to pick up the Marshmello Fortnite skin in today's item shop.
Although there's no information regarding how long it'll be available to purchase, it's likely it should stay in the shop for a couple of days at least. However, if you really want the Marshmello Fortnite skin, we's strongly recommend picking it up tonight.