Marshmello is performing a live concert in Fortnite today, here's everything you need to know including the location, time, countdown and the Party at Pleasant Park LTM.
Epic Games have provided Fortnite players with several different types of in-game events including a rocket taking off and creating a rift in the sky, Kevin the cube slowing rolling around the entire map and finally dissolving in Loot Lake, and more recently, the Ice King breaking free from the ice sphere above Polar Peak, casting a snow storm and covering the entire map in snow. However, we've never had a live music event, and that's exactly what Fortnite players will be getting today. Here's everything you need to know.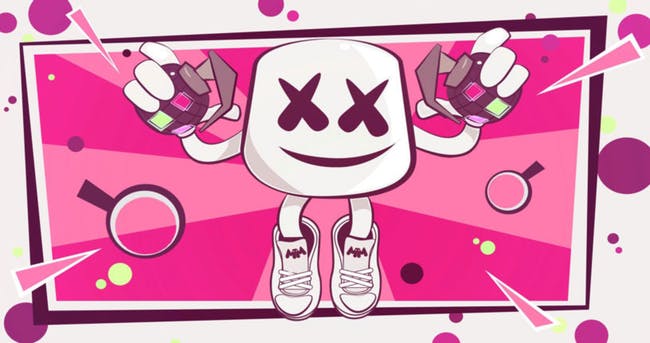 Where to watch the event
The Marshmello concert will take place at Pleasant Park, with the football field being transformed into a stage. One of the Showtime challenges requires players to visit the venue, so be sure to head on over to complete the challenge.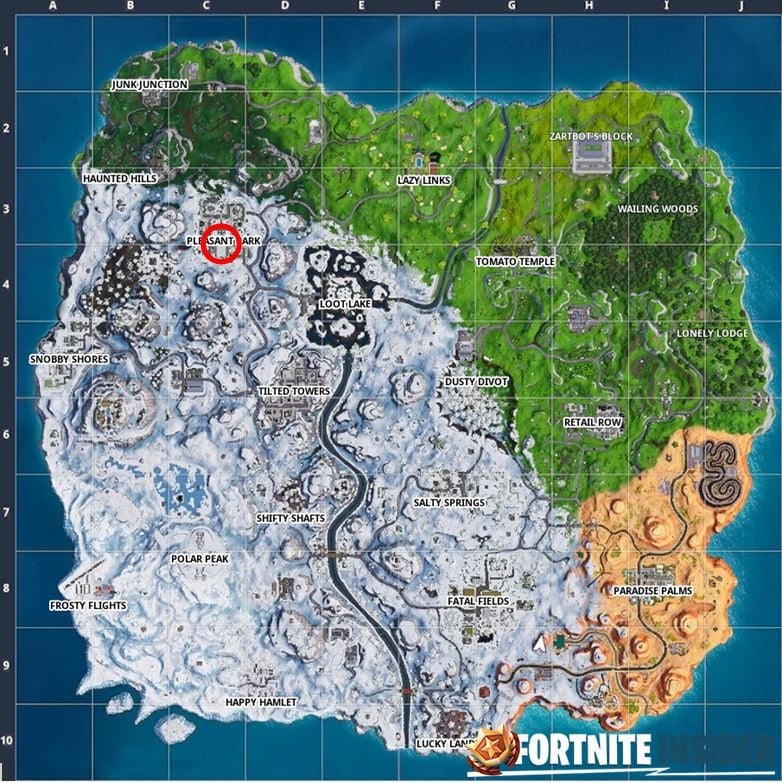 Party at Pleasant Park LTM
According to Fortnite Leaker, JH9, there will be a Party at Pleasant Park LTM available with the following description, "Drop in to Pleasant Park and enjoy the show. Respawn enabled".
All other games modes will be disabled according to Fortnite Leaker ShiinaBR.
Event Music (Marshmello Fortnite Extended Set)
The majority of the music that will be played during the event has been found. An extended mix for the event was found on iTunes. As this is an extended mix, not all of the songs will be played during the event.

Time
The Marshmello "Party at Pleasant Park" event will begin at 2PM ET. Here are most of the timezones. If you can't find your timezone, scroll down to the countdown timer.
Australia – Sydney –  6AM
Australia – Brisbane – 5AM
Australia – Adelaide – 5:30AM
Austria – Vienna – 8PM
Belgium – Brussels – 8PM
Brazil – Rio de Janeiro – 5PM
Canada – Calgary – 12PM
Canada – Toronto – 2PM
Germany – Berlin – 8PM
Mexico – Mexico City – 1PM
Netherlands – Amsterdam – 8PM
New Zealand – Auckland – 8AM
Spain – Madrid – 8PM
Sweden – Stockholm – 8PM
United Kingdom – England – London – 7PM
United States – Alaska – 10AM
United States – California – 11AM
United States – Denver – 12PM
United States – Washington DC – 2PM
United States – Hawaii – Honolulu – 9AM
United States – Chicago – 1PM
United States – Texas – 1PM
Countdown Timer
If you can't see your timezone listed above, here's a countdown timer to the event.