The Fortnite Item Shop today (August 20th / 21st) will feature the Morty C-137 Fortnite set including the Get Schwifty emote dance.
We've seen more than ten different collaborations this season already including a LeBron James skin and an Ariana Grande concert and cosmetic set. In the Battle Pass, we have three collaboration skins including Superman and Rick Sanchez.
There have been numerous leaks from the v17.40 update that was released on Tuesday. Data-miners managed to get the ID's of a few encrypted skins which they leaked. The encrypted skins included a Bad Boys Will Smith Skin and a Morty Fortnite skin.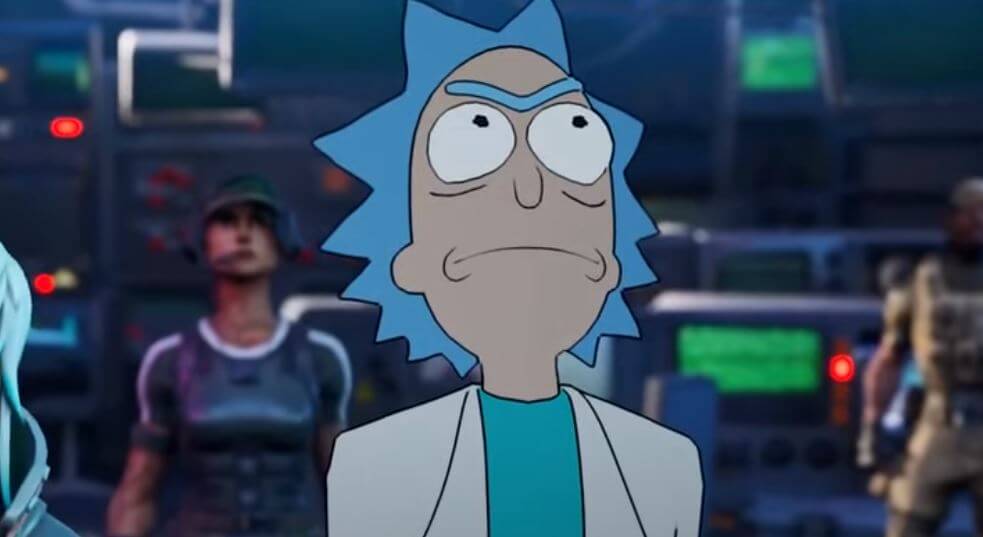 Yesterday, data-miner stated that the Get Schwifty Fortnite emote dance and the Mecha Morty skin will either be in the shop yesterday or today. Obviously, the Fortnite Morty skin wasn't in the shop yesterday, but data-miners confirmed it will be in today's shop for August 20th/21st 2021.
Here's all the cosmetics in the Fortnite Morty C-137 set.
Fortnite Mecha Morty Skin Set
The Morty Fortnite set includes the following cosmetics that we know the names of pre-release:
Mecha Morty outfit
Get Schwifty emote
Space Snake pickaxe
There;s also a wrap and a back bling in the set, but we're not sure of their names yet. We'll update this with the names of all the cosmetics when it's released in the item shop today.
There's no information regarding the price of the skin, but we'd expect the skin to cost 1,500 V-Bucks. We'll need to wait and see if it's sold as a bundle for a discounted price.
Get Schwifty Fortnite Dance Emote
The Fortnite Get Schwifty emote was leaked a few days ago. Here's a look at the emote in action thanks to popular Fortnite leaker Hypex:
UPCOMING Rick & Morty "Get Schwifty" EMOTE! (Thanks to @Not0fficer for the help again!)

This emote can be done alone & in a group! pic.twitter.com/n4u6N9q6N2

— HYPEX (@HYPEX) August 17, 2021
Let us know in the comments section below if you'll be purchasing the Morty skin or any of the cosmetics tonight.