Leaks suggests the recently leaked Molten/Blaze Renegade Raider will be in today's Fortnite Item Shop.
Every major Fortnite update includes a number of new files being added to the Battle Royale game. A large majority of these files are leaked by data-miners and can vary from new LTMs to new Fortnite skins that'll be available in the item shop, via a promotion, or through a back and bundle.
Sometimes when data-miners leak new Fortnite skins and other cosmetics, they're unsure if the skin will be part of a new pack or in the item shop by itself. Epic have added skins to the game files in the past, which data-miners then assume it'll be available as normal in the shop, only for Epic to add additional skins in the next update that'll be part of a new bundle or pack.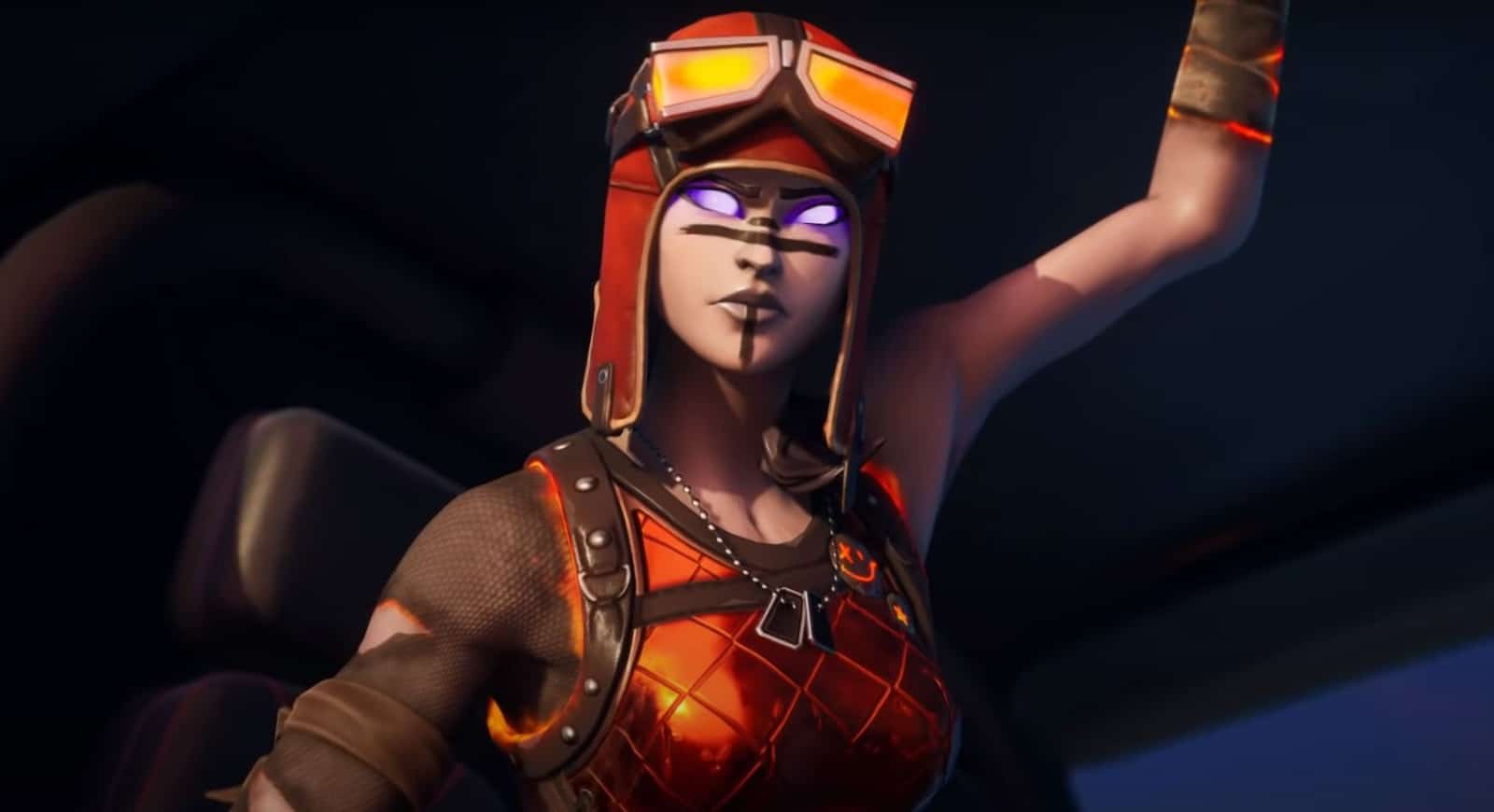 One of the recent leaked Fortnite skins which players have wanted to get their hands on since it was leaked in the Molten/Blaze Renegade Raider.
Molten/Blaze Renegade Raider Fortnite Skin
In the Fortnite chapter 2 season 3 gameplay trailer, the molten/blaze Fortnite skin was teased. The character can be seen in a helicopter and proceeds to get out the new charge shotgun.
Data-miners also discovered the molten/blaze Renegade Raider skin in the files, but they weren't sure if it'll be part of a new pack or not. However, it seems like it could be in the item shop as a separate purchase.
According to data-miner fortnite game lat, the skin will be in today's shop. He cites his anonymous source, the same source that correctly predicted that the Loserfruit skin would be available when it was.
All leaks aren't correct, there's a chance the skin isn't in today's item shop and could be later made available in a pack or bundle.