DieBuddiesZocken have done some more data mining and it seems as though the Jetpack will not be part of a Limited Time Mode as it was originally thought.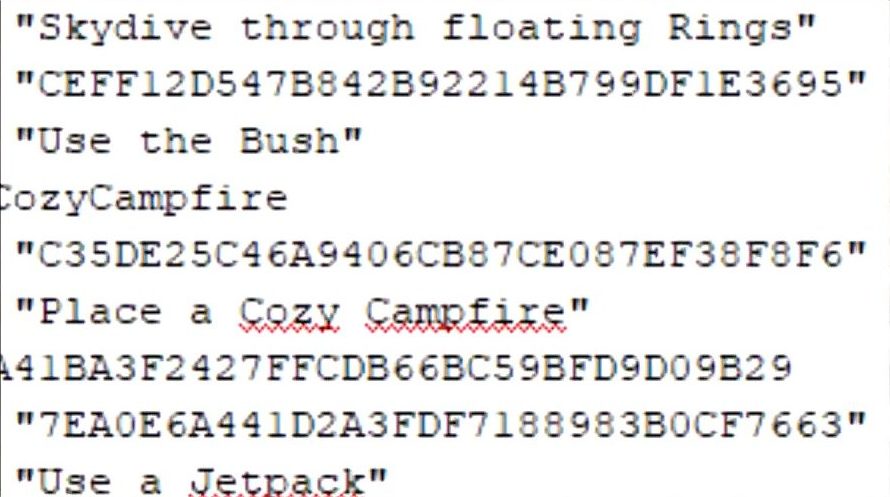 It seems as though the Jetpack will be an item that can be picked up by players and one of the future challenges will be for players to use a Jetpack. The Jetpack will most likely be found in Treasure Chests and Supply Drops.
From the files, we can see that there will be a challenge that players will need to complete called "Skydive through floating Rings". This will most likely be where players will need to go through rings in the sky when jumping from the Battle Bus.
Another interesting discovery made from the data mining was a random new item known as the "Gnice Gnomes":
The Gnomes will be used in another challenge called "Search the Hidden Gnome in different Named Locations".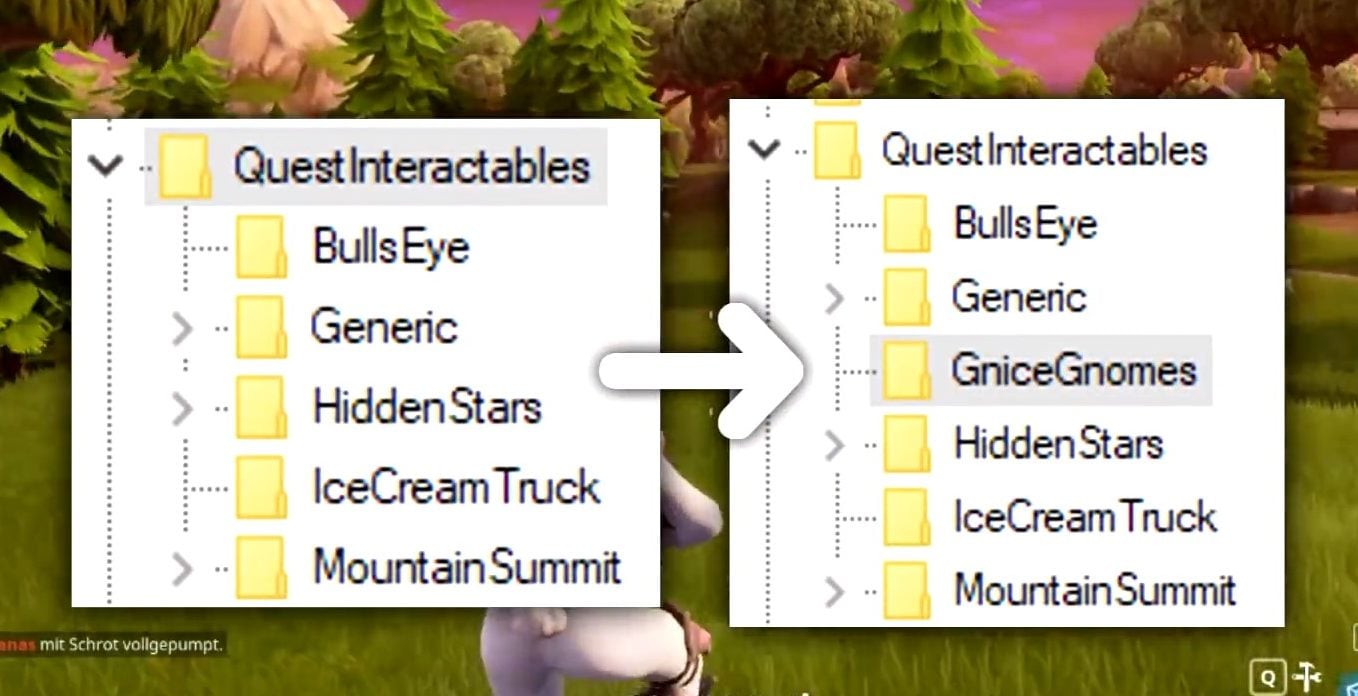 From the files above, you can see that the GniceGnomes file has been added recently and they will be used for a challenge, similar to the Visiting Ice Cream Trucks and Summit Mountain Peaks challenges in the past.
These Gnomes haven't been mentioned in the past and DieBuddiesZochen are of the opinion that these Gnomes could possibly be linked to the UFO/ Alien Theory.
You can see the full YouTube video below: