The Neon Wings Fortnite free back bling is now available to all players. Here's how to get yours.
In every major Fortnite update, Epic Games add brand new cosmetics to the files which include skins, back blings, emotes, pickaxes, and more. The majority of the cosmetics are leaked by data-miners whilst the servers are down for maintenance, however, there are some cosmetics that Epic encrypt which data-miners usually can't leak.
In the last major Fortnite update, v12.50, Epic added Neon Wings, a back bling that data-miners knew would be free for all players. However, it was originally thought that the Neon Wings could be acquired by participating in the test event last Friday, but once the event finished and players weren't being rewarded with the back bling, the leaking community weren't too sure when they'll be available.
In a blog announcement, Epic Games announced the premiere of Party Royale featuring Dillon Francis, Steve Aoki, and Deadmau5.  The blog also mentioned the Neon Wings Fortnite back bling, mentioning they'll be available for all players. Here's how to get them and how long you'll have to do so.
Neon Wings Fortnite
The Neon Wings are of Epic rarity and the description of the back bling reads "Glow above and beyond". Here's a look at back bling: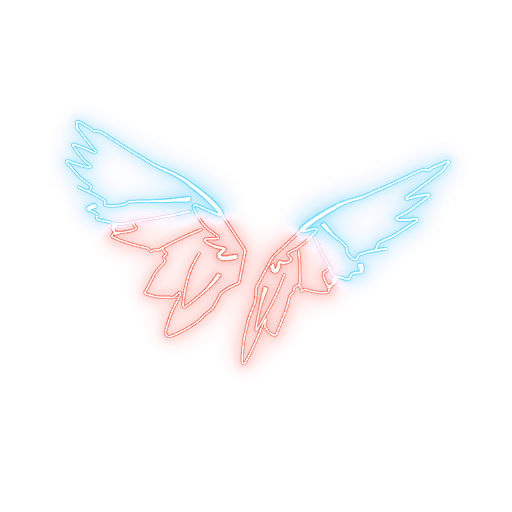 The Fortnite Party Royale Premiere begins today, Friday, May 8th, at 9 PM ET. However, the Neon Wings are available for players to redeem before the event begins.
In order to get them, players need to simply log in to Fortnite from Friday, May 8th at 6 PM ET to May 11th at 10 AM ET. If you log in during this time, you'll likely see a message from Epic Games granting you the Neon Wings before you see the lobby screen.
If you've logged in but still haven't received them, you'll likely get them after playing a game or restarting your game.