A new Celebration Pack has been announced by PlayStation Greece for PlayStation Plus users who play Fortnite. Here is what the pack will contain.
There are many exclusive Fortnite bundles that have been released with different companies, but PlayStation Plus players have received the most amount of cosmetic bundles that can be claimed for free, and another one has just been announced by the PlayStation Greece account on Twitter.
This pack will be exclusive to PS Plus players only and there are four cosmetics that are available, as can be seen below.
New Fortnite Celebration Pack for PlayStation Plus Players
There will be a Pickaxe, Wrap, Banner and Emoji to claim from this bundle, all of which can be seen in the image below.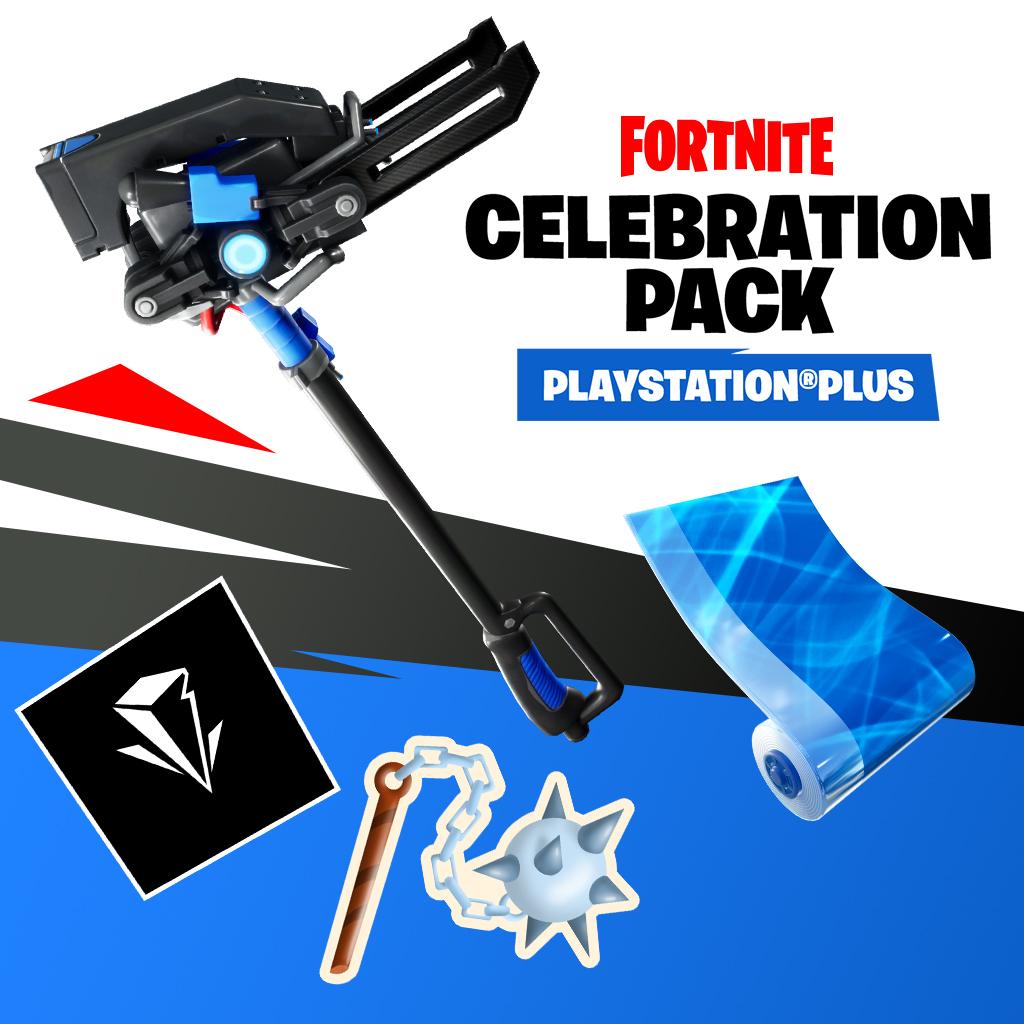 The names and rarities of these cosmetics are not yet known, as well as the availability date. None of these cosmetics have been leaked by data-miners, so it is possible that they will be added to the files in next weeks update, or they could be encrypted.
We will let you know more about this bundle as soon as more information is released.
The PlayStation Plus Celebration Pack that is currently available includes the Coaxial Blue Glider, Blue Fusion Contrail and a Loading Screen: