We have a new Fortnite Star Wars Mandalorian POI on the Fortnite season 5 map, Kit's Cantina.
Epic Games recently released the v15.30 Fortnite update. When the announcement for the new update was made, Epic announced what would be coming in the v15.30 patch. We have two brand new exotic weapons, the Chug Cannon and the Burst Quad Launcher.
We also have a brand new LTM, Mando's Bounty. Players need to get as many credits as they can, and completing bounties will provide players with bonus credits. The Mandalorian will then make his way on the map and hunt down whoever has the most credits in the match. There's a Beskar Umbrella available for winning the LTM which you can see below.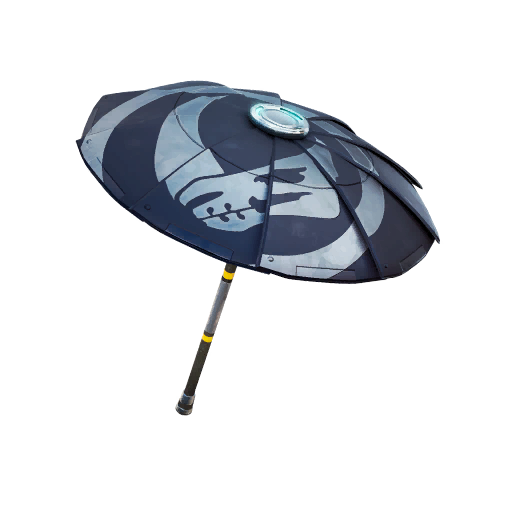 Kit's Cantina Fortnite Star Wars Location
Along with the new Fortnite Star Wars Mando's Bounty LTM, we also have a brand new Kit's Cantina Star Wars POI. The Cantina" Star Wars Fortnite location is shown in the trailer for the new LTM trailer. As expected, you can find it in the desert biome near the middle of the map.
Here's the exact map location:
It's a fairly large location with automatic opening doors. You'll find a few chest spawns as well as a hologram of an unknown Fortnite character. When you drop at the location, there's no name that appears like it usually would when you're visiting a landmark location.
A quick heads up, The Mandalorian will either spawn just outside the new Fortnite Star Wars landmark, or he'll spawn inside. If you do decide to drop there, you'll be battling a large number of players that are looking to drop and explore the new location along with having to fight off The Mandalorian.
For those that aren't available to check out the new update yet, here's a few images of the " Kit's Cantina" Fortnite Star Wars map location: