A Fortnite fan has come up with a new concept for players to find more shields in the game. Here is how it would work.
The Fortnite community are always coming up with new concepts for new things that could be added to the game such as skins, wraps and new items. Epic are quite active on the FortNiteBR subreddit and they have taken some of the concepts on board and have implemented them into the game.
Reddit user _t0xicity has thought of a cooler item and he has suggested that they would be found near beaches, the desert biome and attics. The items it would contain are Slurp Juice, Chug Jug, Big Shields and Mini Shields. You can see the design below: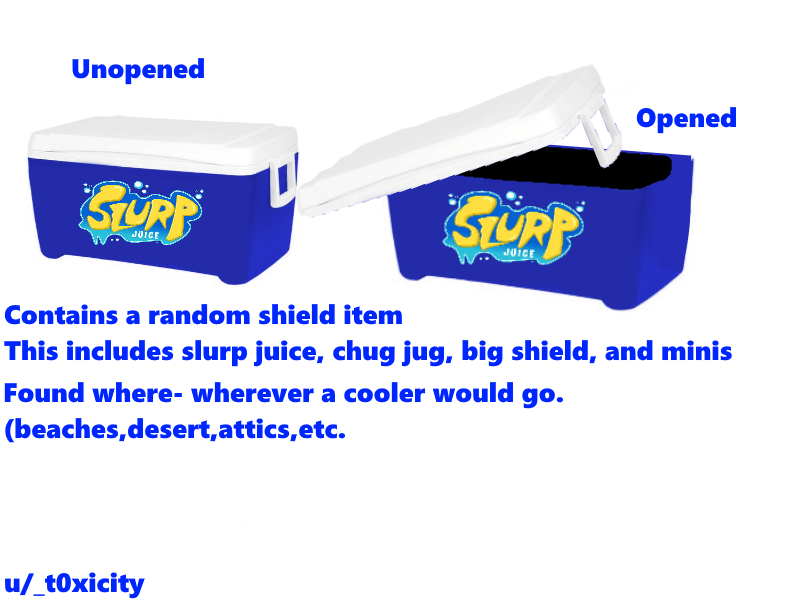 Some players feel like it would be a good idea to introduce this item, but the question is how would the spawns work? Would they replace some chest spawns or would they have their own spawn?
What do you think of this concept? Are they needed and if so, how would you want it implemented? Let us know your thoughts in the comments below.