Here's the location where players can find today's new Fortbyte, Fortbyte 49 – Found in Trog's Ice Cave.
There's a few Fortbyte challenges left in the files that were added in last week's v9.20 patch update. We'll more than likely see another two week's worth of Fortbyte challenges added in v9.30 update next week.
Yesterday's Fortbyte challenge required players to glider through rings east of Snobby Shores using the Scarlet Strike Glider, a glider which is unlocked at tier 39 of the Season 9 Battle Pass. Today's Fortbyte challenge has recently been unlocked, which you can see below along with a guide on the location of the Fortbyte.
Fortbyte 49 – Found in Trog's Ice Cave LOCATION
Each Fortbyte that's been unlocked that require players to collect in-game a hint as to where the Fortbyte can be collected in-game. Today's new Fortbyte, Fortbyte 49, can be found in Trog's ice cave.
The location of Trog's Ice Cave is found in the Snow Biome, west of Happy Hamlet. Here's the location of Fortbyte 49 marked on the map:
You'll find the Fortbyte by the wooden stairs next to the three teddy bears as seen below: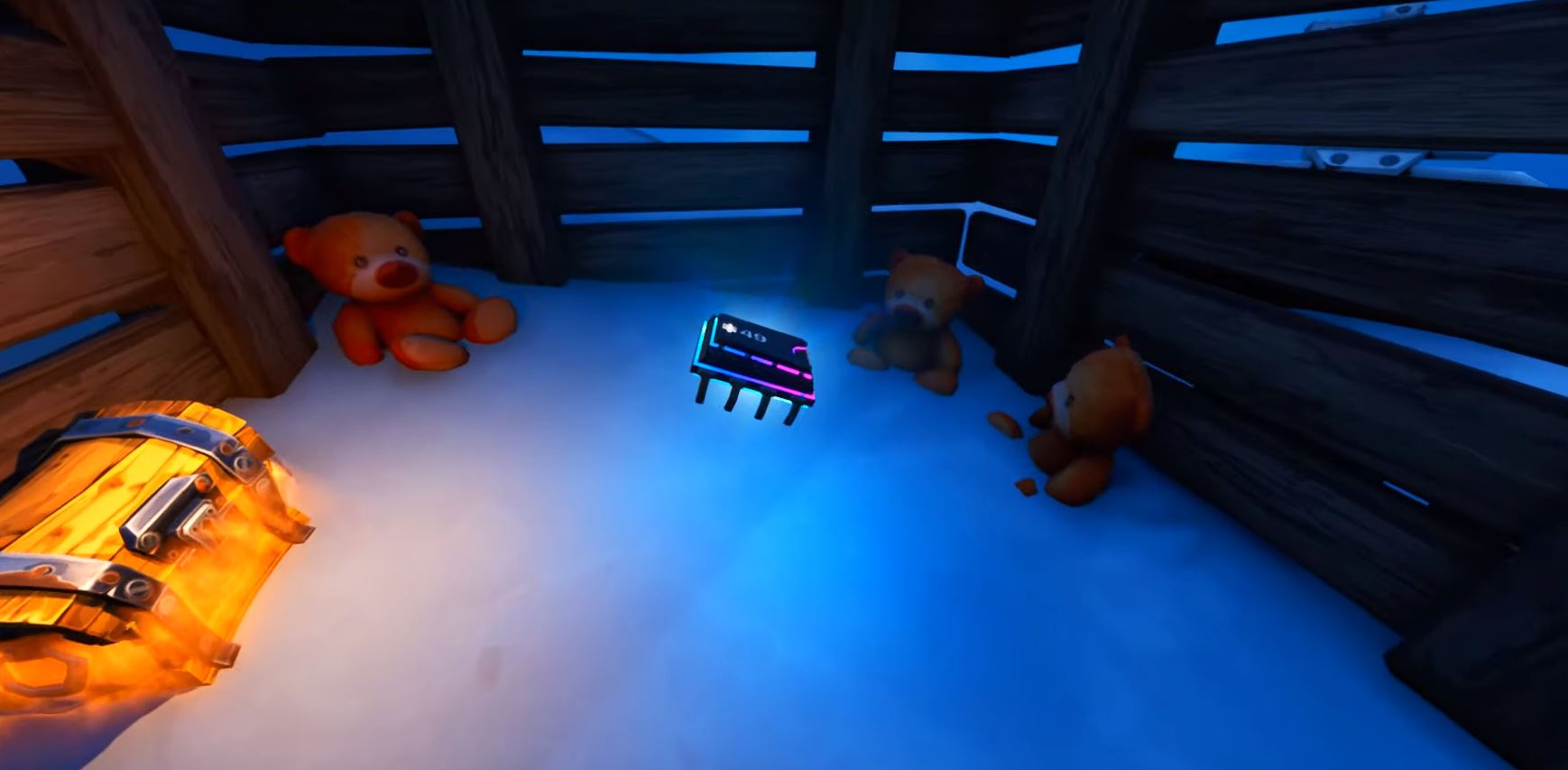 Here's a video guide on collecting Fortbyte 49 in Trog's Ice Cave: