Epic Games have added a new item to the v7.10 Content Update #2, the Boom Box. Here's how it works.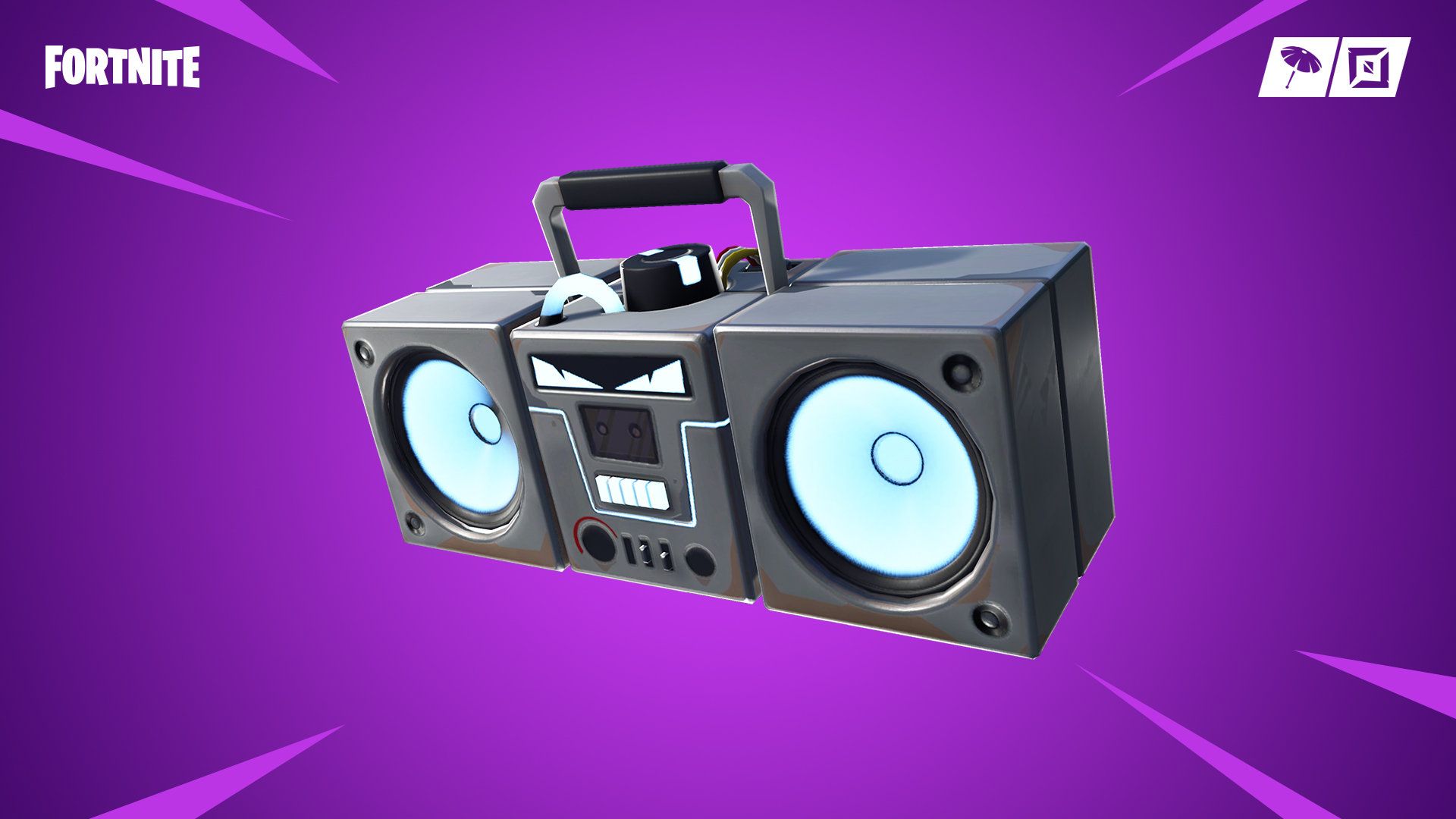 Even though the employees at Epic Games are taking a well deserved break, they are still managing to push out updates during the break. They have just released a new item to Fortnite Battle Royale, the Boom Box.
The Boom Box is of epic rarity and once activated, it created a powerful blast of music, which deals damage to structures and will keep damaging any structures being built in the radius with every blast until it has been destroyed. You can destroy the Boom Box by shooting at it and it drops in stacks of 2. Here is the footage of Reddit user Ultrabluex using the item:
As you can tell from the video, the item is very powerful and can destroy structures quite easily. What do you think of this item so far?