The trailer for the unreleased Last Laugh Fortnite pack with The Joker Skin has just been leaked. Here is what it looks like.
Epic Games have been collaborating with many franchises to bring the different universes into Fortnite. The current season of Fortnite is based predominantly on the Marvel characters coming to the island, which will be the focus of the live event for this season happening in a few weeks.
In the past, Epic have also teamed up with DC to bring the characters of that universe to life in the Fortnite world with Skin like Harley Quinn, Batman and Aquaman to name a few. Back in August, there was also an announced of a new Skin Bundle that was coming to the game, called the Last Laugh Bundle, which includes The Joker Skin and the the Poison Ivy Skin. It looks like the trailer for this bundle has now been leaked, which can be seen below.
Fortnite Last Laugh Leaked Trailer
When the bundle was first announced, the contents were revealed and in this bundle, there is a total of 11 cosmetics and 1,000 V-Bucks included. Here are all of the contents of the bundle:
The Joker Skin
Poison Ivy Skin
Midas Rex Skin
Laugh Riot Back Bling
Back Bloom Back Bling
Midas Crest Back Bling
Bad Joke Pickaxe
The Joker's Revenge Pickaxe
Ivy Axe Pickaxe
Kingmaker Pickaxe
Pick a Card Contrail
1,000 V-Bucks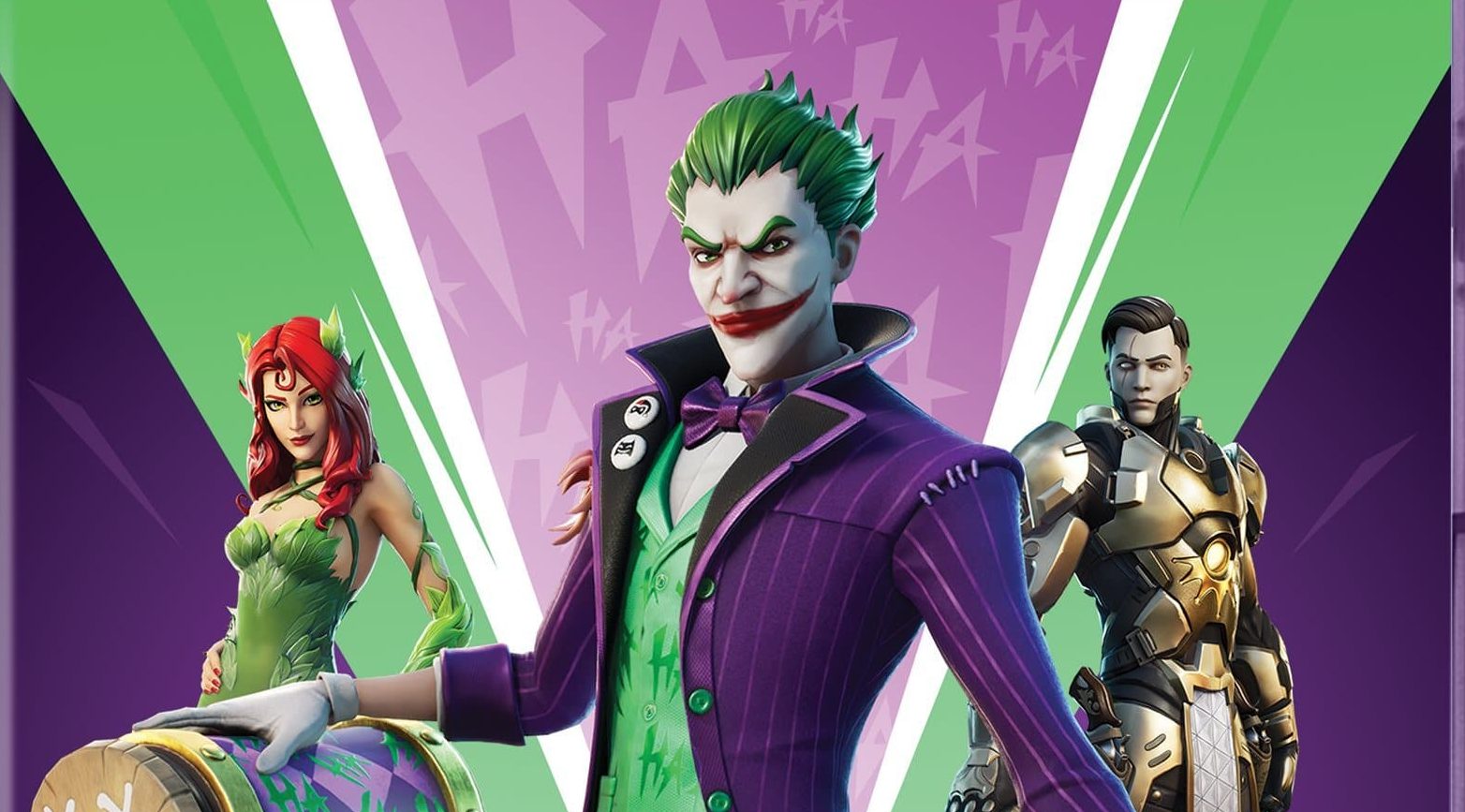 It is a bit strange that the Midas Rex Skin was included in this bundle as the other cosmetics are DC, but nevertheless it will be added along with the Midas Crest Back Bling and the Kingmaker Pickaxe.
Here is the leaked trailer for the bundle:
Last Laugh Bundle Trailer: pic.twitter.com/8CdLPmFw4w

— iFireMonkey (@iFireMonkey) November 10, 2020
The bundle is said to be released November 17th and will be available to purchase in stores and online. The price of the bundle is as follows:
£24.99 (GBP)
$29.99 (USD)
€29.99 (EUR)
Will you be purchasing this bundle when it released? Let us know in the comments section below.