There's four new Fortnite LTMs leaked from today's v13.30 update.
Epic Games announced the Fortnite Summer Splash 2020 event at the end of July. The event includes new summer-themed cosmetics being made available to purchase in the Fortnite Item Shop.
There's also fresh rotations of both classic and new LTMs. In the announcement, Epic stated that there would be brand new LTMs that will kick off in a future. Three weeks later we have a new update that includes a few LTMs that have been added to the files which have been leaked by data-miners today.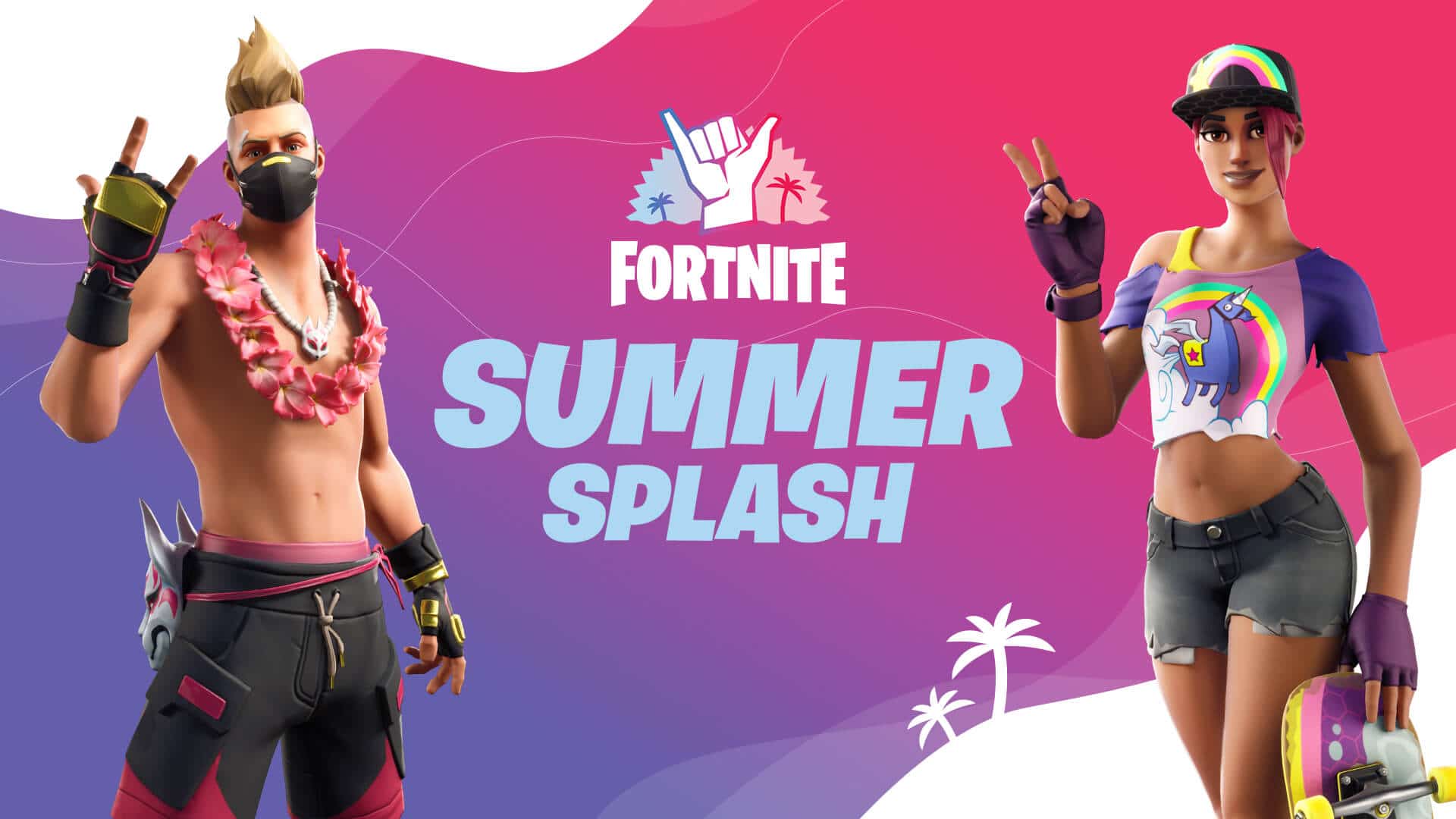 New Leaked Fortnite Summer Splash LTMs
Payback LTM
The payback LTM requires players to eliminate players that are marked. If these players are eliminated, it counts as two eliminations. There's no information regarding a points limit to win the game as of yet.
Rags to Riches LTM
Somewhat similar to gun game, however, each elimination will provide players with a random weapon upgrade. In this LTM players start from grey loot and work their way up with each elimination. Again, there's no information regarding how a player can with a game of Rags to Riches.
Tank Battle LTM
A pretty straightforward but interesting LTM. Every time you register a hit on a player, you'll steal shield from them. This sounds like an LTM that will stretch games and take some time to win.
Polaris LTM
It appears as though the only way to get loot in the Polaris LTM is to pull them from the water using a fishing pole. Loot that's pulled from the open water will be common rarity, whilst players can pull higher tier loot at fishing spots.
If leaks are correct, the first of these new LTMs to make their way into Fortnite will be the payback LTM. After that, we're not sure what the next new LTM will be and when it'll be available to play.
Out of all the new leaked LTMs, which one are you looking forward to playing the most if any?