Here is a concept for a new Limited Time Mode that could be added to Fortnite Battle Royale, which will allow players to respawn and mark enemies on the map.
Epic Games are always improving Fortnite Battle Royale and are constantly changing the game and adding new items/weapons to keep it interesting. They have also introduced Limited Time Modes (LTMs) to the game, which gives a different twist to the normal Battle Royale mode.
There are many different LTMs that have been introduced to Fortnite and some of these have returned, but with adjustments where necessary. The Playground mode was initially added as a LTM before they were able to add it in as a permanent mode. Team Rumble is essentially a permanent mode as it is very popular with the Fortnite Community and is a very useful mode to help players to complete the Battle Pass challenges.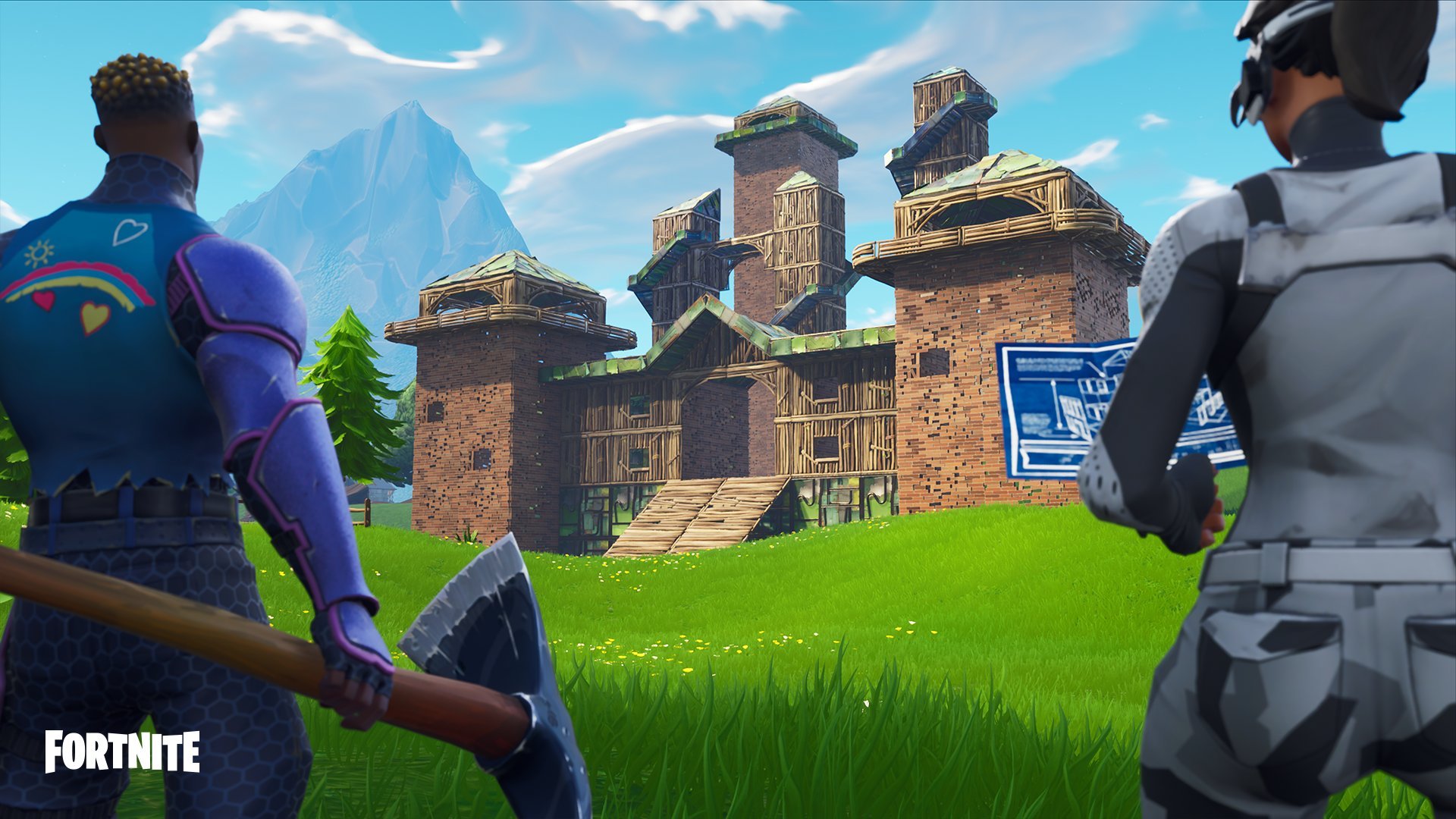 It looks like there will continue to be more LTMs introduced to Fortnite and Reddit user Full_iced has thought of a mode that could be added called "Marked". They have suggested that there will be a total of 35 players in a match, solos only, and respawn will be enabled in this mode. The first person to eliminate all opponents at least once will win the game. All of the players that have not been eliminated as yet will be marked on the map.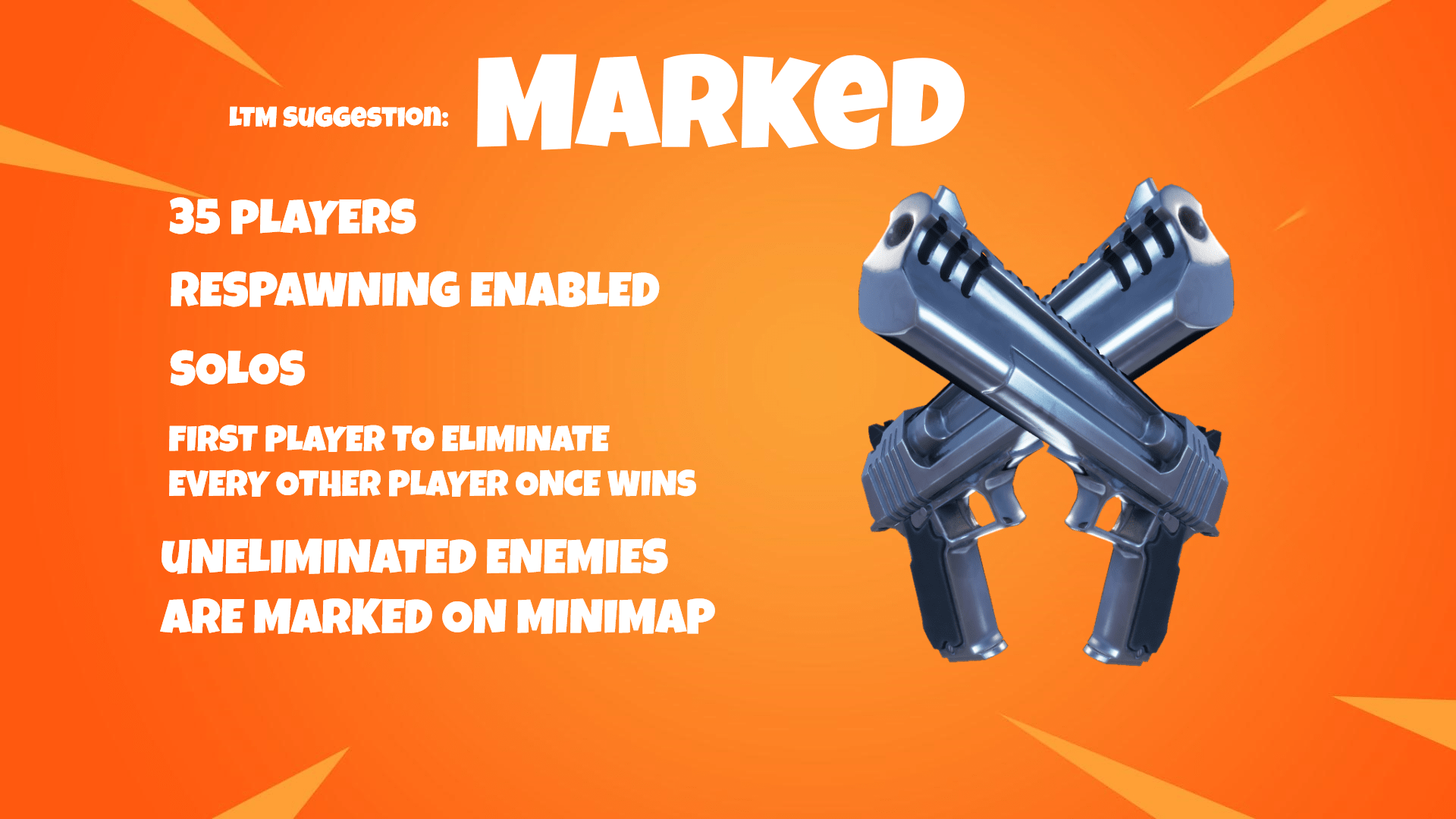 For this mode to work, there would definitely need to be a limited circle, or the storm could close a lot quicker than normal, until maybe the last two rounds. It may also be better if there were 10-20 players instead of 35 as the match would take too long to complete.
The idea for this mode is quite interesting and will definitely be very action packed as you will be able to see all of the enemies you have yet to kill on the map. You will also have to be aware of enemies that you have already eliminated as they will still need to eliminate you in order to win!
Would you play this mode if it was added to the game?