There's new NBA Fortnite skins coming. Here's a look at all the outfit styles.
The amount of collaborations coming to Fortnite is getting ridiculous at this point. It seems like there's a new announcement on a weekly basis. We're expecting the Uncharted x Fortnite collaboration to go live tomorrow, and a new one is set to be announced today.
In yesterday's 19.30 patch, data-miners leaked some new upcoming NBA Fortnite skins. We've had a couple of NBA x Fortnite collaborations already with the original NBA skins and Basketball Dribble Emote.
We then have the NBA community team battles followed by the LeBron James skin. Although there's not been an official announcement from Epic Games, the cosmetics that were encrypted in the 19.30 patch have now been decrypted and leaked. Here's a look at the NBA 75 cosmetics.
All NBA 75 Fortnite Skins
As expected, there's a group of both male and female outfits that'll be available. Here's what they look like: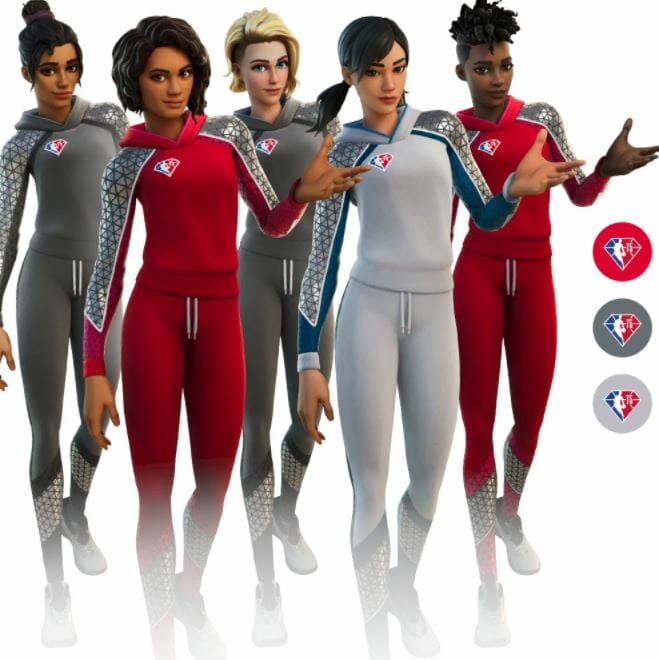 The names for both the female and male skins are:
Slam (F)
Swish (F)
High-flyer (F)
Clutch (F)
Flex (F)
Baller (M)
Fit (M)
Flash (M)
Shot-caller (M)
Dunk (M)
It looks like each outfit will have a total of three different color styles that you'll be able to pick from. All outfits will only feature the NBA logo, although we also have the NBA Beacon Back Bling, which are the logos of teams including LA Lakers, and Chicago Bulls.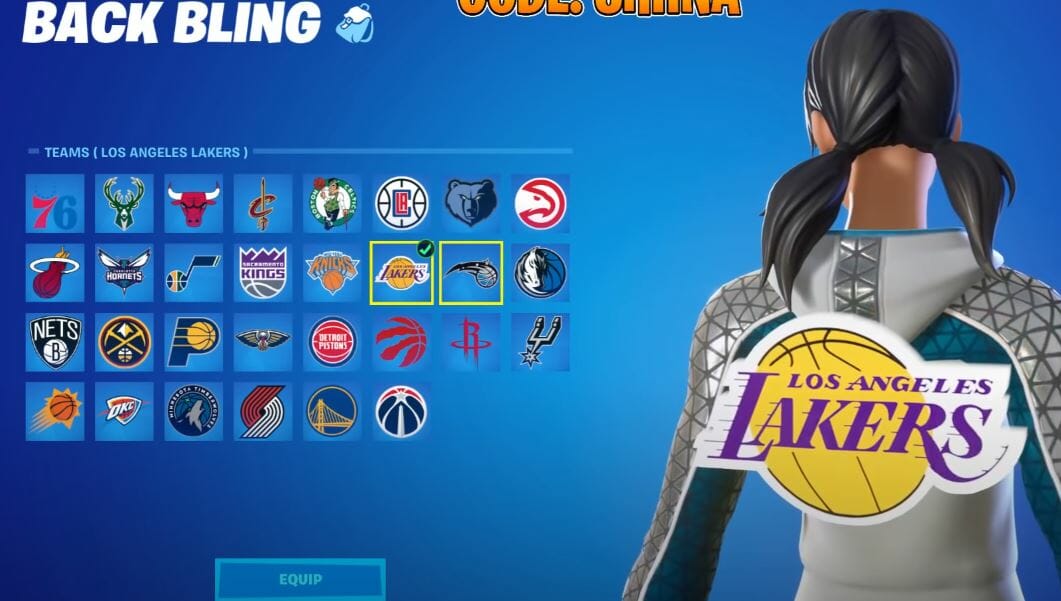 Release Date
Players will have noticed that the item shop reset time is earlier than usual. The new NBA 75 cosmetics should be in the shop today, February 16th, 2022. We'll update this on how much the cosmetics will cost as there will likely be a bundle for purchasing all the cosmetics.