We have some new Fortnite weapons/guns in season 5 including the Dragons Breath Shotgun and the Amban Sniper Rifle.
With every new Fortnite season, Epic Games change up the meta by unvaulting and vaulting weapons as well as adding brand new Fortnite weapons into the mix. We haven't seen that many guns or items added in the game since chapter 2 began, especially in comparison to how often we were getting new additions to the meta in chapter 1.
However, with the release of Fortnite chapter 2 season 5, we have new weapons to use. As usual, there seems to be some mythic boss weapons that are essentially guns we've seen in Fortnite in the past but with a slight change in appearance along with a nice boost to the original stats.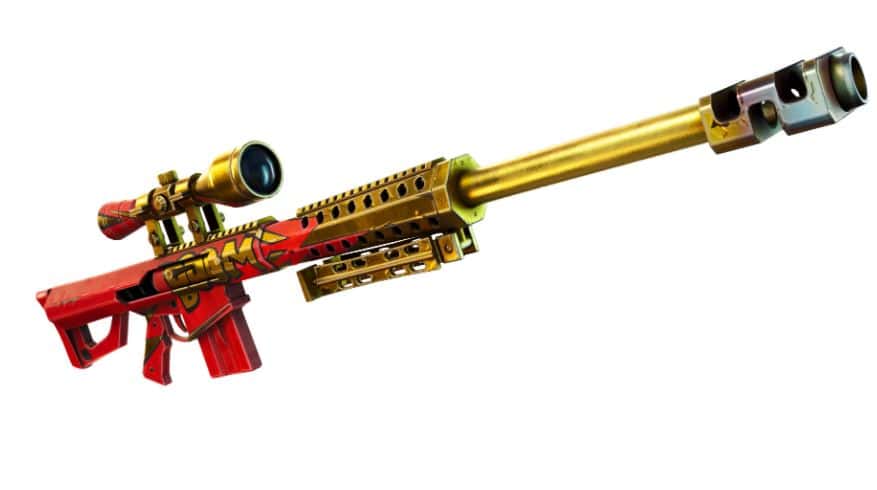 We also have two brand new weapons, the Dragons Breath Shotgun and the Amban Sniper Rifle. Here's what we know about the new Fortnite season 5 weapons prior to the serves going live.
Dragons Breath Shotgun Fortnite
The Dragons Breath Shotgun is a weapon that was leaked a long time ago. The name of the gun along with the stats were leaked back in season 4. Here's what the new Fortnite shotgun looks like: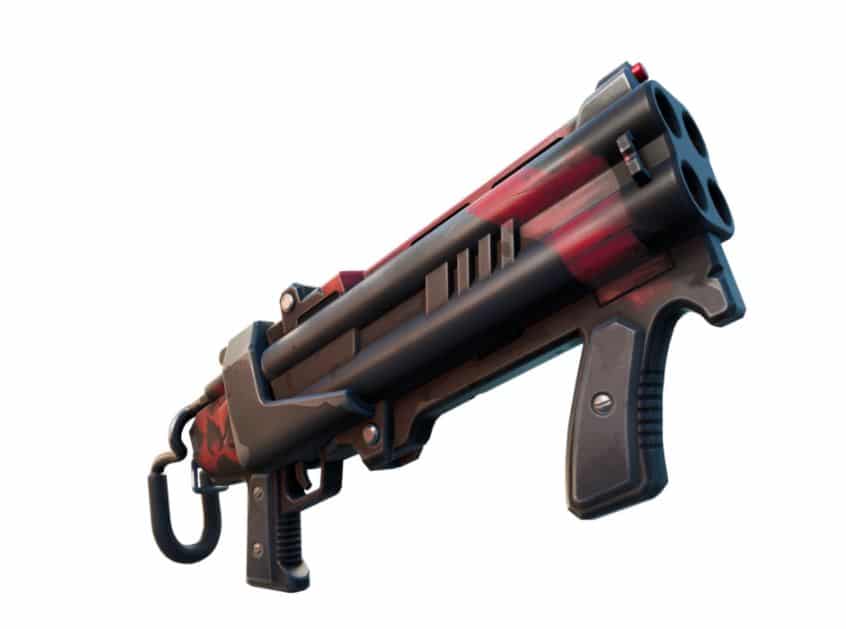 If the previous stat leaks for this shotgun are still correct, it'll deal 70-140 body damage, 83-175 damage to the head, a reload time of 4.2 seconds, a clip size of 4, and it'll fire all 4 bullets per shot and deal splash damage.
It'll be interesting to see just how powerful this Dragons Breath Shotgun is. There's no doubt we'll see some changes to the stats of this weapon as the season moves forward based on player feedback.
Amban Sniper Rifle Fortnite
We have a brand new sniper rifle weapon in Fortnite Season 5! The weapon is called Amban Sniper Rifle and we don't know the stats of the weapon prior to the new season officially launching.
We do have a description of this weapon though which states the weapon can also be used as a melee weapon. Again, we have no official stats of the weapon, but we'd assume this could be a two hit elimination as a melee weapon.
The description of the weapon is "Bring 'em in warm, or bring 'em in cold. This capable sniper rifle can also be used as a melee weapon".
Mandalorian Fortnite Jetpack
We also have ourselves a Mandalorian jetpack in Fortnite. This will undoubtedly replace the Stark Industries jetpack we saw added towards the end of season 4. There's no stats or information on this yet, but we'd assume it'll work exactly like the previous jetpack.