Here's everything you need to know about the new Fortnite update, v17.40, that's releasing today (August 17th, 2021).
The last major Fortnite update was a couple of weeks ago. We had a content update last week that introduced a brand new alien tech Fortnite weapon, the Prop-ifier. There were some small changes to the spawn rate of Alien Nanites along with some fixes to the Prop disguise services.
Today, Epic Games announced a new Fortnite update on the official Fortnite status account. We'll still have one more update before season 7 ends, but based on the teasers Epic have been posting on their social media accounts, this could be one of the best updates on the season.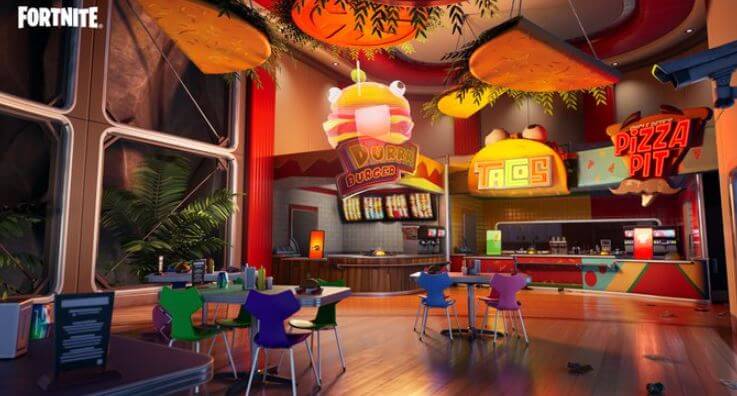 Here's everything you need to know about the new Fortnite update before it launches today including the server downtime, what to expect, and more.
Server Downtime
The Fortnite status account officially announced the new update along with when the Fortnite servers will go down for scheduled maintenance. The Fortnite servers will go down at 4 AM ET (9 AM GMT) but matchmaking will be disabled approximately 30 minutes before then. Here's the tweet below: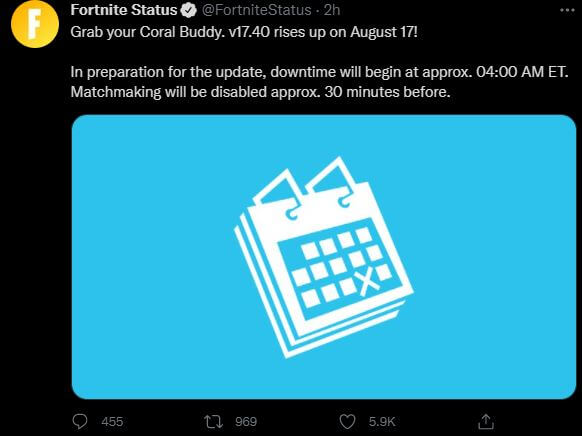 Fortnite v17.40 August 17th Update Patch Notes
Unfortunately, Epic Games no longer post information regarding some of the new things we expect to see. However, Epic now post official Fortnite patch notes again, but they usually don't list any changes to weapons including buffs and nerfs.
Epic have been posting images for the Fortnite lore and apparently there'll be an LTM that'll provide more insight into the story that has been built since Fortnite Battle Royale launched almost 4 years ago.
Leaks
As with every major Fortnite update, we'll see new challenges being leaked along with new cosmetics added to the v17.40 files. We'll also likely see some leaks for some upcoming weapons before the season ends. If there's an end of season event, we should see some of the files being added in today's new update.
As always, we'll have all the latest news and leaks from the update, so be sure to check back during downtime.